50 years on from plane tragedy that killed football team on way to Mahon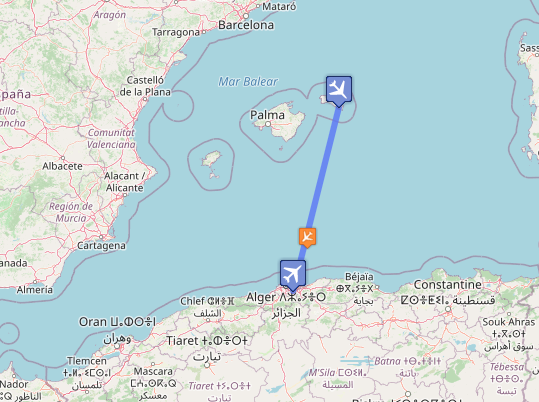 New Year's Eve marked the 50th anniversary of the loss of an Algerian football team in a plane tragedy on its way to Menorca for a celebration match.
The plane carrying the Air Liquide football team, a Nord 262, went missing over the Mediterranean Sea after the pilot issued a distress call. The chartered French airliner was en route from Algiers to Mahon airport on December 31, 1970. The wreckage was never found, nor was the exact cause ever determined.
Air Liquide were due to play Mahon football club on New Year's Day 1971, in a game organised by Frenchman Jean Andreu, who had played for Mahon.
His wife, Huguete, his daughter Jeanne, 8, his son Philippe and a one-year-old child accompanied him on the flight. Also on board were 19 players, four club officials and three crewmen.
A Star News report at the time said: "The Mahon airport said the plane apparently crashed in the Mediterranean about 65 miles off the Algerian coast.  The Algerian Transports Ministry said the pilot sent a distress message at 11.09pm and that rescue operations started at once.
"They said that the airport received three messages from the plane, one indicating it was taking off, another that it was airborne and a later distress call.
"As the crow flies, Menorca is about 200 miles from Algiers northeast across the Mediterranean."
The Menorca Football History Association left a tribute on their website to mark the anniversary.
Notes: I am unsure whether "Mahon football club" is used to describe UD Mahon or CD Menorca, so haven't assumed either in the above.
As with anything on the site, if you can provide any further information or details for this story, please leave a comment or email in. I wonder whether there is any kind of memorial in Mahon, for instance.