A 3D model of Mahones Stadium, home of CD Menorca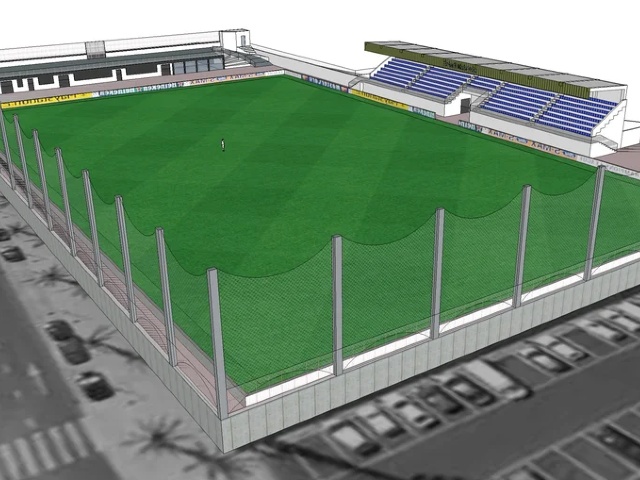 Estadi Mahones is the home of CD Menorca, the original Menorcan club. It was opened on April 27, 1924. The first game saw Menorca FC take on Iberia.
It was home to Sporting Mahones, when they existed from 1974 to 2012 in the Segunda and Tercera Divisions.
Here is a 3D model of the ground.