Boost for Mercadal's promotion hopes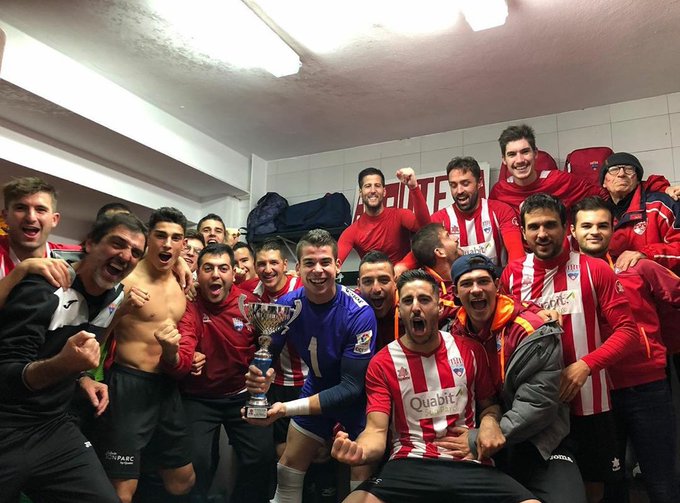 Menorca champions CE Mercadal's chances of promotion could be improved if teams from elsewhere in the Balearic Islands are successful higher up the pyramid.
The FFIB have announced that should two teams from the Balearics earn promotion to Segunda Division B, then they will grant an additional play-off place to Tercera Division.
That means that one of the losing finalists in the Regional play-offs would go up.
It was announced earlier this week that Mercadal will take on Mallorcan side Porreres on Sunday July 19 in one of four play-off semi-finals – with the winners taking on either Serverense or Genova in the final the following weekend.
It has been confirmed that clubs will not be able to register new players, meaning they are limited to the players who last turned out for them back in March.
There will be no extra time or penalties, meaning Mercadal would advance if the game finished a draw (based on their better league record).
As has been seen in the professional game, there will be two drinks breaks midway through each half.
There has been no exact clarification as to which losing finalist would be chosen, with the FFIB website just saying the "best ratio" (translated) – whether that means record during the regular season or who loses by the fewest goals in the play-off final, or otherwise, remains to be seen.
https://twitter.com/FFIB_oficial/status/1275839140123365378
In the play-offs for promotion to Segunda Division B, the Tercera Division Group 11 winners UD Poblense go up against Felanitx, while CD Ibiza take on Real Mallorca B in their play-off semi-finals on the weekend July 18/19, with the two winners going head to head for promotion.
If Poblense don't earn promotion that way, then they will get a second chance for promotion against any other group winners who don't go up in the first phase of play-offs, for a maximum of two extra promotion spots.
Should they then go on to earn promotion, then a losing finalist from the Regional play-offs would go up – however, that won't be known until the start of August, meaning there's potentially even longer to wait until we know the make-up of the Regional Preferente Menorca for next season.
Meanwhile, Sporting de Mahon have announced they will not be running a women's team in the 2020/21 season.
Earlier this week, we ran an article on how they were flying the flag for the women's game on the island, but the current economic situation has forced them to withdraw the team.
Coach Joan Melia had already departed, to take up the role as coach at Atletico Villacarlos as their senior men's team returns to Regional Preferente.