CE Mercadal celebrate centenary by staying in Tercera Division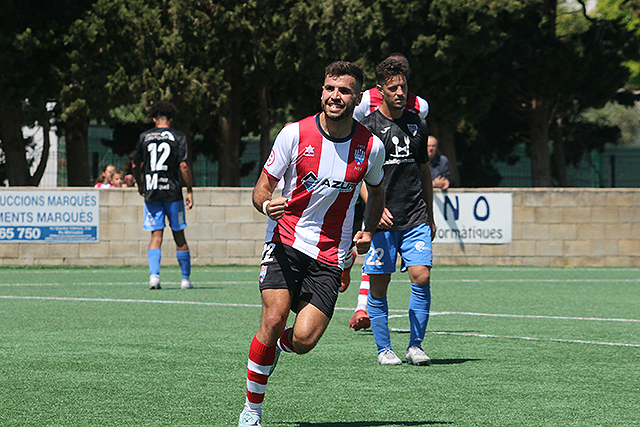 CE Mercadal rounded off the 2022/23 season with a 1-0 win over Santanyi, which confirmed they will remain in Tercera Division.
They had been thrown in to some unlikely relegation chaos, due to the struggles of Mallorca B and CD Ibiza in RFEF Segunda.
That meant that instead of just the bottom three teams being relegated, the next two above were also at risk.
As it turned out, Mercadal ended up finishing 9th out of 16 teams, representing a solid first season back at the level.
In the second half of the season, they earned 26 points from 15 games – which had they enjoyed that sort of form in the first half of the season too, would have been enough to make the promotion play-offs.
They will be joined in Tercera Division next season by island rivals CE Alaior, although the chances of CE Ferreries making it three Menorcan teams via the play-offs looks unlikely.
CE Mercadal celebrated its centenary recently, with a series of events where they honoured legends of the club.
On April 17, they became the third club on the island to reach a century and held a festival, parade and a concert, attended to by current and past players.
https://twitter.com/CeMercadal/status/1649707487837167616
The so-called gala event recognised the 11 Menorcan players who served the club in Tercera Division between 1971 and 1975, as well as the players from the five teams that have won the Menorca league title (1952/53, 1998/99, 2007/08, 2019/20 and 2021/22).
The man who spearheaded Mercadal's survival campaign in Tercera Division, Karim Sidibe, has agreed a deal to stay at the club for the 2023/24 season.
The arrival of Sidibe, 25, coincided with an upturn of fortune for the club, who eventually secured their place to remain in Tercera Division for another season.
The Malian forward finished as the club's top scorer with 14 goals, and was said to be their top priority when coach Lluis Vidal was looking at his renewals over the summer.