CE Mercadal progress in 2022/23 Tercera Division (Group 11)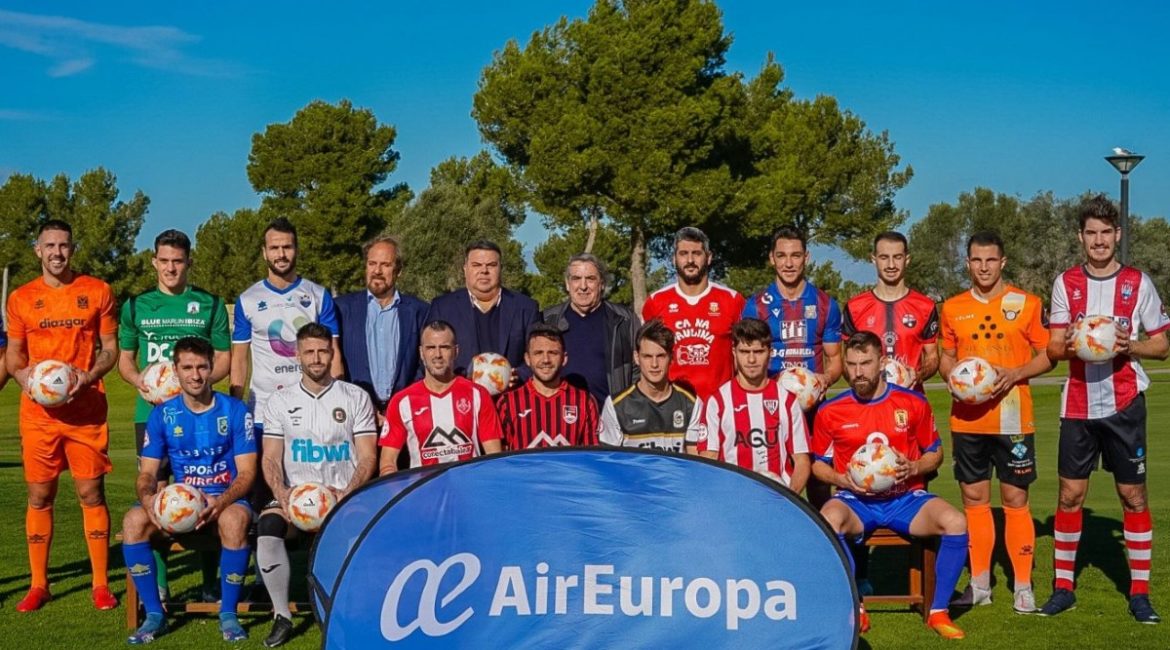 CE Mercadal are facing another stressful second half of the season in Tercera Division.
Currently the sole representative from Menorca in the national system, Mercadal sit fourth bottom in Group 11 after 14 games as the league pauses for Christmas and New Year.
The bottom three teams in the 16-team division will be relegated after 30 rounds.
Last season, Mercadal managed to avoid the drop in a year where seven teams went down as part of the league restructure.
They have found points away from Menorca hard to come by, registering a total of 14 points in their 14 games – 11 of those points have come at home.
A goal difference of just -3 suggests that things could have gone the other way.
They sit a point clear of UD Collerense, six points ahead of Soller and 12 points above bottom side CD Sant Jordi.
Their only away points came with a 3-0 win at Sant Jordi at the start of November.
Since then, they have drawn at home to Platges de Calvia (1-1) and thrashed SD Portmany 6-1, as well as suffering defeats at Inter Manacor (0-1), UD Poblense (0-3) and at home to CD Binisalem (0-1).
With eight home games remaining, Mercadal will be keen to ensure they get enough points on the board from those home games to ensure there are no relegation worries.
CE Mercadal 2022/23 fixtures and results
Sep 10 – CF Soller – Home – W 3-0
Sep 18 – Penya Independent – Away – L 2-0
Sep 24 – Collerense – Home – D 1-1
Oct 1 – CD Manacor – Away – L 1-0
Oct 8 – PE Sant Jordi – Home – W 2-1
Oct 15 – CE Constancia – Away – L 3-0
Oct 22 – CE Andratx – Away – L 2-0
Oct 29 – CD Llosetense – Home – L 0-2
Nov 6 – CD Sant Jordi – Away – W 0-3
Nov 19 – Platges de Calvia – Home – D 1-1
Nov 26 – Inter Manacor – Away – L 1-0
Dec 3 – SD Portmany – Home – W 6-1
Dec 10 – UD Poblense – Away – L 3-0
Dec 17 – CD Binisalem – Home – L 0-1
Jan 7 – Santanyi – Away
Jan 14 – CE Soller – Away
Jan 22 – Penya Independent – Home
Jan 29 – UD Collerense – Away
Feb 5 – CD Manaor – Home
Feb 12 – PE Sant Jordi – Away
Feb 19 – CE Constancia – Home
Feb 26 – CE Andratx – Home
Mar 5 – CD Llosetense – Away
Mar 12 – CD Sant Jordi – Home
Mar 19 – Platges de Calvia – Away
Mar 26 – Inter Manacor – Home
Apr 4 – SD Portmany – Away
Apr 9 – UD Poblense – Home
Apr 16 – CD Binisalem – Away
Apr 23 – Santanyi – Home