Champion women frustrated by Sporting Mahon withdrawal as they move on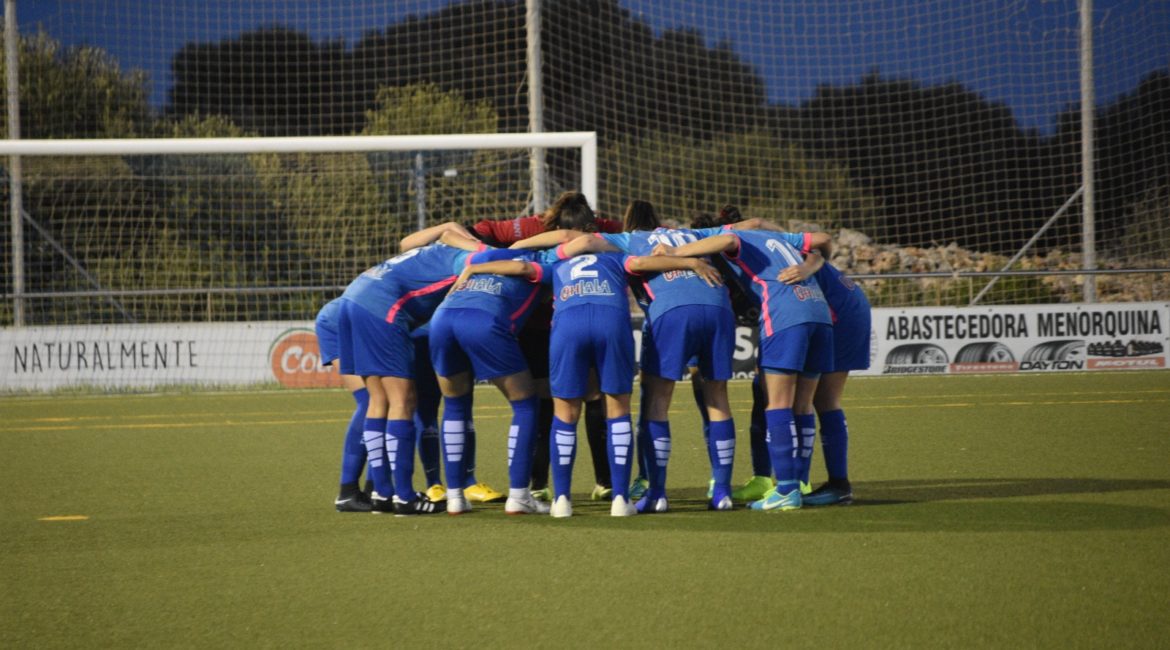 Members of the championship winning Sporting de Mahon women's team have issued a statement expressing their frustration at their team being disbanded.
Despite winning the Liga Femenina Autonomic last season, to earn promotion to the Primera Nacional, the players will not be able to enjoy the fruits of their labour after the club opted to withdraw their women's team from the competition.
Instead, the majority of the squad will now move on to CCE Sant Lluis – who this week announced that they would be registering a team in the Balearics league for 2020/21.
It leaves the members of the victorious Sporting de Mahon squad having to play at the same level and fight for the same achievement again.
They express disappointment that the women's team is, perhaps somewhat typically, the first victim when it comes to economic problems, as well as revealing that a number of clubs on the island expressed an interest in hosting their successful team.
https://twitter.com/ariadnasegui01/status/1276147048644050949
The statement said (translated): "First of all, we want to make it clear that we have always tried to leave this club so much like Menorca at the top, knowing at all times that we represented them outside of the island.
"We have lived very good years, unique moments, but also very hard, both in number (of) players as in economic matters, but we have always offered to collaborate as much looking for sponsors as players, always getting ahead.
"Surely the result of this effort has led us to win two league championships and play one season in national.
"Unfortunately, we continue to live in a society where the easy option for clubs when financially they do not give the numbers is to withdraw the women's team without taking into account the achievements nor the feeling for a shield.
"Hopefully soon we will all achieve that this will change.
"We want to thank all those people who for about 11 years started a project as exciting as it is innovative on the island and that after a lot of effort and dedication have kept many of the people who have been going through the club, as well as all those fans and family members who at no time have stopped following us, encouraging us and support us in every game.
"Thanks for everything, we will always be grateful. Every success achieved is also part of you.
"We are achieving a promotion with bittersweet flavor. No one has given us anything, surely time will give value to how difficult it has been to achieve everything achieved during these years, as a reward for the effort of many people who have been going through and forming part, at some point, of this team.
"We take this opportunity to thank all the clubs that have opened their doors to us, showing interest in taking out a women's team in both the national and regional league.
"We are sorry if we have not been able to serve you as we would like but the short time we had before the closing of registrations has forced us to make a decision as quickly possible.
"We end, much to our regret, a stage where we have lived unforgettable moments and with the calm conscience of having defended this shield in each field that we have trodden.
"We are leaving in the history of the club the achievement of being the first women's team that gets promotion to the national league in Menorca and who plays a season in the category national female.
"It is very hard to leave what has been our home for a long time, many of we feel this shield very ours and it is hard for us to imagine that we will not step on it again – Bintaufa (home of Sporting Mahon).
"Thanks to all of you who have not stopped believing in our work, in our football, we will always be grateful to you. Now it's time to turn the page and start again."