Did a bent ref stop CD Menorca reaching the Second Division?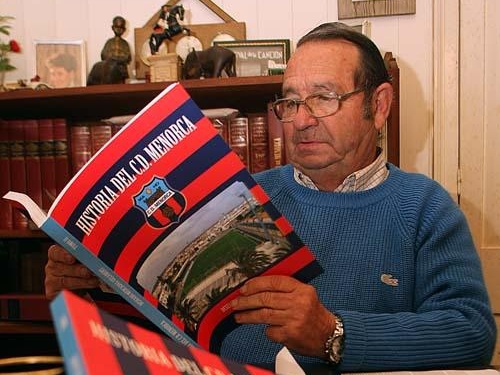 In the history of Menorcan football, no club has reached the Segunda Division – just one league below La Liga and the mighty Barcelona, Real Madrid, Valencia et al.
Almost all of the clubs on the island have experienced Tercera Division at some stage, but only Sporting Mahones have gone beyond that – playing in the Segunda Division B (effectively the third tier, with Tercera now classed as fourth in the pyramid).
Since Mahones' demise in 2012, Menorca has had just two teams play in Tercera – Penya Ciutadella (until 2017) and CE Mercadal, who were of course relegated at the end of the 2018/19 season.
For the first time in decades, Menorca doesn't have a team in national competition.
But back in the 1960s, it came within a whisker of competing in the Segunda Division and having a tilt at emulating the elite side from the neighbouring island, Real Mallorca.
CD Menorca, as champions of Group 8 in the Tercera Division, progressed to the ill-fated promotion play-offs, one of the quirks of the Spanish football system.
In England, we would expect as champions to gain automatic promotion, but not in Spain.
CD Menorca won through their first two-legged tie, and came across Calvo Sotelo in the second phase for a winner takes promotion clash at the end of the 1963/64 season.
Both legs finished 3-0, meaning a tie breaker was needed.
And according to Deseado Mercadal, a club historian for CD Menorca, what happened next is quite extraordinary.
The game was held in Murcia, and he alleges that a vendetta took place – that Calvo Sotelo paid the referee, Mr Piserra, to fix the match.
The alleged sum was 500,000 pesetas, and Mercadal says the vice president of the club Simon Vidal told him, and that another official, Xavi Segui, had all the proof.
Calvo Sotelo would win 5-0 and CD Menorca's hopes of promotion were dashed for another year.
They would appear in the promotion play-offs the following year, but that would be the last time.
Five years later, in 1970, CD Menorca would be relegated alongside UD Mahon, leaving Menorca with no representatives in the national category, a situation that resulted in the ill-fated merger to create Sporting Mahones.
And that is a story for another day.
As for Mercadal, he maintains his links with CD Menorca, who he has followed since 1969, and he continues to compile the history of CD Menorca, releasing volumes from time to time.
The Associacio Historica del Futbol Menorqui is an organisation looking to document the entire history of football on the island. No doubt there are more stories just as incredible as this one to tell.