Holders bow out as Cup group stage completed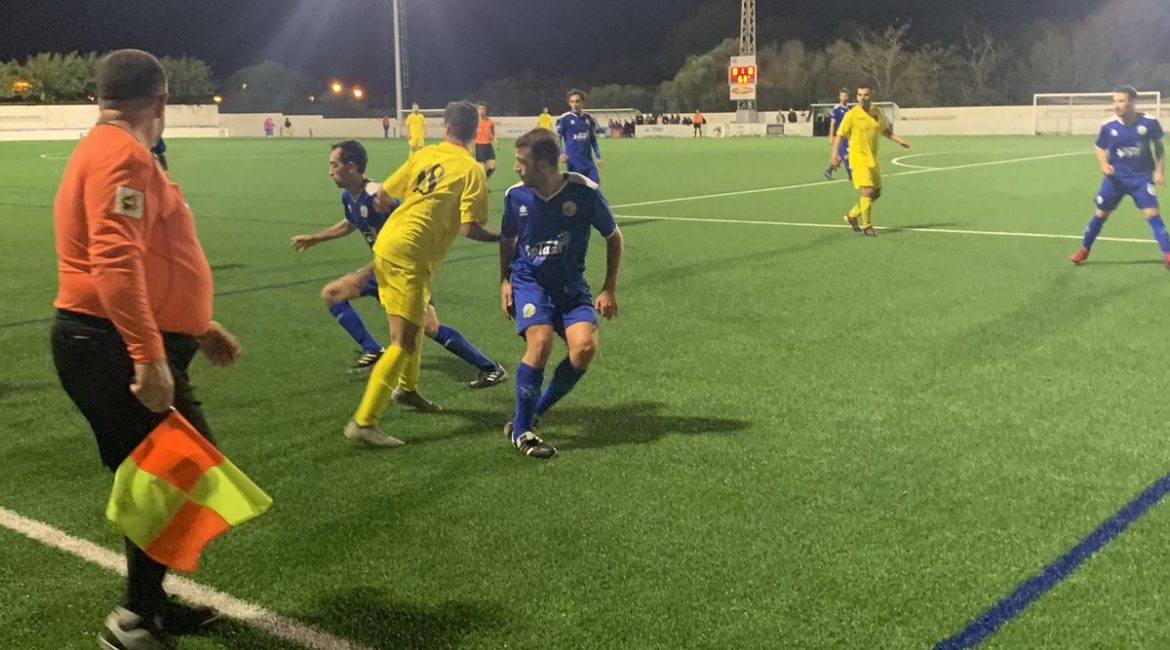 UD Mahon will not defend their Menorca Cup title after they suffered a decisive 1-0 loss to CD Migjorn in the final round of group matches.
The two entered the final day level on points, fighting to gain the second semi-final spot from Group 2.
It was a late goal that did it too, Ivan Aviles scoring three minutes from time.
Migjorn knew that a point would be enough to see them through on goal difference, so that meant UD Mahon had to chase the game – the side from the capital having scored just six goals in their eight games in the group stage.
With group winners Mercadal out of action as the odd team in the group, the other game of the day saw CCE Sant Lluis and CE Ferreries end their cup campaigns for another season with a goalless draw.
In Group 1, Sporting Mahon were already assured of progress to the semi-finals, and they travelled to UE Sami in the final game.
UE Sami needed a result to keep alive their hopes of the semi-finals, and they registered a 1-0 win thanks to Pedro Anglada Florit's goal.
But that wasn't enough to send them through, as CE Alaior thrashed Atletic de Ciutadella 6-0 to secure a semi-final spot.
Eric Llambias and Diego Gongora scored a brace apiece, as Alaior scored three goals in four second half minutes to send Atletic to a tenth successive defeat in the cup this season.
Those goals meant Llambias topped the goalscorers chart in the group stage, scoring seven goals in seven appearances for Alaior.
In the group's other game on the final day, Penya Ciutadella defeated CD Menorca 1-0, thanks to Leandro Flores' 85th minute strike.
Though there hasn't been official confirmation as yet, the semi-finals are expected to be played next weekend, with Sporting Mahon taking on CD Migjorn, and CE Mercadal playing CE Alaior.
Group 1 results
CD Menorca 0-1 Penya Ciutadella
CE Alaior 6-0 Atletic de Ciutadella
Group 2 results
CD Migjorn 1-0 UD Mahon
CCE Sant Lluis 0-0 CE Ferreries
Group 1 – Final table
Sporting Mahon 22pts
CE Alaior 20pts
UE Sami 18pts
Penya Ciutadella 16pts
CD Menorca 9pts
Atletic Ciutadella 0pts
Group 2 – Final table