Menorca has had a top flight professional team before – in basketball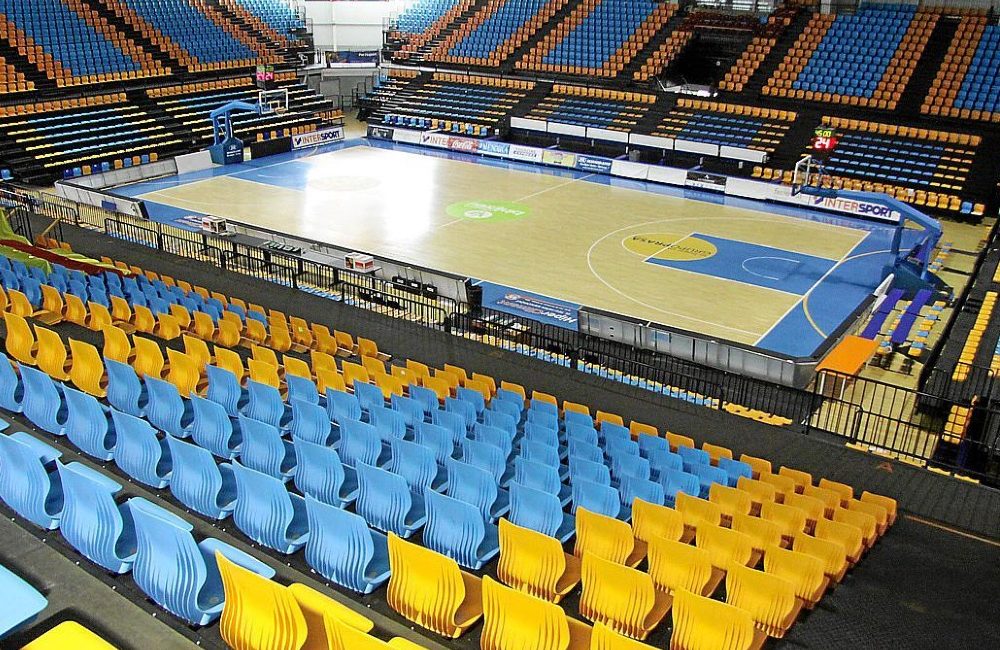 While Menorca has never had a top flight football team, it did have a top flight basketball team as recently as eight years ago.
Menorca Basquet played in the Liga ACB between 2005 and 2009, and in 2010-11, before going out of business in 2012 after winning promotion back to Liga ACB.
The Liga ACB is arguably the best league in the world outside of the NBA, including teams like Real Madrid and Barcelona, who also play in the Euroleague, the highest profile competition in Europe.
A new club, now known as Hestia Menorca, was formed in 2016 and now plays in LEB Plata, the third tier of basketball in Spain.
Perhaps most significant is the home arena of both clubs – which is situated in Mahon and has a capacity of 5,115.
It was built in a record time of 100 days back in 2005 and looks like a superb venue.
There are a number of sporting clubs in Menorca, with CCE Sant Lluis, who also boast a football side in the Regional Preferente, running a basketball side that was in Liga EBA, the fourth tier, before relinquishing its place to the new CB Menorca side.
The structure of basketball is similar to football, with a regionalised Menorca division situated at tier six of the pyramid.
Tier 1 – Liga ACB (18 teams)
Tier 2 – LEB Oro (18 teams)
Tier 3 – LEB Plata (24 teams)
Tier 4 – Liga EBA Groups A (2x 14 teams), B (16 teams), C (2x 14 teams), D (2x 10 teams), E (16 teams)
Tier 5 – Primera Division 15x Groups
Tier 6 – Regional Divisions
From a Menorca point of view, in tier 5 there is a Balearic Isles Division, and then their tier 4 division is Liga EBA Group C.
With Hestia Menorca in tier 3, there are no Menorcan clubs at tier 4, with just two sides from the Balearic Islands in total at tier 4, both from Mallorca.
It's difficult to find information about the leagues beyond that. As far as I can tell, there are eight teams in the Tier 5 Primera Division Balearic Islands, including CD Alcazar and CB Ciutadella from Menorca.
Check out the CD Alcazar website, which has some information on the league tables and results.
In the Menorca regional division (tier 6), CD Alcazar and CB Ciutadella compete with Es Castell, Jovent Coinga (Alaior), CCE Sant Lluis and CB Ponent. There are also CB Ferreries and CB La Salle Mahon.
No doubt the arena facility, called Pavello Menorca, is a huge help to growth – maybe one day we'll see a football development of significant size if and when a football team rises up the pyramid.
Menorcan clubs do have a decent record in the Balaeric Islands Primera Division – with CCE Sant Lluis (2014), CB Ferreries (2009) and CB Ciutadella (2007) winning it in the past decade or so. Es Castell were runners-up last season, while CB La Salla Mahon were runners-up in 2014.