Menorca on Football Manager #1: Taking charge of Sporting Mahones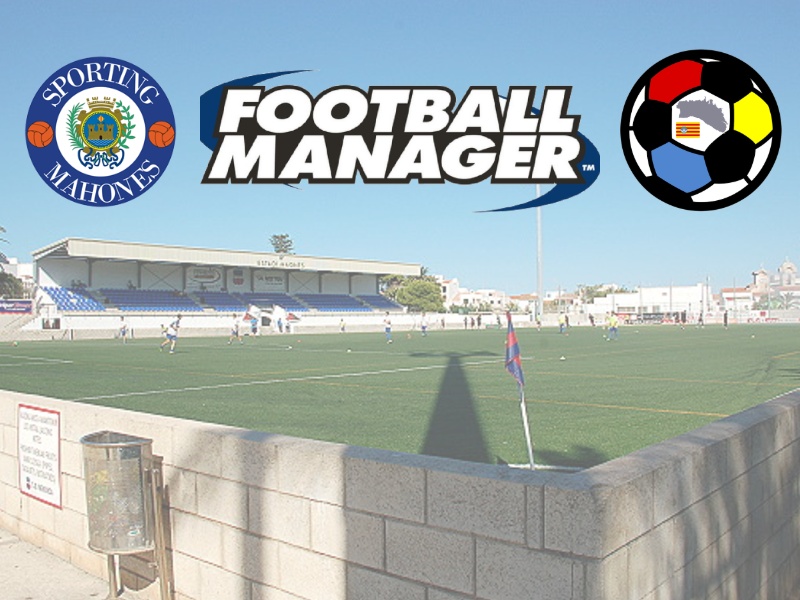 In a new feature on the site, I will be taking charge of Sporting Mahones on Football Manager 2011, providing you with weekly updates and stories from the save to see if I can realise the dream of seeing a Menorcan side in La Liga.
A few pointers to start
The last game Sporting Mahones featured on was actually FM 2012, but I never bought that version of the game was FM11 was arguably my all time favourite
Despite having a long-standing addiction to CM/FM, I am largely hopeless, so don't hold your breath for success
The lowest league on the game is still Segunda Division B, meaning no chance of Menorcan teams being on it again for a while.
A hat tip too to Iain MacIntosh, for the inspiration of running an old-school FM/CM series. Check out his efforts on the excellent The Set Pieces.


Meeting the squad
One of the nice things about doing this is I will hopefully get to learn about some Menorcan players, albeit from almost a decade ago.
Here's how the squad looks: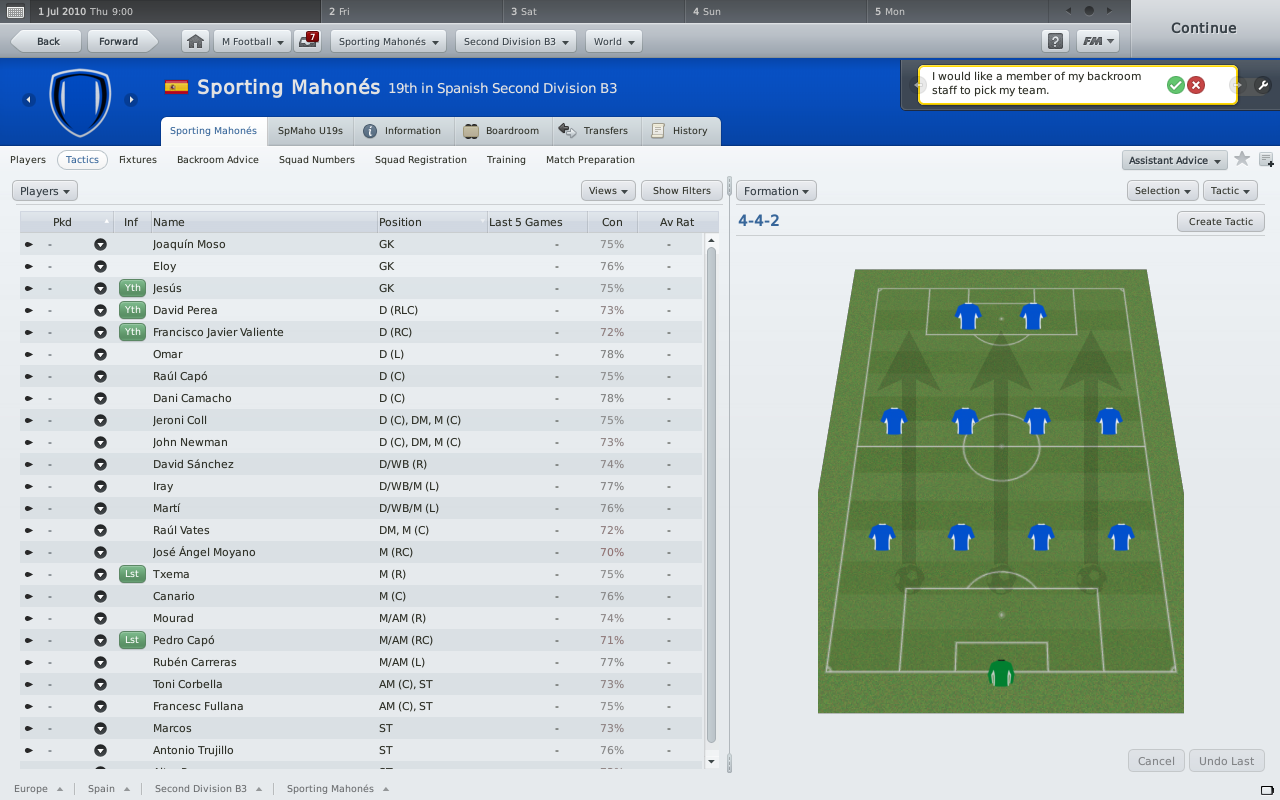 Nothing to write home about, so I set about scouring the market to get some improvements. Hunting for experience led me to Italian defender Alessandro Grandoni, my thinking being get some established pros in the squad to potentially fit in and around a young-ish, developing squad.

I paid fees for Luis Larios (midfield, 10k), Pepe (defence, 12k), Yeyo (defence, 4.5k) and Edwin Congo (striker, 6k), though was perhaps hasty in signing both Pepe and Yeyo.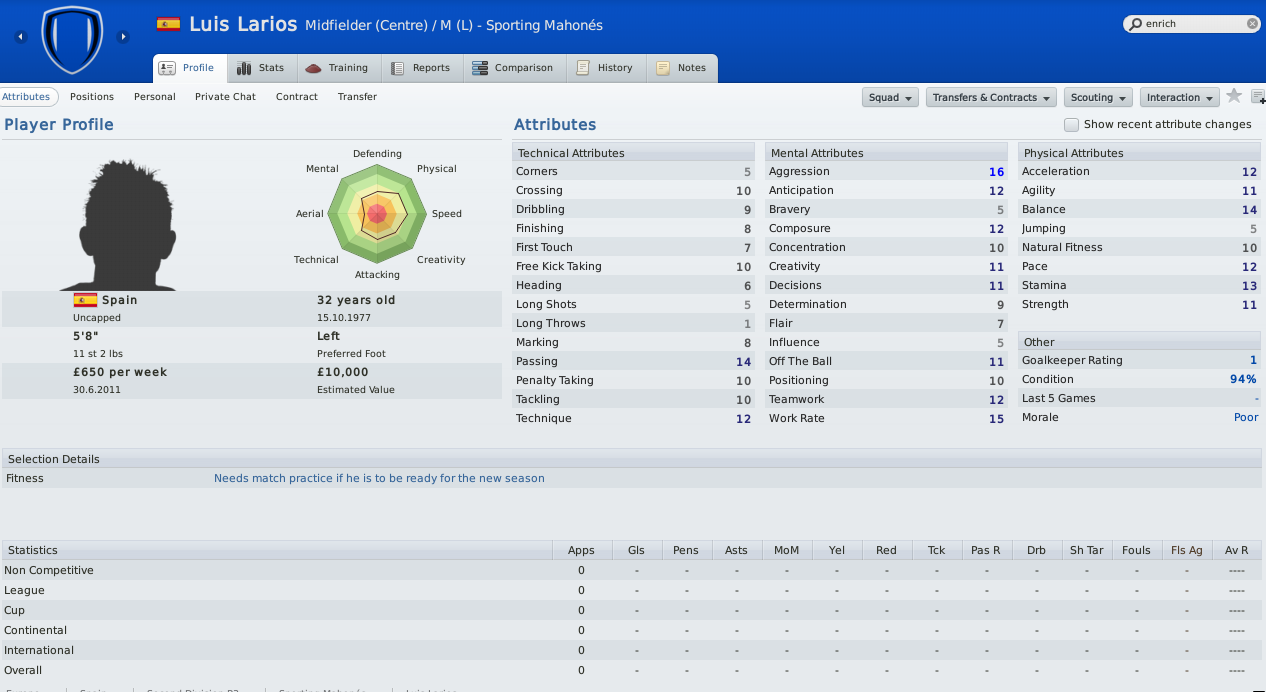 Free transfers arrived in the form of exciting midfielders Libero Parri and Ricardo Penella, plus versatile Siro Darino. Left-back David was the final piece of the puzzle before the pre-season programme.
The first game was a non-descript goalless draw against Genoa Reserves, which was one of the worst games known to man. Being the defensive manager that I am, I was quite happy to see a clean sheet to start with.

A notable 1-0 win over Alaves followed, Congo scoring the only goal and my first as Mahones gaffer.
The Alaves manager had a pop at me after the game, and then they declared an interest in my goalkeeper Joaquin Moso.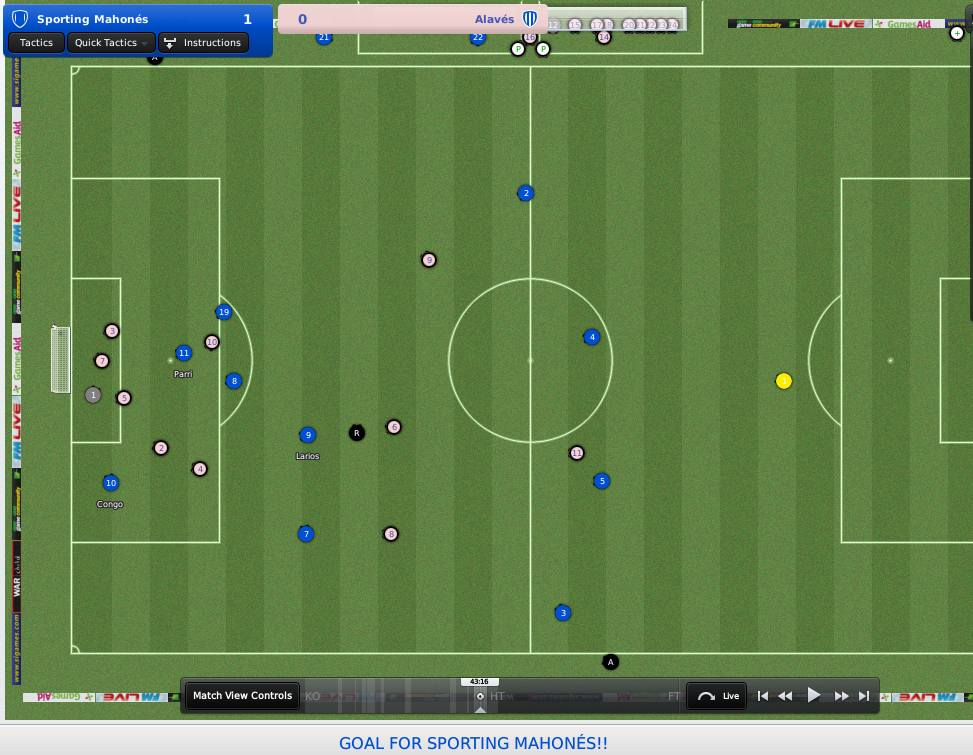 I learned some quirks of the Spanish system, such as not being able to register more than 16 players over 23 (or 25 for goalkeepers), which spelled the end for my useless reserve keeper Eloy, who I sold for free as no space to register him. Here's hoping Moso doesn't get injured, as my only back-up are two 16 year olds called Jesus and Francisco Lopez.
Not usually one for friendlies, I was having a real good look at my options. Next up came a trip to Europa, and we fought back from a goal down to win 3-1.
Although the Genoa game left a lot to be desired, there's real encouragement from the other two friendly games, though a right midfielder is definitely on the shopping list. There's the consideration to go narrow, and perhaps play three central midfielders and two attacking midfielders, but I'm keen to give left winger Ruben Carreras a run, if not to at least give you the impression I try to play attractive football rather than just shutting teams out at the other end.
Here's how the squad looks ahead of the final pre-season game.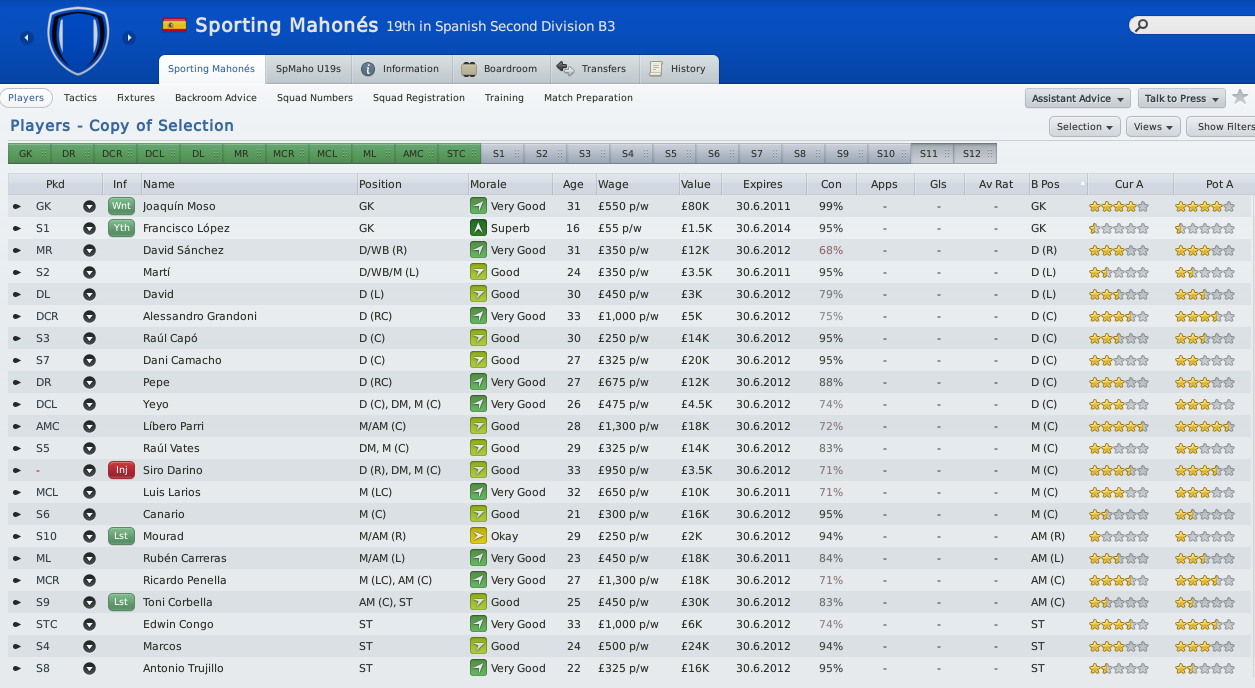 And the starting line-up.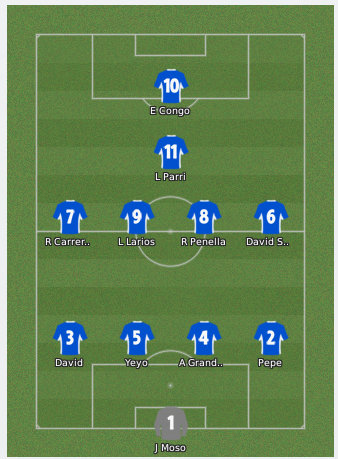 This weekly blog series will follow my dream of getting a Menorcan club in La Liga on FM11. Stick with it, it may take a while. Please do leave comments and ask any questions!