Mercadal secure survival in Tercera Division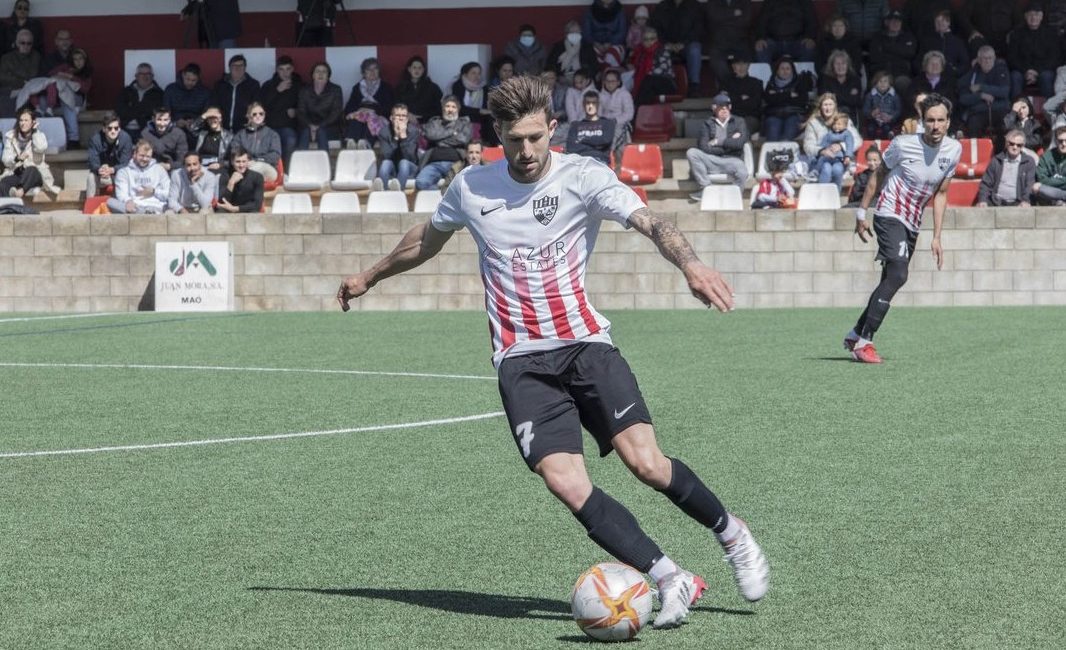 CE Mercadal will remain in Tercera Division next season after sealing their survival on Saturday.
A thumping 5-1 win over Soller means that Mercadal are now six points clear of the relegation zone with just one game to play.
Their form has been much improved in the past month or so, registering four wins and two draws from their last seven games to steer them clear of the drop zone.
https://twitter.com/CeMercadal/status/1518235451458531328
After a goalless first half, Miquel Capo opened the scoring in the 56th minute.
Yassin added a brace, with Biel and Ignasi Dalmedo scoring the other goals.
Coach Lluis Vidal, who took over from Pere Vadell in February, hailed the achievement.
He tweeted (translated): "Seeing you've achieved a goal fills you with pride. My heartfelt congratulations to my coaching staff and players for everything."
A@falta de un partido y ver que has conseguido un objetivo te llena de orgullo. A mi cuerpo técnico y jugadores darles mi más sentida enhorabuena por todo. pic.twitter.com/aida58zycs

— luis vidal (@luis59708717) April 24, 2022
It means Mercadal will continue to fly the flag for Menorca in the national leagues in the 2022/23 season.
They will hope to be joined by counterparts from the island who will go for promotion via the play-offs next month.
Tercera Division (Group 11) table