Sporting Mahon say farewell to striker Antonio Trujillo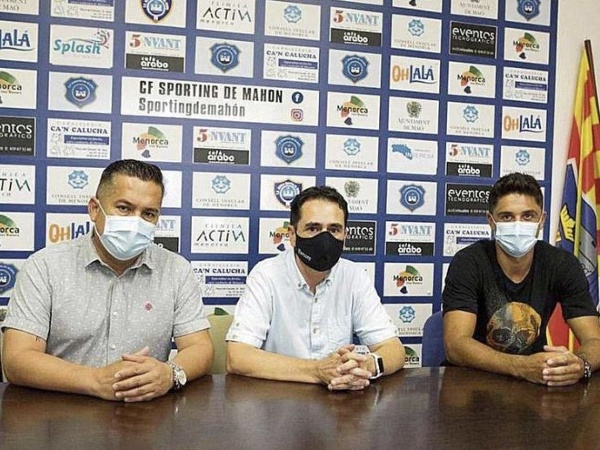 Veteran striker Antonio Trujillo has left Sporting Mahon to join Tercera Division side Deportiva Minera.
Trujillo, 33, has spent most of his career playing in Segunda Division B, including 18 months at Sporting Mahones before their unfortunate demise in 2012.
In that spell on the island, he scored 14 goals.
During the 2020/21 campaign, he scored twice in seven games for Sporting Mahon, who sit eighth in the table with three wins from eight games.
In a statement, the club said: "Thank you Antonio for these months and for your attitude and your help.
"We knew from the moment you came that if an interesting offer came for you, you had to accept it because a footballer's career is short.
"We are a club that have never denied any player, because we believe a footballer has to run the race he wants to run and try to reach the goal he has set.
"We wish you lots of luck in your new club.
"Here is your house and the door will always be open.
"Thank you for what you have given us."
Deportivo Minera are based in Cartagena andplay in Group 13 of the Tercera Division, which covers the region of Murcia.