The former Sporting Mahones players still playing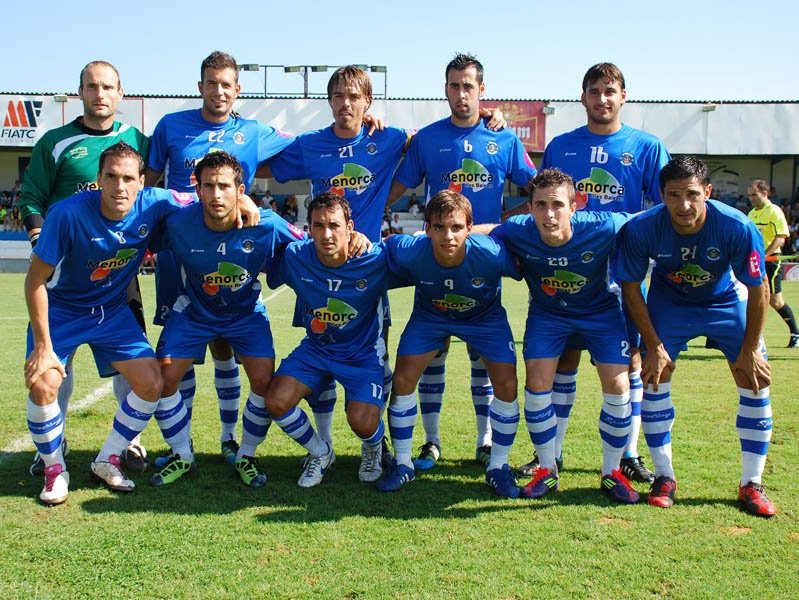 Sergio Martinez, one of the last remaining active players from the doomed Sporting Mahones era, is back in Menorca and playing for CE Mercadal in 2021/22.
Martinez, 35, hails from Barcelona and was part of the final Mahones squad in 2011/12, the final season of the club, where it withdrew from Segunda Division B mid-season.
He made nine appearances for Mahones in that year, having previously played 28 games for the club in the 2009/10 season.
In between, he played for Badalona, and since then he has virtually played exclusively in Segunda Division B – for Logrones, Ebro, Tudelano, Calahorra, Talavera and Atzeneta.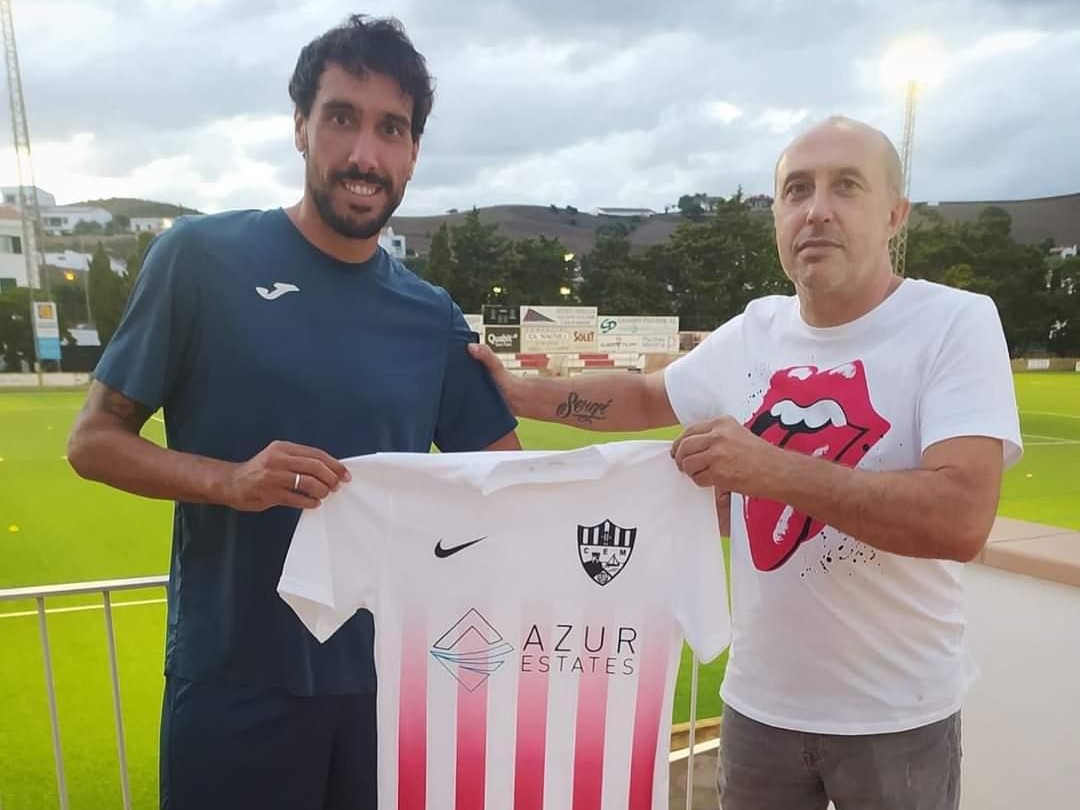 Lluís Micaló Masachs is still active, last playing for Peralada in the RFEF Tercera Division. The defender played in Segunda Division B for SD Amorebieta. Micalo was just 21 during Mahones' final season and made nine appearances.
Another youngster during that season was Carlos Barreda Castella, now 32. The defender has remained in Segunda Division B ever since, and this season is playing for San Sebastian de los Reyes in the RFEF Primera Division.
Attacking midfielder Adrien Goni is playing in the Tercera Division for Pamplona based UDC Txantrea. Now 33, Goni played a solitary game in La Liga for Athletic Bilbao before his ill-fated stint at Mahones, where he made 14 appearances.
Ton Alcover, 31, is a central midfielder playing for CE L'Hospitalet in the RFEF Tercera Division.
One of the top appearance makers from the final Mahones season, striker Ignasi, is also at CE Mercadal. The Mahon-bor left winger joined them in the summer from CD Binissalem.
The top goalscorer, albeit with only four goals to his name, was Genis Soldevila. The 34-year-old right winger is now with Inter Club d'Escaldes of the Andorran Premier League. They were champions of Andorra last season and that has resulted in Soldevila playing in the Champions League qualifiers.
Left back Iray Barreto Perez, now 36, couldn't help Club Atletico Victoria avoid relegation from Tercera Division last season. He scored in their 3-1 relegation play-off defeat to Arucas CF.
Little is known about the path of Gambian midfielder Momodou Lamin Kassama, who is now 31.
Mahon-born centre back Biel Medina, now 41, went on to play for two more seasons in Segunda Division B.
It had been his second spell at Mahones, having started his career at Alaior and playing for Mahones in 2005/06.
His career also took in more than 50 games in Segunda Division for Eibar. He played 35 matches at the age of 33 for Lleida Esportiu in his final season at that level in 2013/14. Medina returned to Menorca for the 2016/17 season, playing for Penya Ciutadella in the Tercera Division.
Forward Arkaitz, who scored twice for Mahones, would stay around the Segunda Division B for a few years after leaving the club, scoring 11 goals in 2014/15 for Zamora. His last season at that level was with Somozas in 2016/17, when they were relegated. He then went abroad, playing in the Hong Kong Premier League for HK Sapling.
Defender Raul Capo would return to Menorca to play for Penya Ciutadella during their stint in the Tercera Division, from which they were relegated in 2017.
There were eight Menorca born players in the squad.
Other than those mentioned, goalkeeper Marc Segui Gomila was still representing Mahon – albeit the new club Sporting Mahon, as their back-up goalkeeper.
Ciutadella-born midfielder Berto Vaquero played for CE Mercadal before retiring in 2016, though he did turn out for CE Ferreries in the Menorca league in recent seasons. He was joined at Mercadal by another Ciutadellenc, defender Jeroni Fullana, who played for Mercadal from 2013 to 2016.
Midfielder Joan Barber Enrich played for CE Mercadal up until their relegation from Tercera Division in 2018/19.