The Menorca connection at promotion chasing CE Sabadell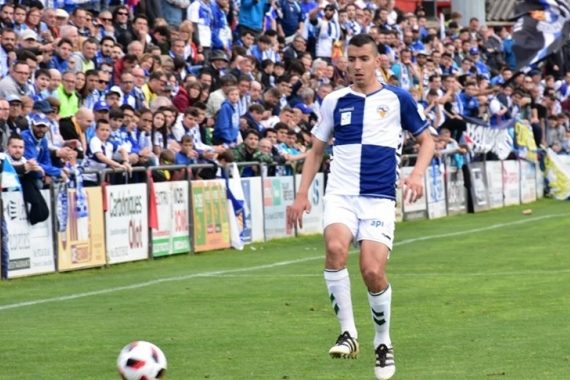 The heartbeat of Catalan side CE Sabadell is a midfielder from Mahon, Pedro Capo.
Pedro Capo, 29, started his senior career with Sporting Mahones in Segunda Division B.
He has remained at that level throughout his professional career, making more than 300 appearances.
Now Capo and his team-mates will go for promotion to the Segunda Division after finishing third in their league campaign.
Read more: Pedro Capo has now been added to this piece on professional players from Menorca
Standing in their way are the likes of Atletico Baleares and UD Ibiza, as well as the reserve sides of Barcelona, Atletico Madrid and Athletic Bilbao.
There is now an even greater connection between Sabadell and Menorca, after they signed three young players from Atletico Villacarlos' successful youth side.
Xavi Costa and Alex Riudavets from Es Castell and Pere Pons from Ferreries have signed for Sabadell for the 2020/21 season, giving them their first taste of living away from the island and an opportunity to play higher up the football pyramid.
It remains to be seen whether they can emulate the solid career of Pedro Capo.
Pedro Capo is one of a number of Menorcans playing higher up the pyramid
They caught the eye playing for Villacarlos' Under 19s side this season, which played in the Division de Honor Juvenil, alongside the likes of Barcelona, Mallorca, Real Zaragoza, and Espanyol.
Historically, Sabadell are the third most successful club in Catalonia after Barcelona and Espanyol, and they were in La Liga as recently as 1988.
Pedro Capo career stats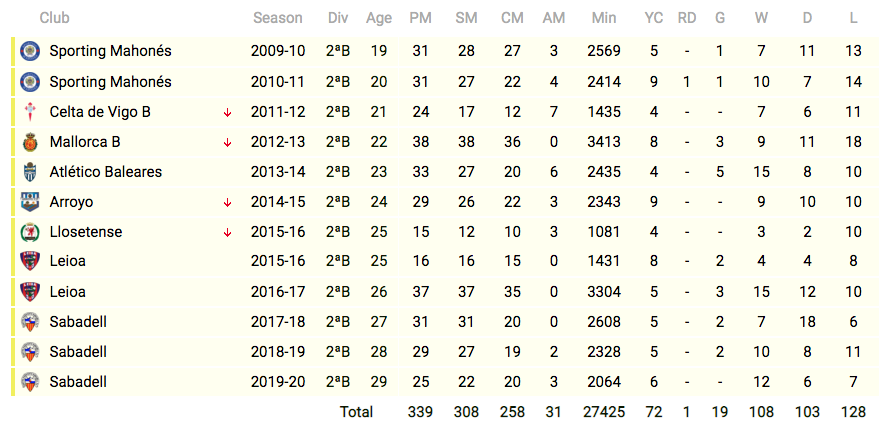 Find out more about Pedro Capo and his career on Soccer Path