UD Mahon stadium set to be bought by local council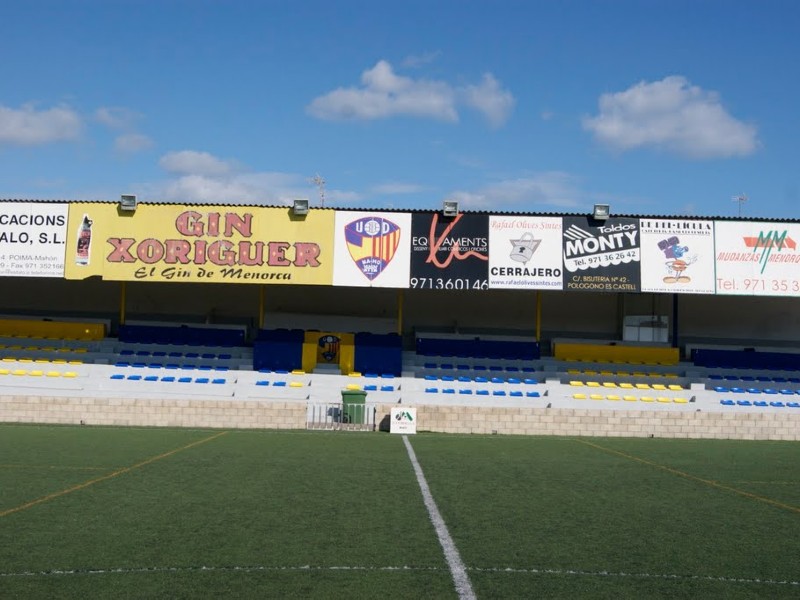 Members of UD Mahon will vote to approval the sale of its Campo de San Carlos home next week.
The future of the stadium has been under a cloud for the past couple of years
It is on the agenda of the club's AGM, which takes place on Tuesday November 30.
UD Mahon are the only club in Menorca with its own stadium, though they are only part-shareholders.
The 4,520-capacity ground has an artificial pitch and was first built in 1924. The covered grandstand was constructed in 1965 and artificial turf installed in 2004. In 2008, further improvements were carried out.
The fact it is privately owned has caused some issues in recent years, as it means the local authority cannot investment in its improvement.
It was first revealed in 2019 that the company that owns the ground, Sociedad Anonima San Carlos, owed the Mahon City Council 97,000 euros in tax that it hadn't paid since 2007.
In October 2020, it was announced that Mahon City Council had offered to take over the stadium and enable the club to benefit from public investments.
The current owners would receive a maximum of 1.5m euros over 10 years, and would then enable the debt to be paid off.
No up to date details of the offer have been provided ahead of the AGM vote.
Members will vote on "the transfer and sale of the assets of the company Campo de San Carlos".
They will also discuss whether UD Mahon grants a loan to San Carlos to pay the outstanding tax debt.