UD Mahon top longevity table as Menorcan football marks its 90th season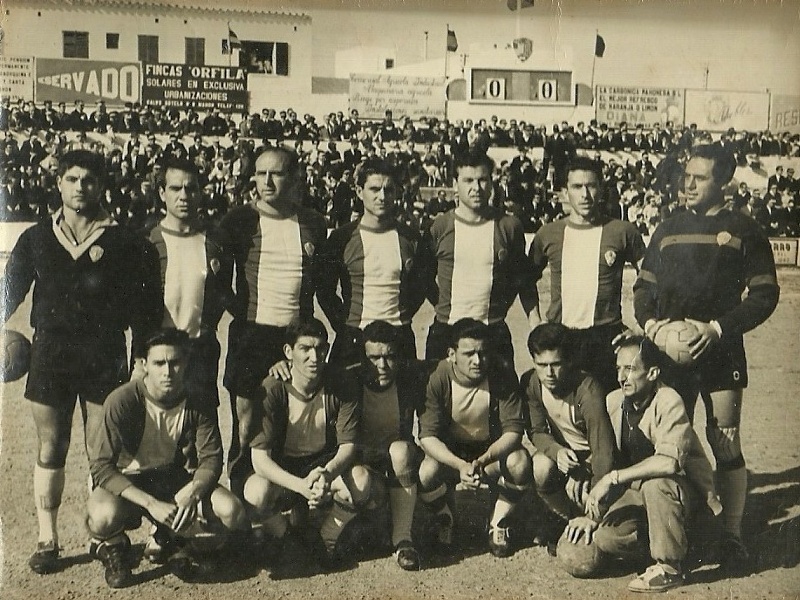 Ahead of the 90th season of football on Menorca, a number of fascinating statistics and records have been revealed.
The Associacio Historica Futbol Menorqui (AHFM) is responsible for documenting the history of football on the island, and though their efforts have been hampered by this year's pandemic, they have posted some of their findings on their website.
UD Mahon have featured in 88 of the 89 seasons (26 of those as UD Seislan following the infamous merger), putting them ahead of CD Menorca with 85.
CE Alaior (78), Atletic Ciutadella (62), CE Ferreries (62) and CE Mercadal (61) have all featured in more than a half century of seasons.
Next up are Atletico Villacarlos (48), who return for 2020/21 following a seven year absence, and CD Migjorn (48).
Sporting Mahones, which also includes Sporting Mahon who were formed in the regional championship following the collapse of the Segunda Division entity, counts for 45, just ahead of CCE Sant Lluis (44) and UE Sami (43).
The youngest team on the island is Penya Ciutadella, with 18 seasons, and they were the last Menorcan team to gain promotion to Tercera Division some eight years ago.
Another calculation was the number of senior teams registered in history, of which CE Alaior topped the list with 104 in the 89 seasons. This will have been due to them running two senior teams for several years, most likely when they were in the national divisions and then ran a so-called B team in the Menorcan championship.
Other than CE Ferreries (83) and Atletic Ciutadella (80) who did the same for around 20 seasons each, the other clubs just show a handful of years where they ran with two teams.
One cause for concern was the decrease in the number of teams registered in the last decade, which at 116 was the lowest since the 1960s.
This figure is calculated by the number of men's senior teams each year across the decade (e.g. if there were 10 teams in the league each season, then it would be 100 for one decade).
There were 144 in the 2000s, but that had decreased to 116 – with the decrease in national league representation and losing teams from the regional league blamed.
Menorca's record came in the 1980s with 150.
The AHFM also reveal there have been a total of 34 clubs in the history of Menorcan football, with some having since merged with others or disappeared altogether.
The other teams are: Sporting Mahones (38 seasons), UD Seislan (28), CD Ciutadella (24), Atletico Mahones (18), CD Isleno (17), CD Minerva (14), CD Alcazar (8), Atletic Menorca (8), Spain-Villacarlos (5), CD Zamora (5), Spain de Ciutadella (5), Santa Barbara (4), CD Mediterranean (4), CD Alaiorense (3), Alaior CF (2), CD Isleno de Ciutadella (2), San Luis (2), Levantino (1), Iberia (1), Fortuna (1), Junior Alaior (1).
There are also several clubs that don't run senior men's teams: Dosa CF, Pena Blaublanca, Sporting Illa de Menorca and Atletico Mercadal.
The AHFM are currently documenting the efforts of all 34 teams across the 89 seasons for analysis and for fans interested in the future of island football.