Visiting Sant Antoni, home of Atletic de Ciutadella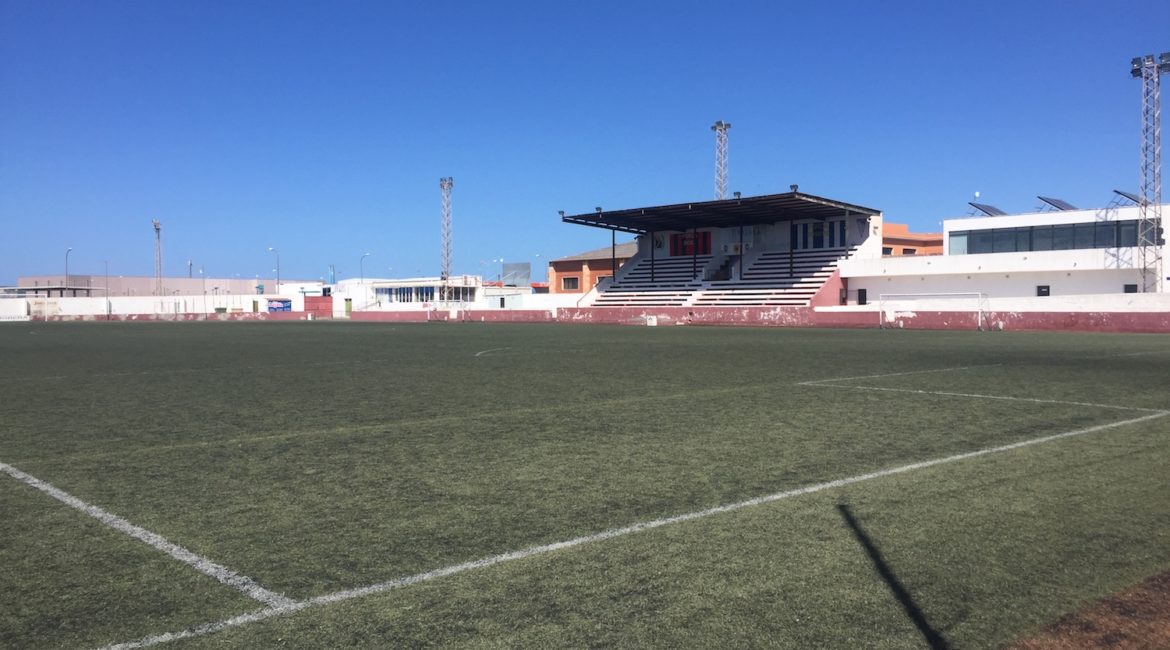 On a visit to the island in 2016, I visited Sant Antoni, home of Atletic de Ciutadella.
Although there was no one around at the time, I was at least able to get in to the ground to take some photos and have a look around.
In terms of location, it's easy to find just off a main road and just down the road from Lidl. It is in close proximity to two other grounds – Son Marcal and UE Sami, which makes you think why can't they just collaborate, but then at the same time you need teams to play and it wouldn't be a whole lot of fun if there were only four teams on the island.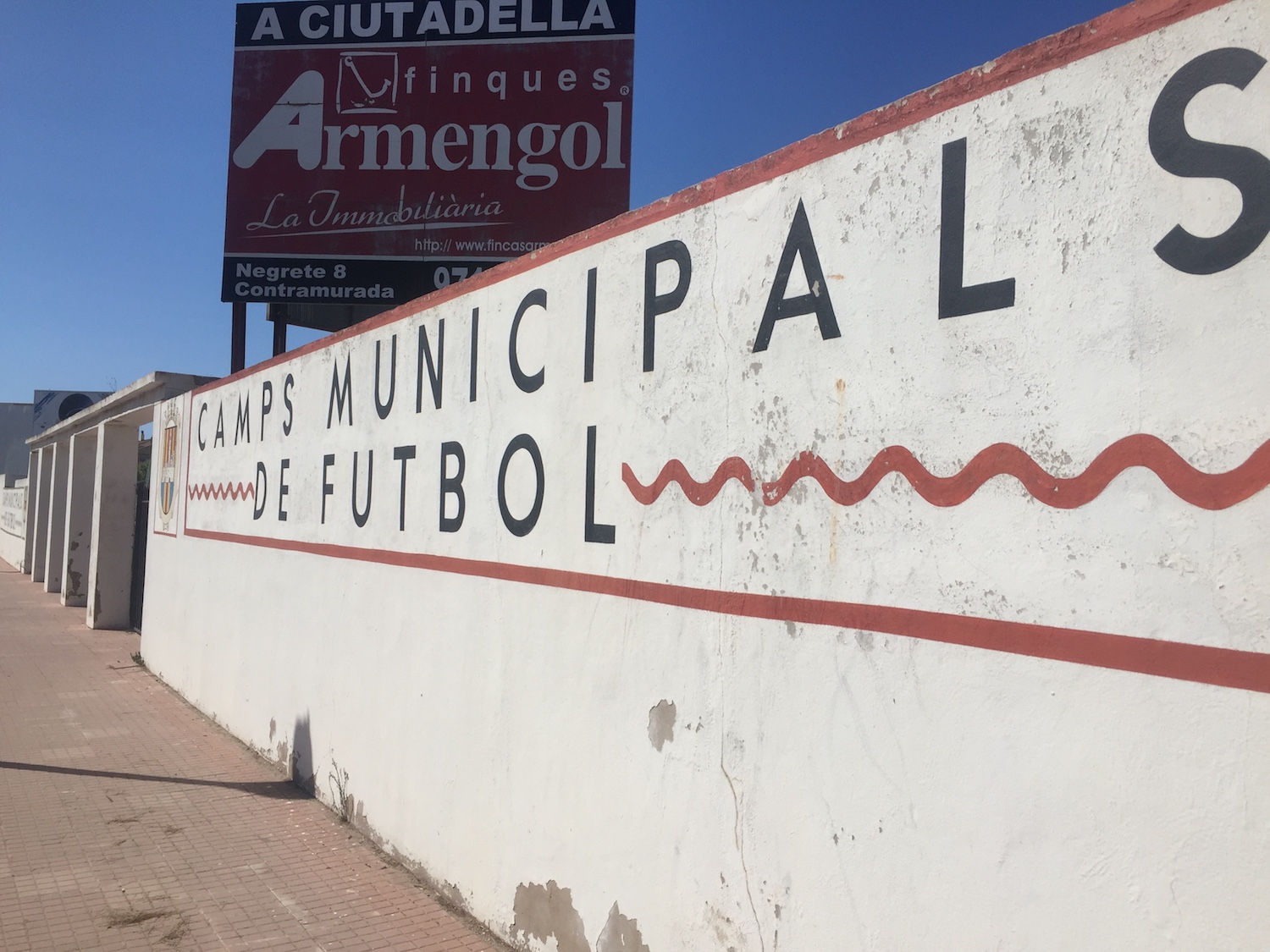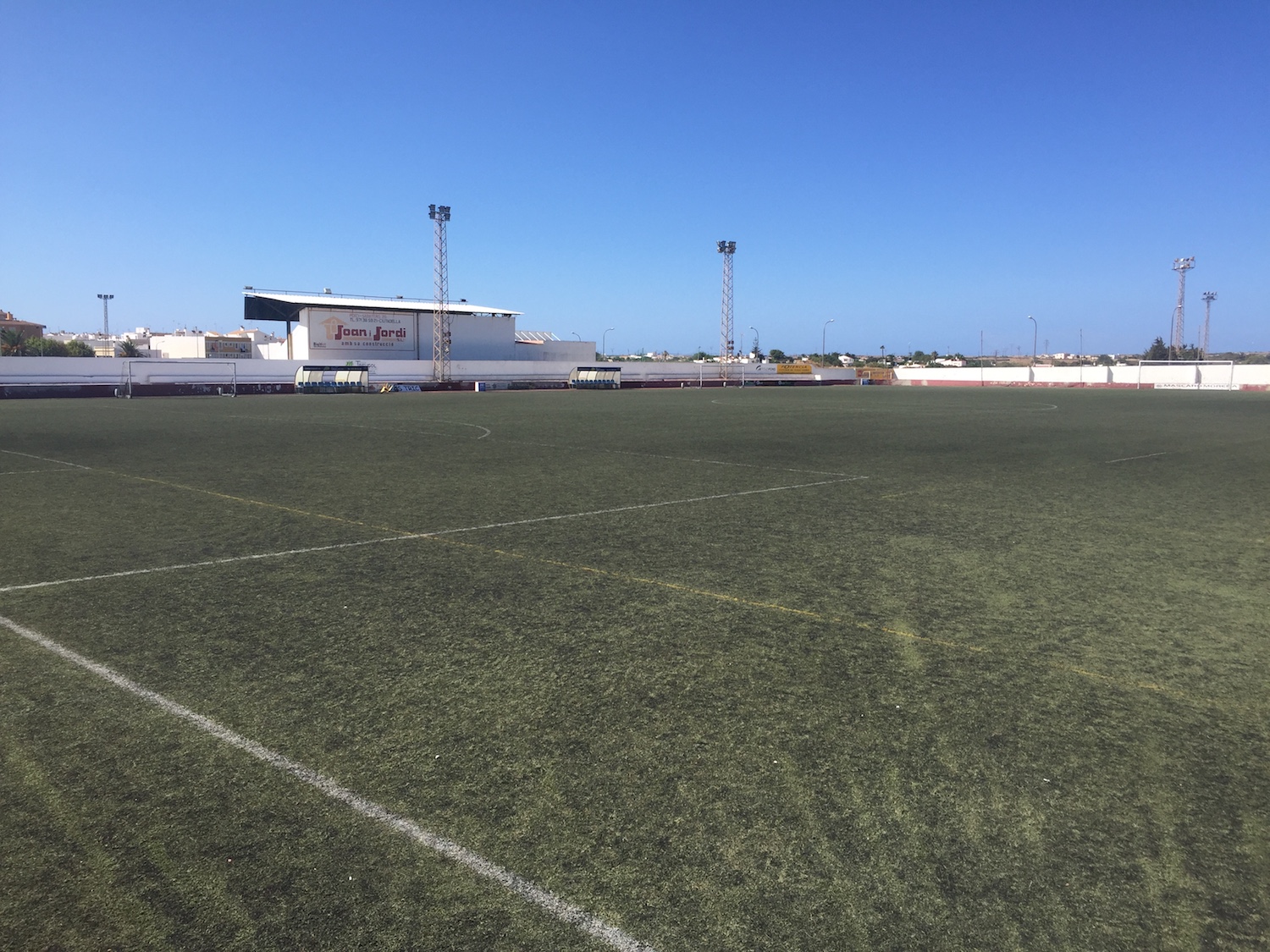 According to Wikipedia, the ground's capacity is 5,000. The club itself was founded in 1956.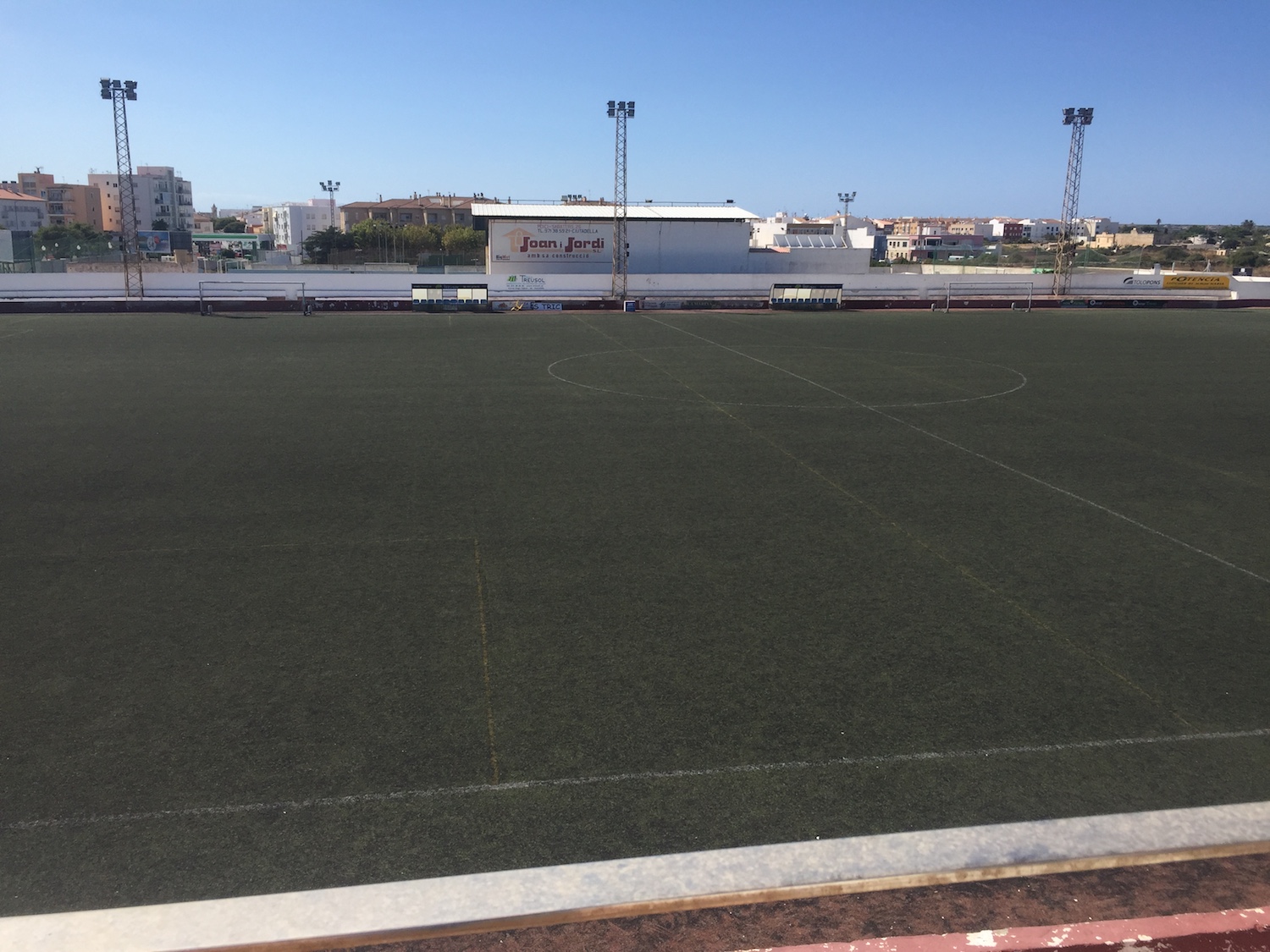 Beautiful blue skies, this was taken in September, mean an artificial pitch is a must. The back of the stand you can see in this photo is from UE Sami's ground, which is situated directly next door to Sant Antoni.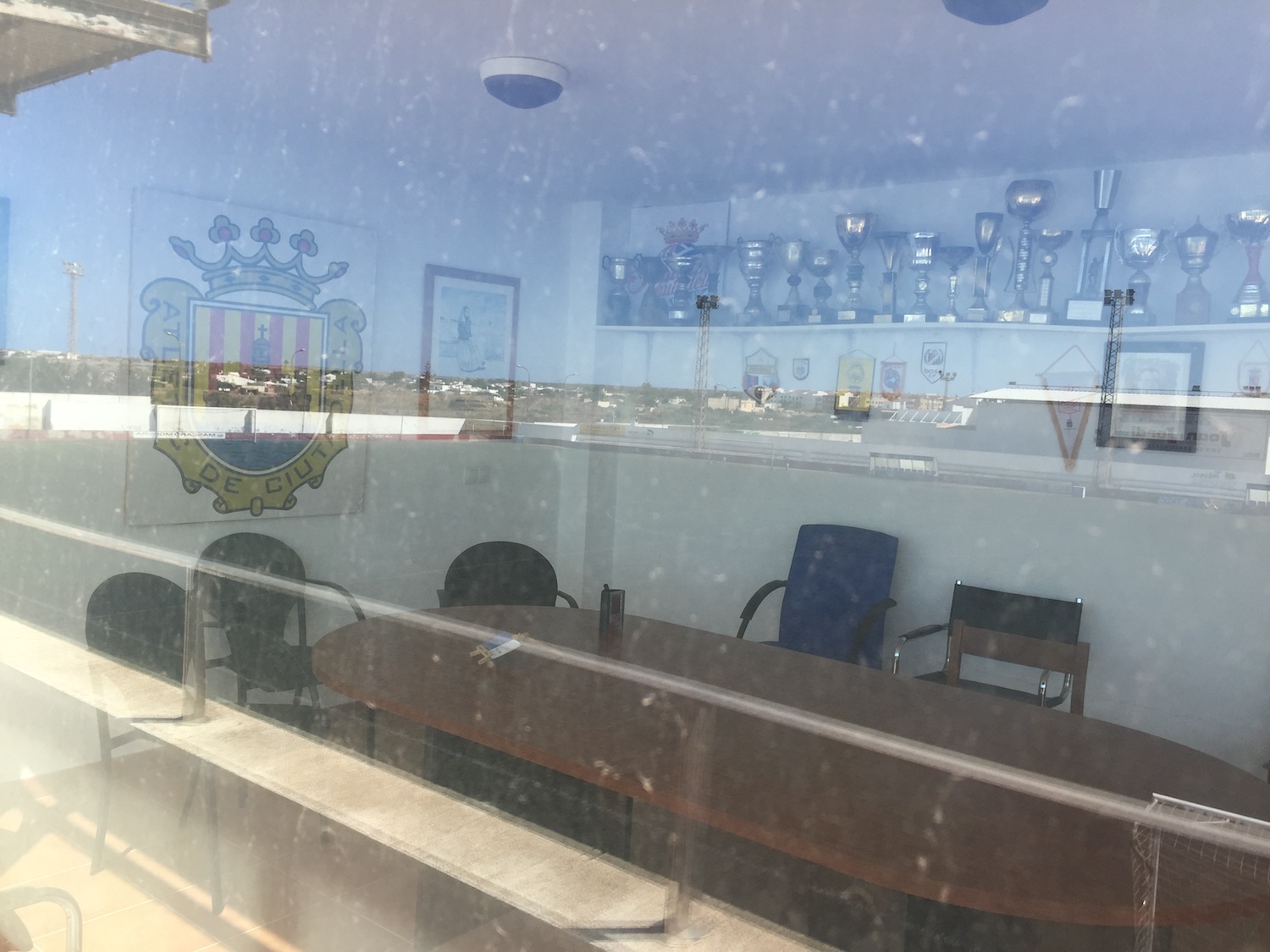 Next to the main stand (pictured at the top of this article) is an administration block, which included this boardroom. Plenty of trophies in there!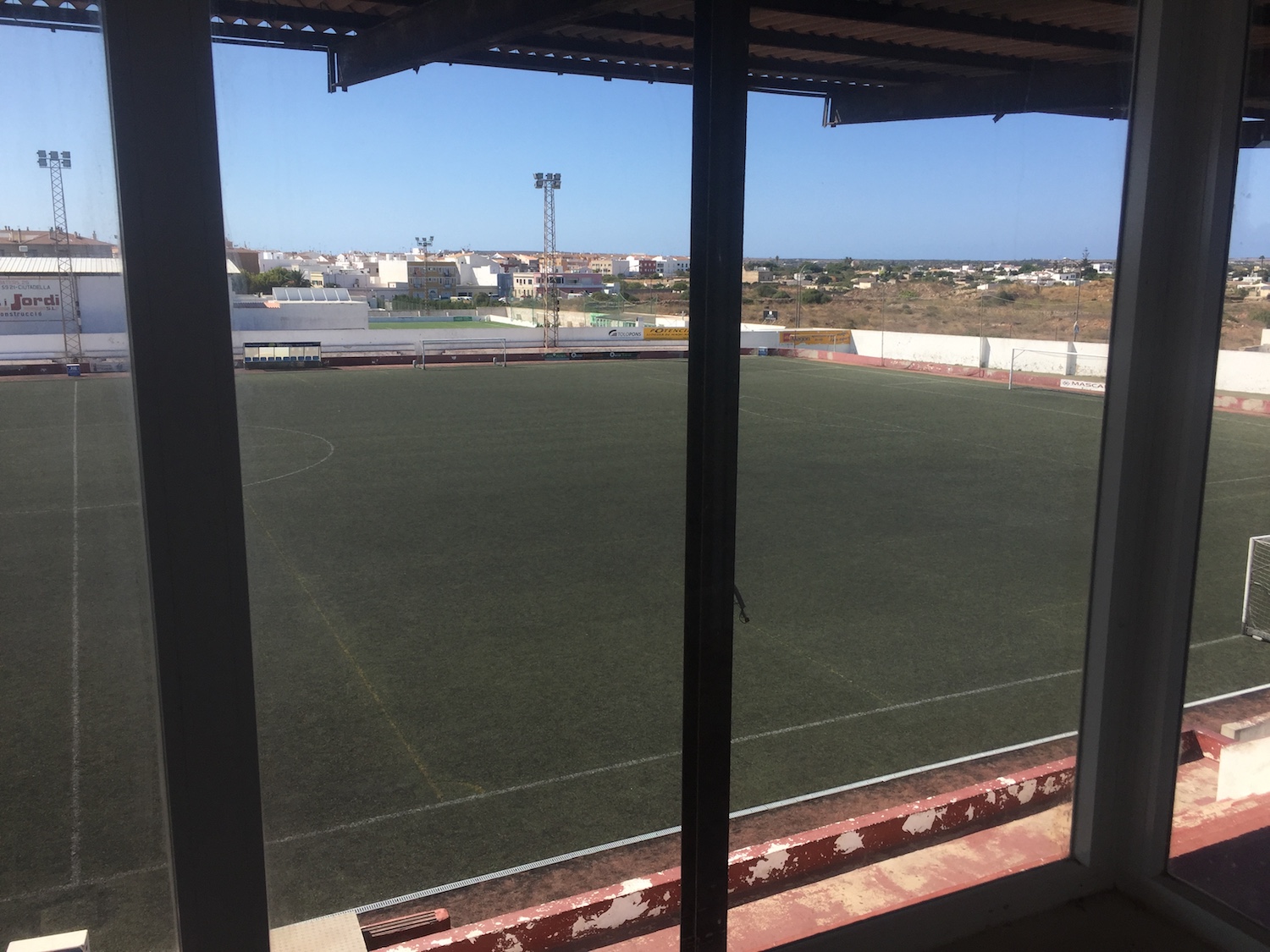 In the centre of the stand is a press box (naturally one of my first ports of call!) plus an old school scoreboard with a nice club logo.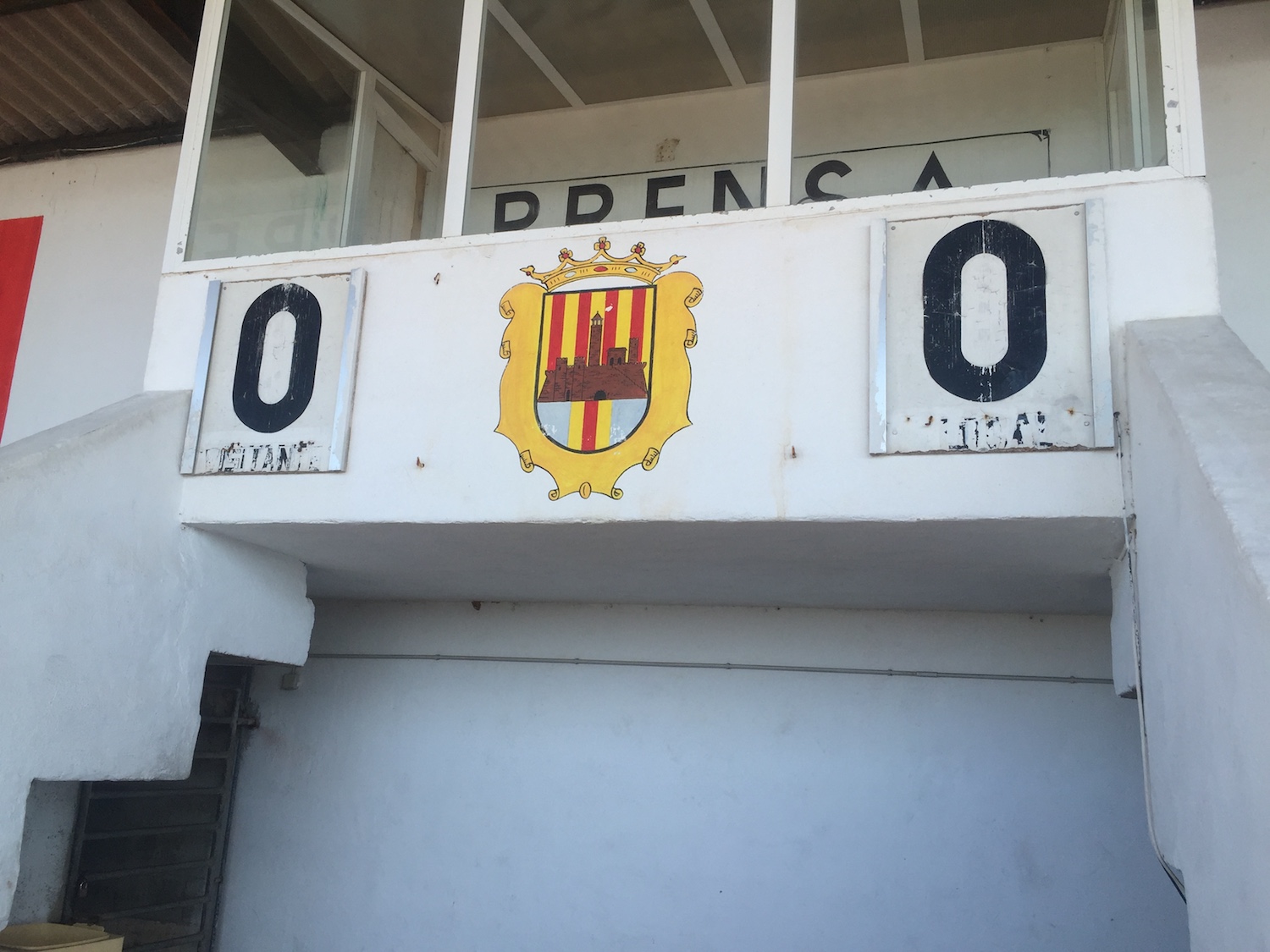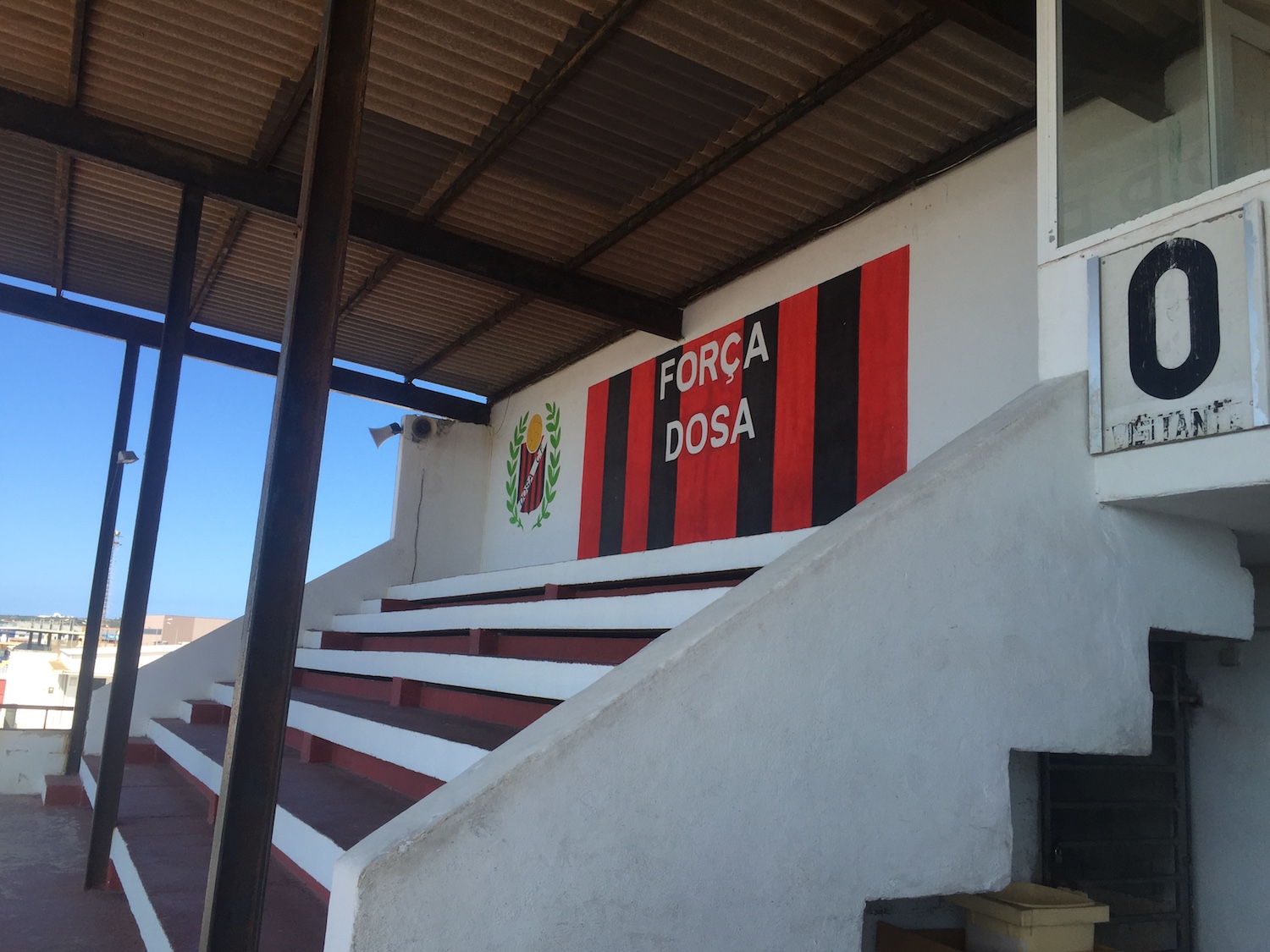 Either side of the main stand there are two paintings – Forca Dosa and Forca Boscos. Dosa is the junior football team of the club, which celebrated their 50th anniversary in 2018. Boscos is the basketball equivalent, with around 140 players.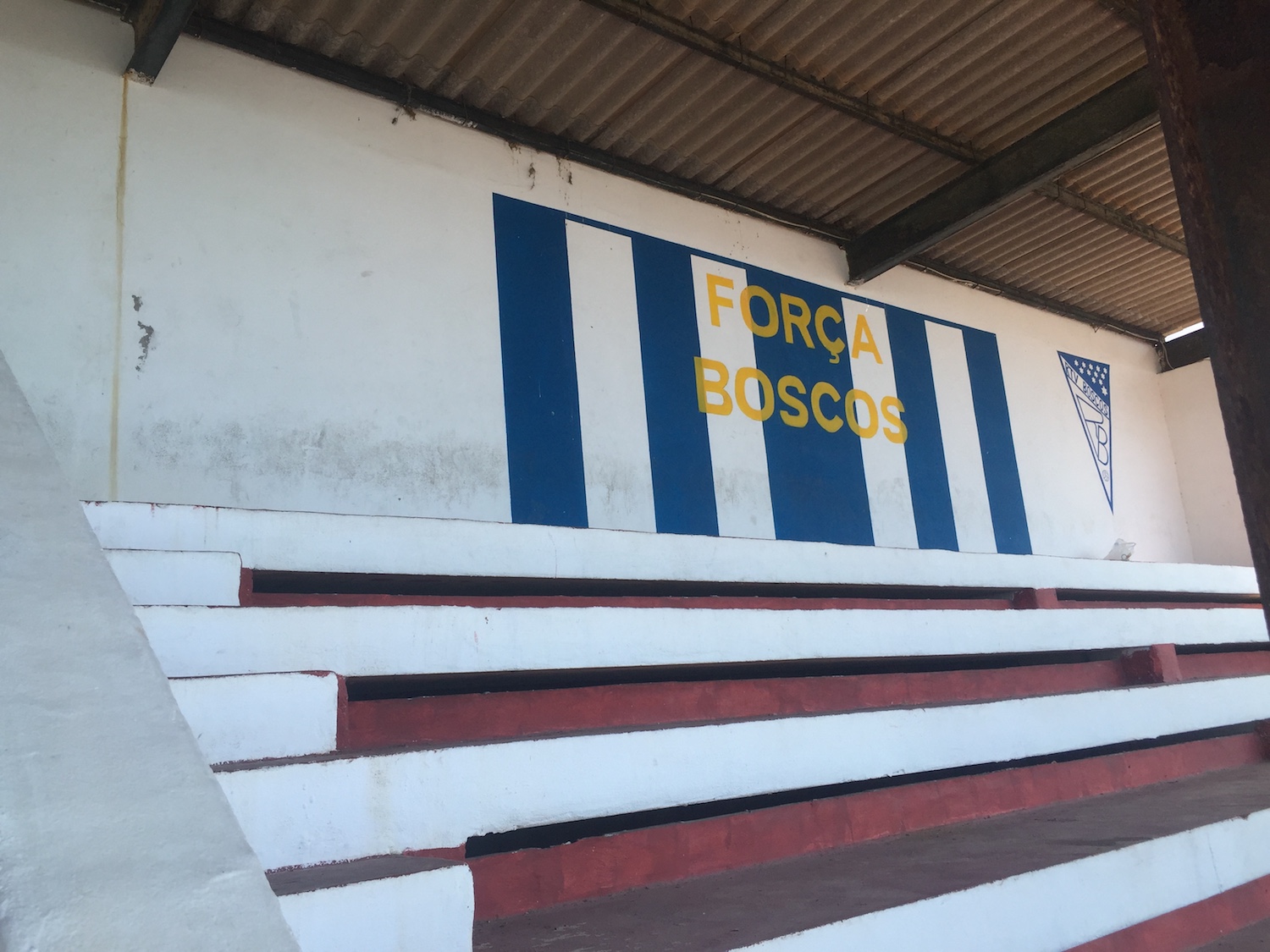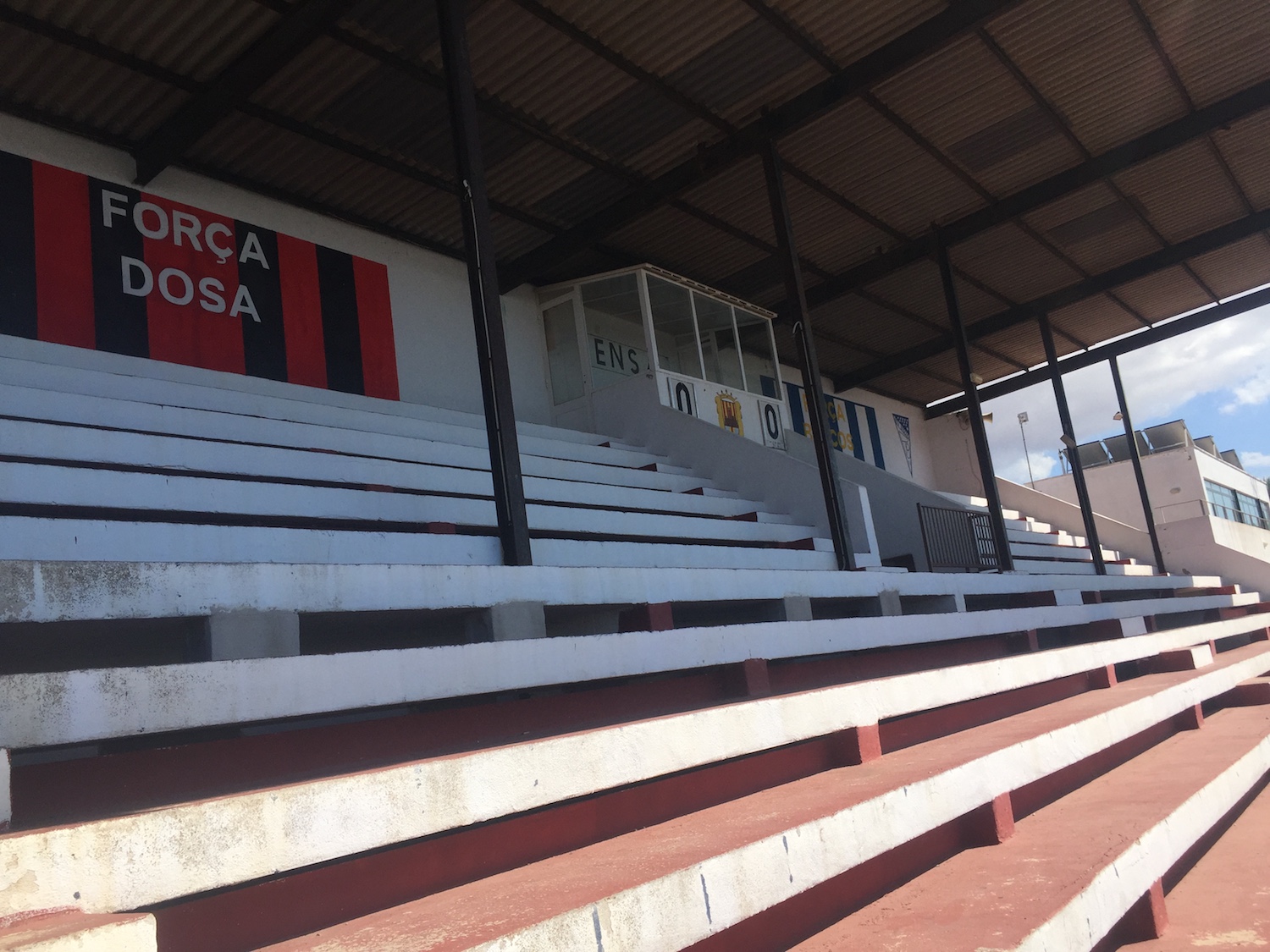 A general view of the concrete bleachers in the main stand, showcasing the two painted sections, the press box and the scoreboard.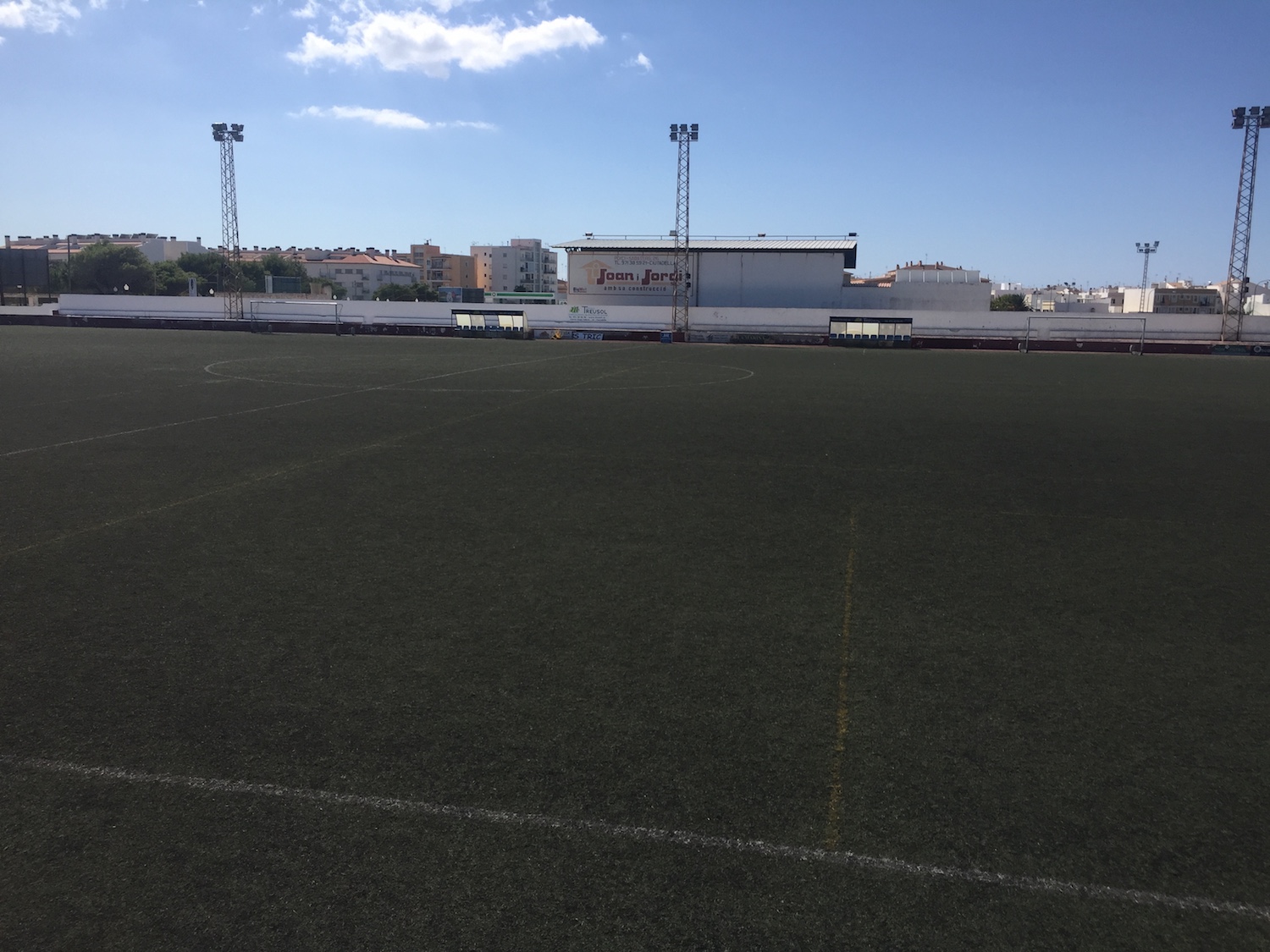 Artwork outside of the ground.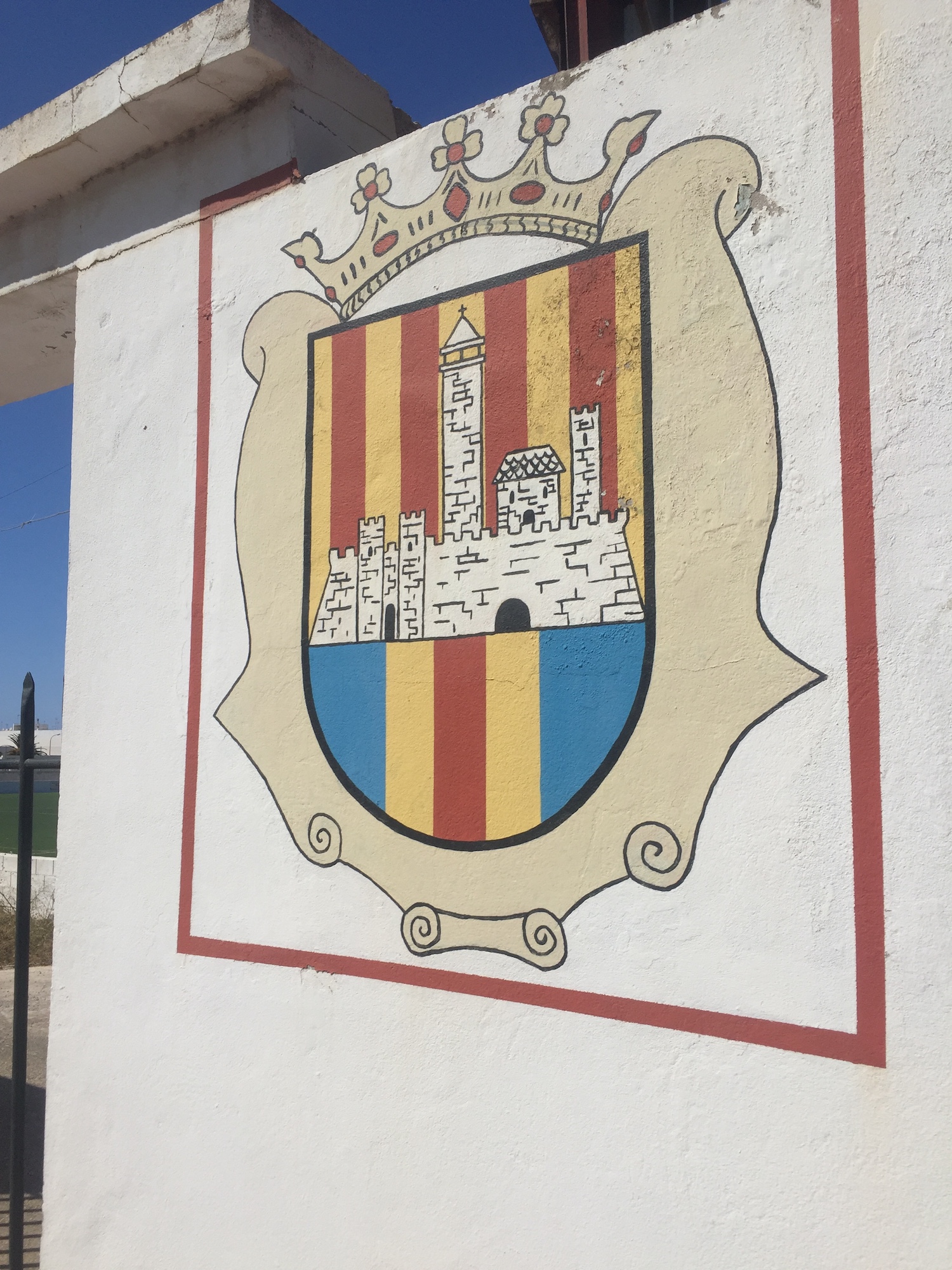 Atletic de Ciutadella have played a total of 38 seasons in the Tercera Division, finishing second on a couple of occasions in the 1960s when it was the third tier.
It has been the fourth tier since the late 1970s.
When visiting the island, I always stay in the Ciutadella district, and so this ground is close to the top of my list to see a live game.