2021/22 Regional Preferente Menorca season review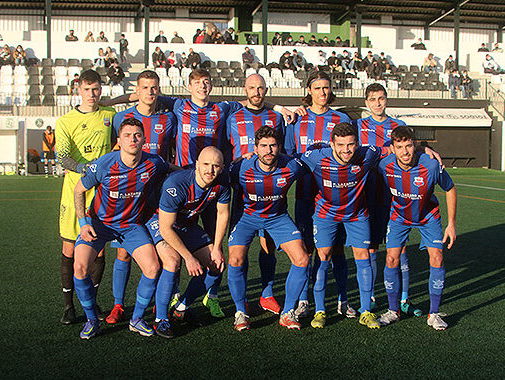 The 2021/22 Regional Preferente Menorca season ended with CD Menorca as champions for the first time in more than 30 years.
After the sheer dominance of CE Mercadal in the previous season, a competitive season was expected, particularly with four play-off spots up for grabs.
The top three duly delivered, with CD Menorca winning 14 of their 20 games to finish two points clear of CE Alaior, and UD Mahon a further two points back.
The title in itself will be a great memory for CD Menorca, though perhaps they and the others will ultimately evaluate their season based on their success in the promotion play-offs that start at the end of May.
UD Mahon have twice contested the promotion play-offs under current coach Juan Romero, without success, but Romero will remain in charge no matter – the club has confirmed that maybe the greatest coach in their history will still be at the helm in 2022/23.
Cup winners CD Migjorn almost paid for a sluggish start to the league campaign, but managed to sneak in to the top four in the final couple of weeks at the expense of CE Ferreries.
Ferreries have since parted company with coach Pedro Palliser. The former CE Alaior manager, only arrived last summer but departs by mutual consent.
There was a sizeable gap between the top five and the bottom six. CCE Sant Lluis, who have gone backwards in recent seasons, finished 10 points adrift of the top five.
Another team that had flirted with the top positions in recent seasons, UE Sami, found themselves down in third bottom with just two wins.
All 11 clubs managed to register a win, with Atletico Villacarlos registering just one win and five draws, though that was enough to keep them off the bottom above Sporting Mahon, who will now look ahead to a new look future under new direction.
In 7th and 8th came Penya Ciutadella and Atletic Ciutadella. The latter had a remarkable upturn in fortune after Christmas since the arrival of Santi Medina, going from just one draw in their first five games, to recording five wins, five draws and five defeats in the next 15.
Medina and his coaching staff have agreed to remain and they say they want to recruit a team to challenge for the top four and promotion.
Atletic were the only one of the bottom half to finish in a positive fashion – UE Sami lost their last five, while Penya, Sporting Mahon and Atletico Villacarlos all lost four of their last five games of the season.
A key part of CD Menorca's success was striker Marc Urbana, who registered a superb return of 19 goals in 16 games.
That put him seven goals clear of his nearest challenger, David Aguilar of UD Mahon.
Gerard Subirats (CE Alaior), Juan Egea (CD Migjorn) and Daniel Ramirez (CCE Sant Lluis) were the other players to manage double figures.
Depending on the success of the Menorcan clubs in the promotion play-offs, there could be a 12 team league next season.
CF Norteno are due to rejoin the competition – though everyone will of course be hoping there are just 10 teams left for them to join and one Menorcan club elevates to Tercera Division.
If you got to a game in the 2021/22 Menorca season, I'd love to hear from you. Send your stories and photos to goals@menorcafootball.com to be featured in the new fan blog series.