Editor's blog: Here's to a happier New Year and a Menorca return to Tercera Division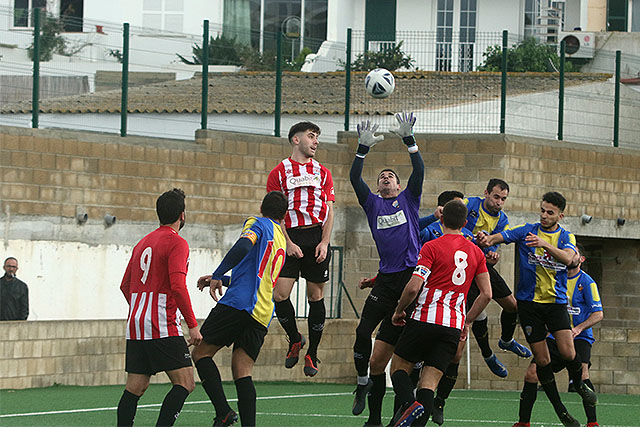 When I started this site back in April 2019, I didn't think I would get to the end of 2020 without having been to a game on the island.
My work commitments in football in the UK generally make it difficult to get over in season anyway, but the coronavirus pandemic in 2020 has of course made it virtually impossible.
Not to mention there was no football for a while too.
But we look ahead to 2021 – and a Happy New Year to all of you that read the site and take the time to send me messages on Twitter etc; it really is appreciated, and a massive boost whenever one comes through.
My favourite pieces of 2020
Believe it or not, there are still a number of articles I have done so much research for that I just haven't got round to writing. Hopefully, I'll get chance in the New Year. But here are four of my favourites from the year just gone:
Mercadal go down in promotion play-off – report & goals – this was the first game of football involving a Menorcan side that I had watched live. I felt remarkably invested in it, and though it was sad to see Mercadal lose, I enjoyed putting the report and goals together as it felt like how the site should be.
The goal Mercadal scored late on to give them some hope at the end, but it wasn't to be. pic.twitter.com/mJC7zNSXtn

— Menorca Football (@MenorcaFootball) July 19, 2020
Menorca clubs in Tercera Division in the 21st century
Menorca clubs in the Copa del Rey – this article both fascinated and frustrated me. One because I'd done a shed load of research and wrote the article, and then accidentally deleted it. It took me a while to get back round to writing it again. I can only imagine how special and significant it must be for teams to play in the competition, let alone get the draw of such a big club.
Atletico Villacarlos to return to Regional Preferente – remember seeing this and being excited about a new team coming in. There were a handful of team names that kept cropping up in my research and that weren't active in the senior league, so great to see their return.
https://twitter.com/MenorcaFootball/status/1276535929855975425
What to look forward to in 2021?
Hopefully getting to a game! Who knows what the travel restrictions will be like in the coming months; but with non-league football virtually a no-go in the UK, it may free up some weekends for visits to Menorca to see some games. If funds allow of course!
One big thing we do know that will happen in 2021 is that a team from Menorca will return to the national leagues – after two years without one. That is because the Menorcan champions are guaranteed promotion to the Tercera Division. There's potential for two to go up, as the runner-up goes in to the play-offs, but at least we'll know we will have one to follow for certain in the next tier up.
Who that will be remains to be seen. CE Mercadal, relegated shortly after I started this site, will enter the New Year as favourites and would appear to be the best equipped to make the step up.
https://twitter.com/MenorcaFootball/status/1254166041506099200
I would also love to get my hands on some Menorca football related merchandise – with not having been able to get to the island, I've not had chance to get any shirts or other bits. If anyone who travels there regularly, or who even lives out there, and would be interested in sending me some stuff over (I will of course pay!), then please do give me a shout in the comments below or via email or twitter.
Happy New Year for 2021!