Exciting start as teams battle for four promotion play-off spots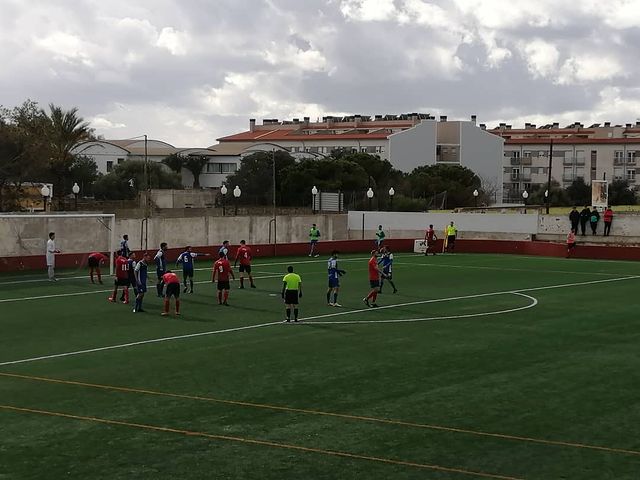 The new Menorca league season got underway at the weekend, with 11 teams battling for the top four promotion play-off spots.
With the last two seasons won by runaway winners CE Mercadal, the change to the promotion system promises to make it an exciting 2021/22 campaign.
The sides finishing in the top four will go against their equivalents in Ibiza in a play-off series to determine who jumps up to Tercera Division.
Cup winners Migjorn suffered a surprise 2-0 defeat at home on opening weekend to Penya Ciutadella, who will be hoping that this start signifies a push for a Ciutadella side to challenge at the top.
Just a week after beating CE Alaior to claim the first silverware of the season, Migjorn fell behind within five minutes through Ignasi Huguet Jaume's goal.
And Penya secured three points away from home thanks to Xavier Marques Alles' strike in the 72nd minute.
It has been up to UE Sami to fly the flag for Ciutadella in the top half of the table in recent years, and they got underway with a credible 1-1 draw away at CD Menorca.
The hosts enjoyed a fine second half to last season and are one of the favourites for a top four spot.
But they needed a second half equaliser from Joan Coll to cancel out Victor Torres Gorrias' 33rd minute goal for Sami.
The third Ciutadella team, Atletic Ciutadella, secured a 1-1 draw at home to CCE Sant Lluis, with both goals scored in the first half.
Alaior bounced back from their cup disappointment by coming from behind to beat Sporting Mahon 2-1.
Biel Moll scored a brace in the final 12 minutes to ensure they join Penya on three points after the first weekend.
UD Mahon weren't in action due to the odd number of teams in the league, while the match between CE Ferreries and Atletico Villacarlos was postponed due to two positive COVID cases.
In Tercera Division, CE Mercadal gained a valuable point against high-flying Santanyi, but it could have been more.
Pere Vadell's side missed a first half penalty, saved by visiting 'keeper Toni Dols, and they fell behind shortly after the hour through Bruno.
After Guillem Marti equalised on 76 minutes, Sergi thought he had won the game for Mercadal in the dying stages only for his header to be ruled out by the referee.
The Menorcan press are pointing to three decisions that have gone against Mercadal in the last few weeks, with this latest draw keeping them 15th in the table and in the seven-team relegation zone.
Their next game is away at league leaders Mallorca B.
Regional Preferente Menorca – Matchday 1
Tercera Division – Matchday 15
Regional Preferente Menorca – Matchday 2 fixtures
Tercera Division – Matchday 16 fixture
Mallorca B v Mercadal (Sun, 4pm)