Fan visit: Groundhopping at UD Mahon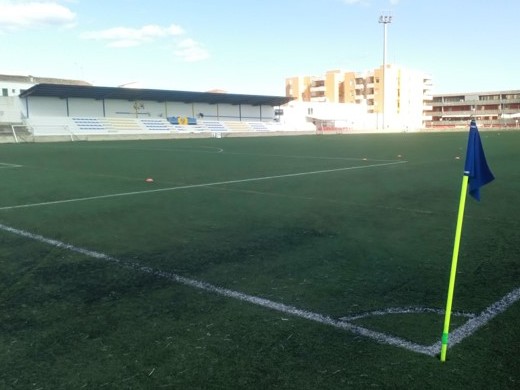 More people are starting to discover football in Menorca and share with me their photos and stories.
If you want to be featured, please do drop me an email goals@menorcafootball.com or tweet @MenorcaFootball
Our latest story comes from groundhopper Rob, who recently took in a game at UD Mahon.
---
Date: Saturday 1 October 2022
Match: UD Mahon 1-3 CE Alaior
Venue: San Carlos de Mao
As a groundhopper, my first game abroad,  Union Deportivo v. Alaior,  Autumn  2022. I had planned it to be Marseille but ended up going to Dover instead but that's another story. A slight "Oops!" on my part curtailed the match for me, I was only free to watch the first half which was goalless. As you can guess, goals galore in the second had while I was on the No. 10 bus back to Ferreries where my hotel is. Typical of my life in general. Really.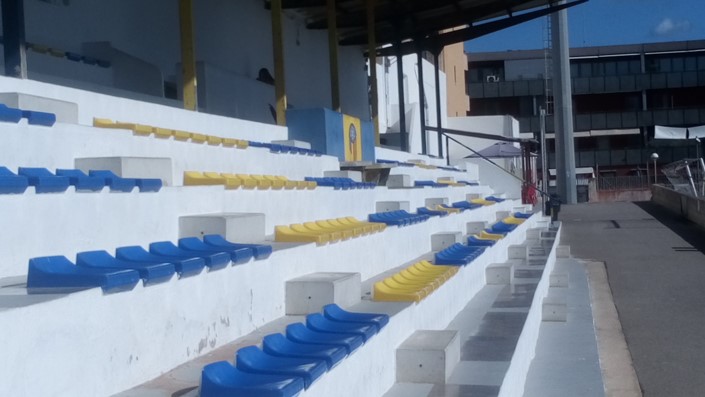 First off, the website I looked at said Kick Off 3 pm. Well it sort of was and wasn't at the same time. It was in fact 3:30 so a half-hour delay. Er…no. 3:30 UK time, 4:30 local time so I was over an hour early. The stadium is near the outskirts of Mahon. Also worth knowing is the stadium entrance is not by the big steel gates, but an entrance round the corner which I discovered when informed by a local lady which was remarkable as she couldn't speak English and I couldn't speak Spanish. Happily some sign language is universal.
There's no turnstile but a table with a bloke eager to relieve you of eight Euro  in return for a yellow ticket, printed at home  by  the look of it, no hologram nonsense here.  Because of my early arrival, my presence doubled the crowd, which ended up about 90. As for the facilities, basic but modern.  A 3G pitch, clubhouse with patio area, the main stand had seats with no backs in a jolly yellow and blue,  floodlights and a scoreboard. What else do you want?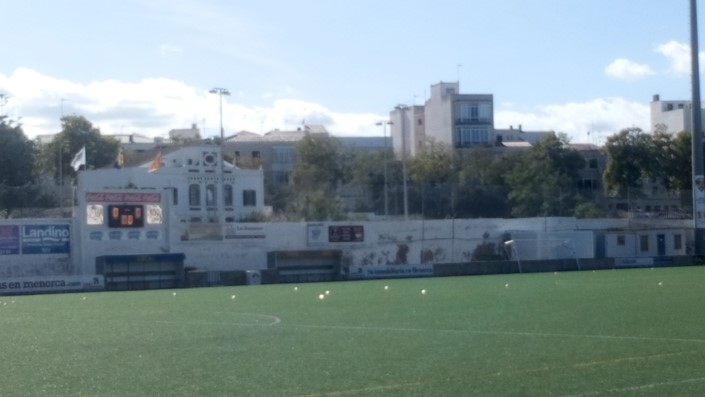 The match itself. Safe to say the standard of football wasn't great but that was compensated for by  enthusiasm of both teams and spectators who were boisterous and perfectly behaved. It seemed that neither team had a nutritionist; rather than the legendary healthy  Mediterranean diet being in evidence, double pie and chips with rhubarb crumble and chocolate sauce was more the norm.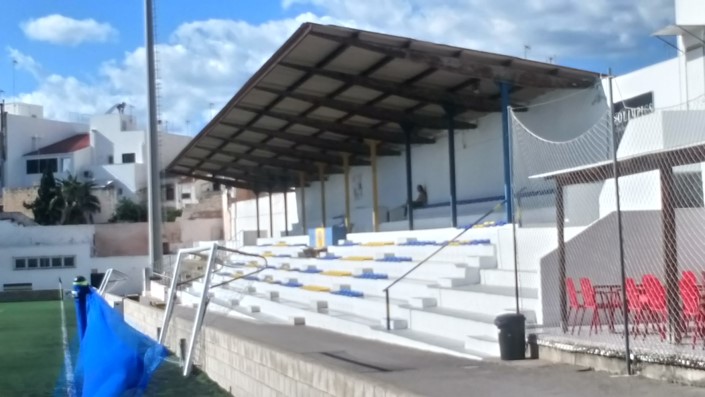 As I said, 0-0 at half time, visitors Alaior left with a 3-1 win and I missed all the goals. Will I be back? Only death will stop me going again, this time to Ferreries which has a good sports complex  – again small but modern or Alaior, which I've only gone past.
Adios Amigos!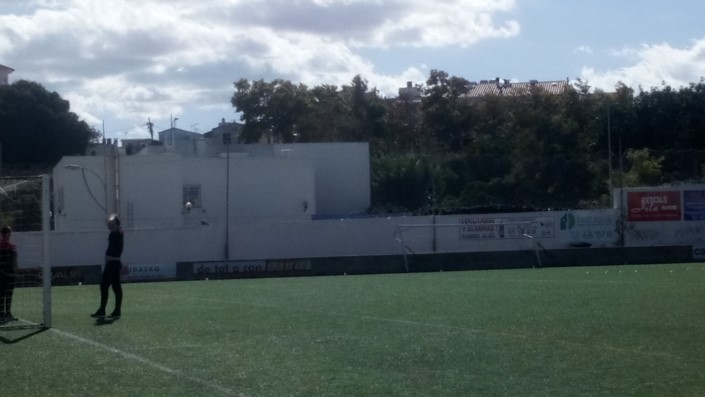 ---
Editor's note
Thanks to Rob for sharing his experience. Would love to hear more from others who have made the trip to any games on the island.
Nice to see the UD Mahon stadium from a few different angles than previous, and of course there is some work ongoing at the ground too as part of the local council takeover of it.