Fan visit: Taking Ipswich to CD Menorca's day of glory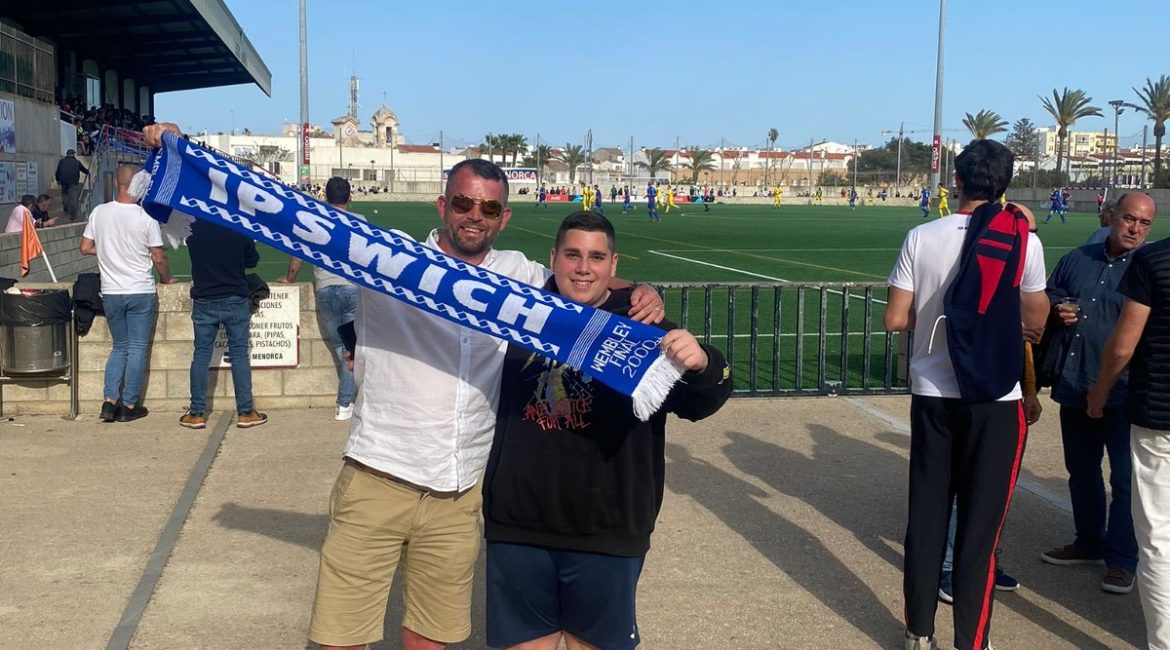 With travel restrictions hopefully long behind us, this season has seen an increase in messages received from fans and holiday makers who are taking in games in Menorca.
In what hopefully will be a new series of blogs, I am inviting you to send in your stories and photos from your visits to be featured in blogs just like this. You can send via twitter to @MenorcaFootball or email goals@menorcafootball.com
The first story comes from Ipswich Town fan Tommy Brooks (@itfc_punch on twitter), who visited CD Menorca on the day they were crowned champions with his friend Patrick Brennan, an Arsenal fan.
---
Date: Saturday 7 May 2022
Match: CD Menorca 3-1 CE Ferreries
Venue: Mahones Stadium, Mahon
We were both looking at the fixtures before we left Ipswich in the UK. And just by chance the last day of the season fell on Patrick's birthday, with CD Menorca looking like could be crowned champions. So we then started planning our 1,128.3 mile trip.
We travelled by bus from Cala en Bosc to Mahon via Ciutadella for just €7.40 in total.
We arrived at the bus station and walked to the ground just as the Menorca A game finished just to get our bearings. We love football grounds with character and the Mahones Stadium certainly had character.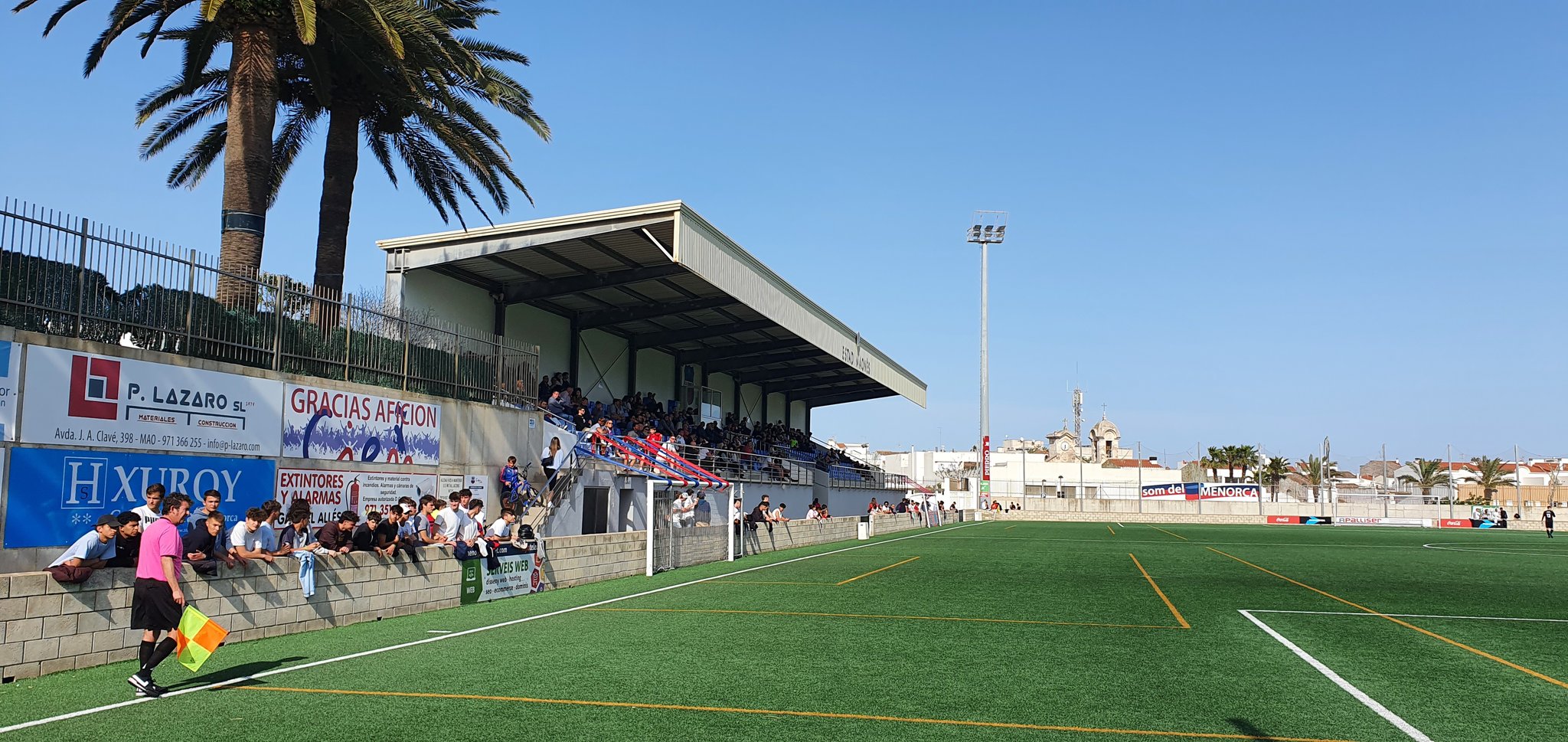 We then went for something to eat and a few beers 🍻.
We returned to the stadium approximately 30 minutes before kick off. We paid €10 each for the tickets which was great value.
It was Patrick's Birthday so I bought him an Menorca shirt (€30). We asked a young lad who was helpful indeed and directed us to the club shop. As a thank you I gave him my Ipswich town scarf.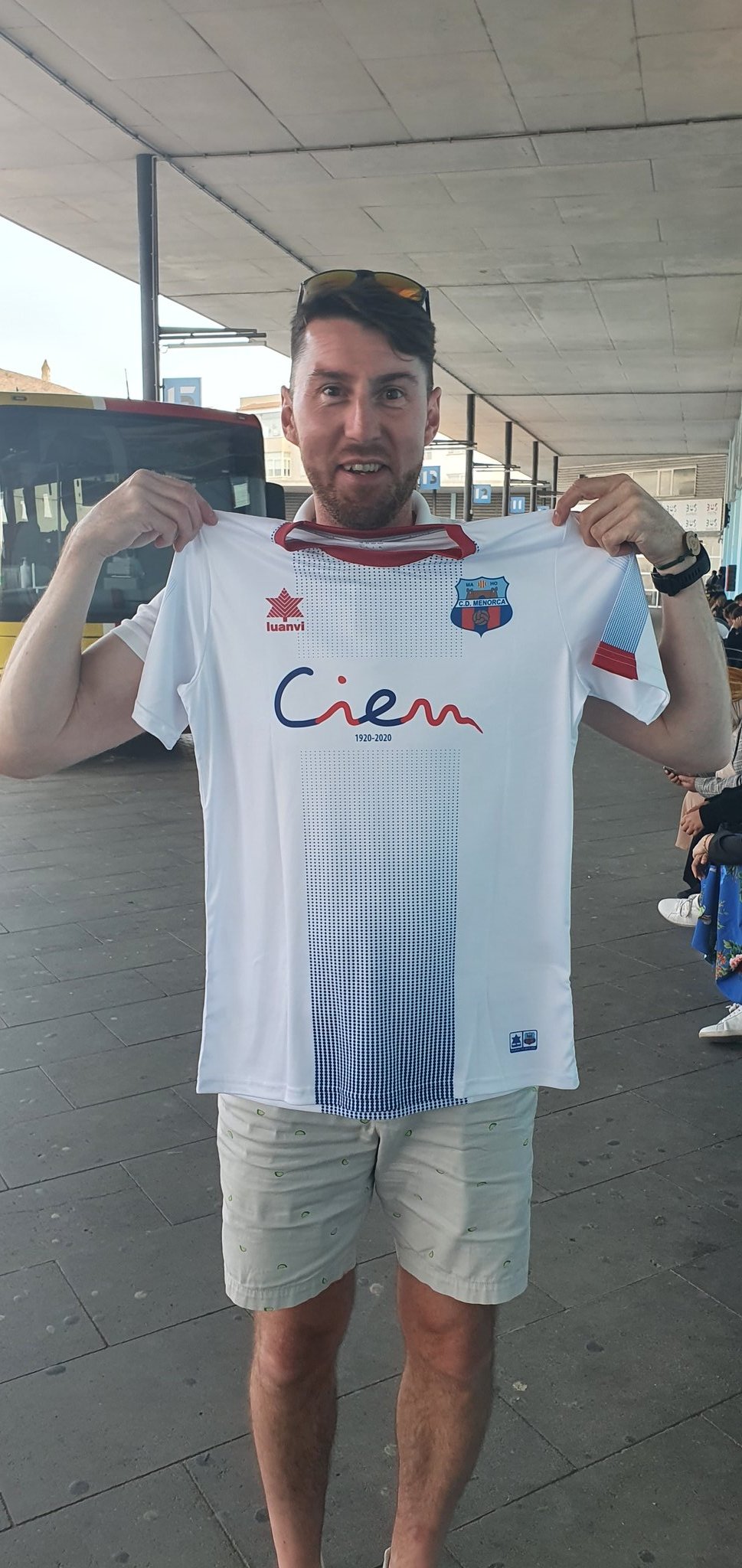 €2 for a beer again great value, to which we over indulged!
The standard of football was a little disjointed to start off with until both teams settled in. We were both very impressed with Menorca's winger number 11 (Angel Martinez Salgado, ed) who switched wings a couple of times. He had plenty of pace and some good footwork and a little bit of attitude which I like.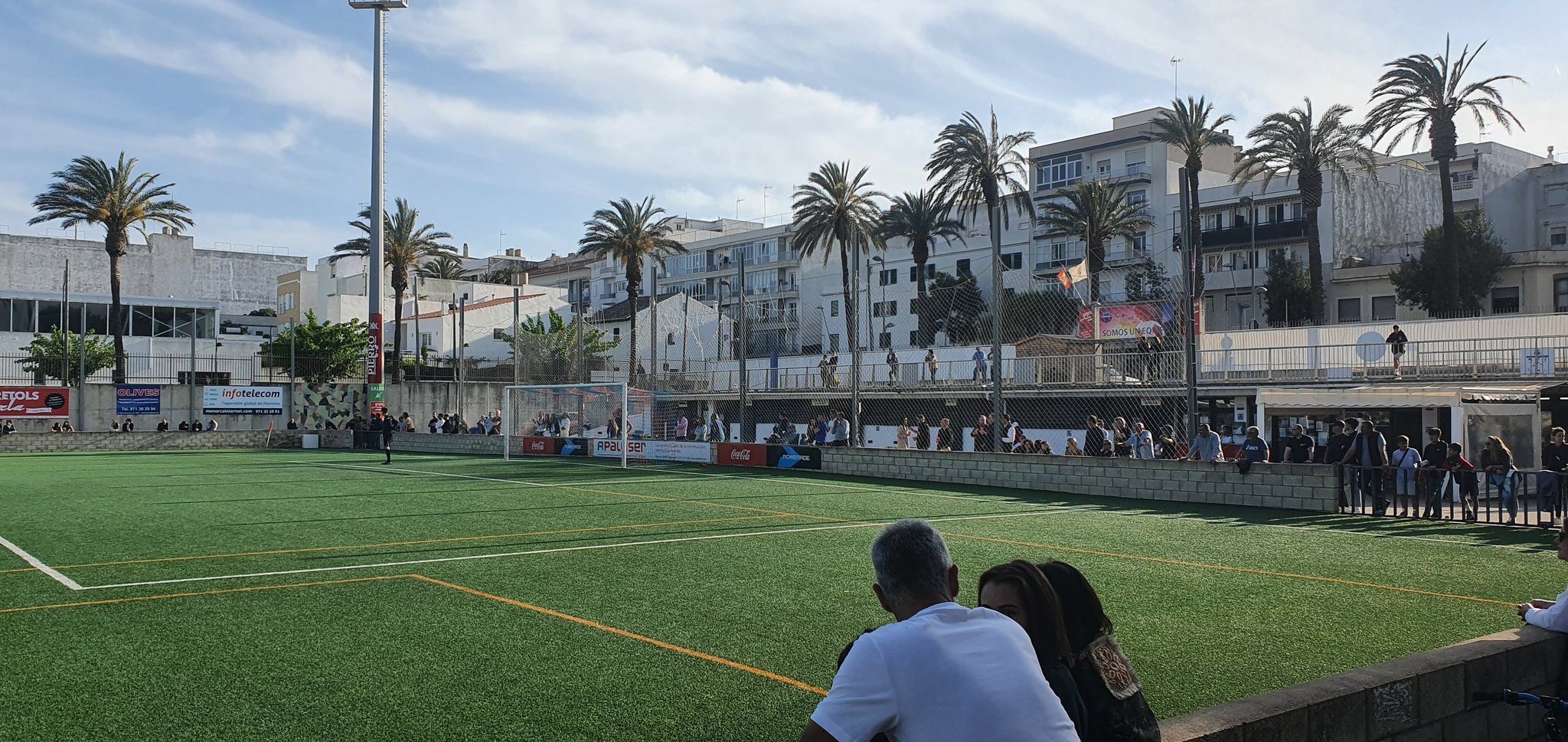 CD Menorca seemed to get the upper hand once they equalised. Time was running out for Menorca, we didn't think they were going to get a winner, but then in the 88 minute they did. Things got even better when they scored another in injury time to make it 3-1. The final whistle led to a pitch evasion which great to watch.
A fitting way to finish the last day of the season in front of their home fans as league champions 🏆.
Unfortunately we couldn't stay to watch the trophy presentation as we had run to get our bus back to Cala en Bosc. All the fans were very friendly and we both enjoyed the experience.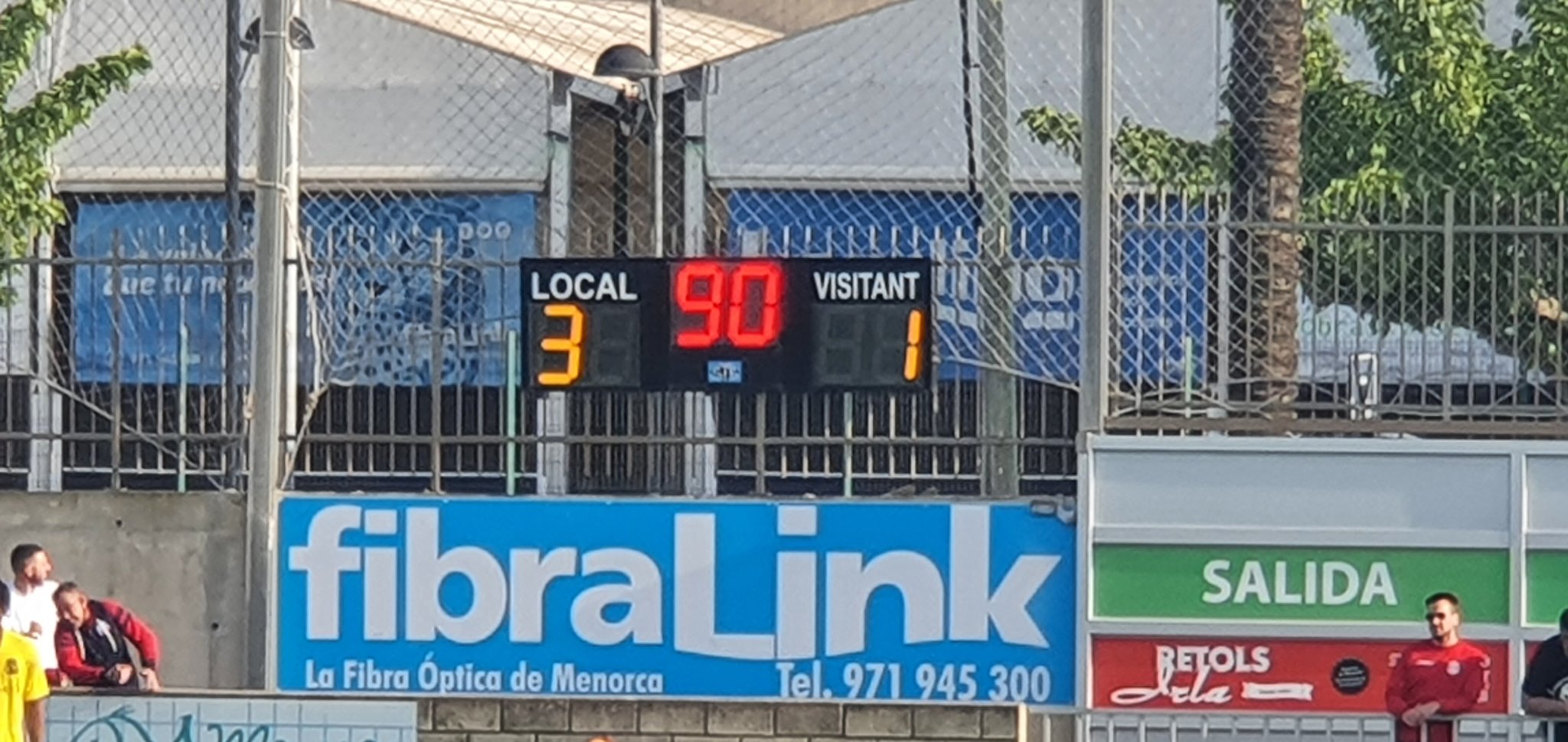 Thank you CD Menorca, keep doing what you're doing!
10 out of 10
arriba CD Menorca!!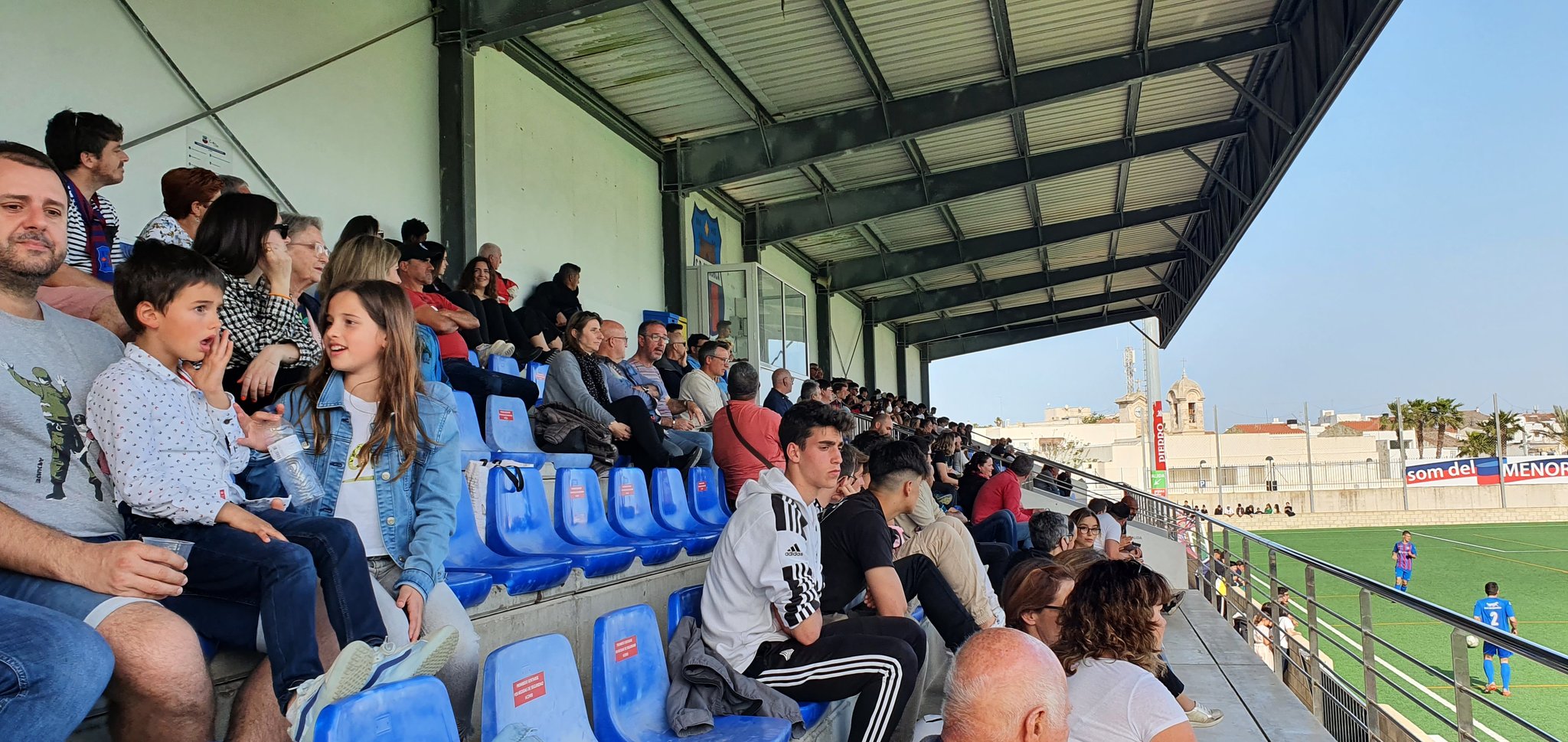 ---
Editor's note
Thanks to Tommy for a great story and a great read, and hopefully inspiring a new genre of blogs on the site! Great for any visitors to know too that merchandise is accessible – a shirt still evades me even after all this time!
The beauty of these fan visits are they show different perspectives to grounds. I've seen quite a few photos, both action and stills, from CD Menorca, and yet the views in these photos showcase something more to the ground.
This final day showing for CD Menorca looks like a memorable occasion. Hopefully they'll earn promotion to the play-offs and who knows what the future might hold for the club.