Four clubs remain unbeaten after first four games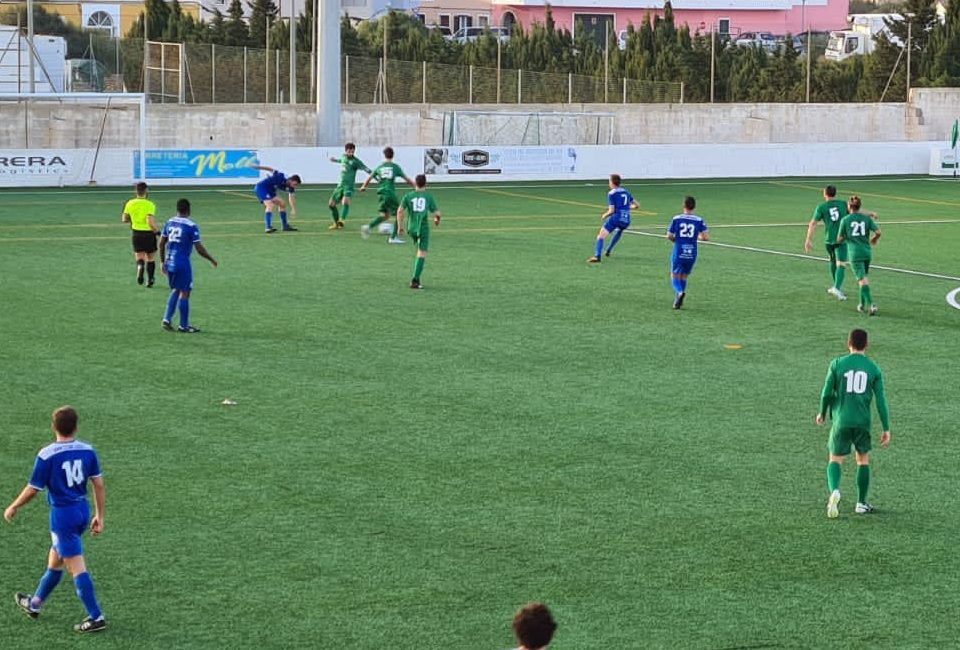 CE Mercadal are the only side with a 100% record after the first four rounds of the Menorca league season.
Somewhat ominously, the reigning champions have registered four wins, scoring 17 goals and conceding just one.
Their latest win was a 5-0 thumping of bottom side Sporting Mahon, who at least managed to get a goal in losing 4-1 at home to Mercadal last week.
Antonio Trujillo was the scorer of the only goal past Mercadal this season, but that won't have worried the leaders, with Guillem Marti scoring a brace in both wins.
https://twitter.com/CeMercadal/status/1330178152753139713
As with the first two rounds, the last two weekends have seen the same six match-ups take place over the two weekends at the respective home games of the clubs.
In those first two weekends, five clubs won two out of two but no club other than Mercadal managed that this time round.
There was a first win since their return to competition for Atletico Villacarlos, who won 2-0 at home to CD Menorca last week, only for the Mahon side to gain revenue with a 5-2 thumping this weekend.
The other match-ups saw four teams claim four points across the two weekends.
UE Sami, CE Alaior and CD Migjorn all won one and drew one to form the chasing pack behind Mercadal in the table, two points adrift – and preserve their unbeaten starts to the season.
CE Ferreries registered their first points of the season, winning 2-1 at home to Penya and then drawing 1-1 in the reverse fixture.
While Sporting Mahon remain the only team without a point, Atletic Ciutadella and Penya Ciutadella have only managed one point each from four games, while CD Menorca and Atletico Villacarlos have just three points from four.
Top of the scorers chart is Alaior's Roman Huescar, who has seven goals so far having just played three games, level with Mercadal's Marti.
Just behind them is Ignasi Cortes of UE Sami, who has scored four penalties within his six goals overall.
Cortes scored after just two minutes of the win over CCE Sant Lluis on Saturday, and added a penalty before half-time after Juan Pons had equalised for the visitors. Joan Taltavull made the points safe on 67 minutes.
FUTBOL | 4' | Gol de la UE Sami (1-0) pic.twitter.com/OBXmu6MZrz

— CCE Sant Lluís Oficial (@CCESANTLLUIS) November 21, 2020
Huescar struck an important second for Alaior as they beat UD Mahon 2-0, with both their goals coming in the final 25 minutes, the first scored by Eric Mercadal.
Xavier Bosch equalised on the hour mark for Penya to secure their only point of the season so far at home to CE Ferreries, who had led since the 10th minute through David Febrer.
There were 10 yellow cards in a feisty affair at Sant Antoni as Juan Egea's strike was enough for CD Migjorn to win 1-0 away to Atletic Ciutadella.
CD Menorca bounced back from their surprise defeat to Atletico Villacarlos, striking five in the reverse. They led 3-1 at half time and then two goals in as many minutes from Bryan Puentes and Ismael Segui put gloss on the scoreline, despite Jonathan Mendez's injury time consolation.
Round 2
Round 13