Mercadal win 2019 Menorca Regional Cup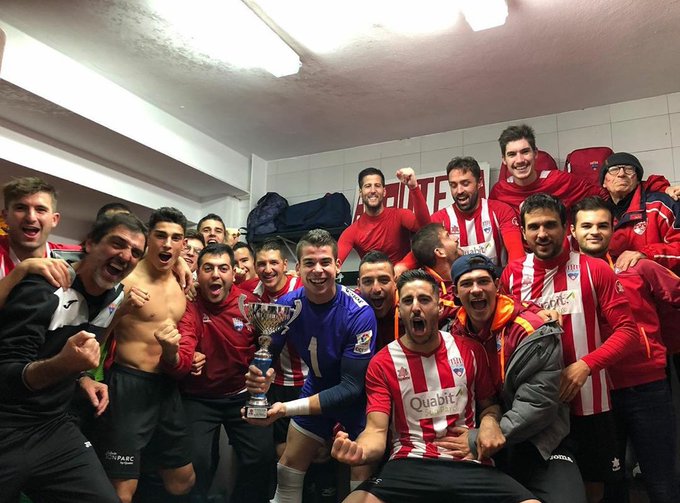 CE Mercadal beat Sporting Mahon 1-0 to win the Menorca Regional Cup.
Empieza la final pic.twitter.com/LuTGEORXpy

— CE Mercadal (@CeMercadal) November 23, 2019
Elliott's first half goal direct from a free-kick was enough to give Mercadal their first cup glory, following their relegation from the Tercera Division at the end of last season.
Gol gol gol nooo golazoooo Elliot. Merca 1 – Sporting 0. Min 25 pic.twitter.com/LD9ybduyn2

— CE Mercadal (@CeMercadal) November 23, 2019
They are favourites to win the Regional Preference Menorca and compete for promotion back up to the third division.
Around 600 fans watched the game in Alaior.
https://twitter.com/CeMercadal/status/1198299239794782208
Despite Sporting's best efforts – they had a goal disallowed through Rios – the 24th minute goal was enough for Mercadal.
https://twitter.com/CeMercadal/status/1198497853091528704