Why its time FFIB give Menorca champions automatic promotion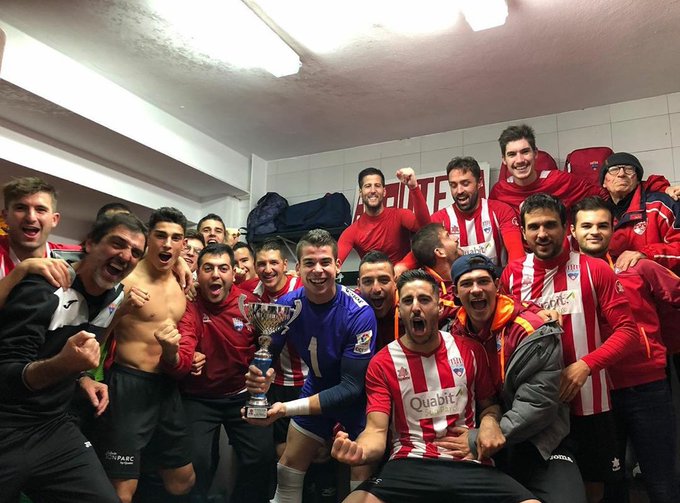 Menorca currently doesn't have a fair pathway for its clubs up the football pyramid.
In 2019/20, all 11 of its senior clubs were in the Regional Preferente Menorca, at level five of the Spanish system, meaning no representation in the national divisions.
At the end of last season, there were calls from UD Mahon to lobby the governing body, FFIB, to create an automatic promotion spot for both the champions of Menorca and Ibiza.
Currently, the respective champions have to go through a play-off system that includes six Mallorcan clubs to earn promotion to Tercera Division – where the Balearic Islands teams currently compete in Group 11.
From there, promotion can be earned, again via play-offs, to Segunda Division B – the third tier.
Mallorca is guaranteed one promotion spot to Tercera Division for their champions each season, with the teams from 2nd to 7th going up against the Menorca and Ibiza champions.
The current progress of the Balearic Islands teams is so heavily weighted against Menorca.
In 2019/20 Tercera Division, there were 16 Mallorcan clubs, three from Ibiza and one from Formentera, who come through the Regional Preferente Ibiza division.
Mallorca has a club in La Liga, following Real Mallorca's return to the top flight. They also have Atletico Baleares in Segunda Division B, who have a realistic shot at promotion to Segunda Division.
Ibiza also has two clubs in Segunda Division B, in Ibiza and Pena Deportiva, with the former too involved in the promotion play-offs.
That means a total of 24 clubs from Mallorca and Ibiza/Formentera in the national leagues, and none from Menorca.
| | | | | |
| --- | --- | --- | --- | --- |
| Level | Division | Mallorca | Ibiza | Menorca |
| 1 | La Liga | 1 | 0 | 0 |
| 2 | Segunda | 0 | 0 | 0 |
| 3 | Segunda B | 1 | 2 | 0 |
| 4 | Tercera | 16 | 4 | 0 |
| 5 | Regional | 20 | 12 | 11 |
| 6 | Regional Second | 20 | N/A | N/A |
| 7 | Regional Third | 34 | N/A | N/A |
If the Menorca champions knew they would earn promotion, it might open up more realistic long-term planning for clubs on the island. As it is, a team could dominate the Menorca competition year on year, but no go up if they can't win two two-legged ties against strong Mallorcan opposition.
It's up to Mercadal to try and gain promotion via the play-offs, though they will be forced to play one-off ties in Mallorca due to the coronavirus pandemic.
As Mercadal striker Guiem Martí told Menorca.info: "It will never be done to everyone's liking and finding the right solution is very difficult. Nor do I understand that the first in Mallorca goes up direct.
"I would like to see if they really have more level than us, I do not know, but it is a privilege that they are given and the truth is that it would be a shame if they did not give us any option to come up with the good season that we have done."
The worry is if all 11 clubs continue to play in Menorca only, that the island will be left behind – not able to provide an appropriate pathway for its homegrown players, and no ability for its clubs to grow.