Xavi Sintes suffers serious injury playing for Sevilla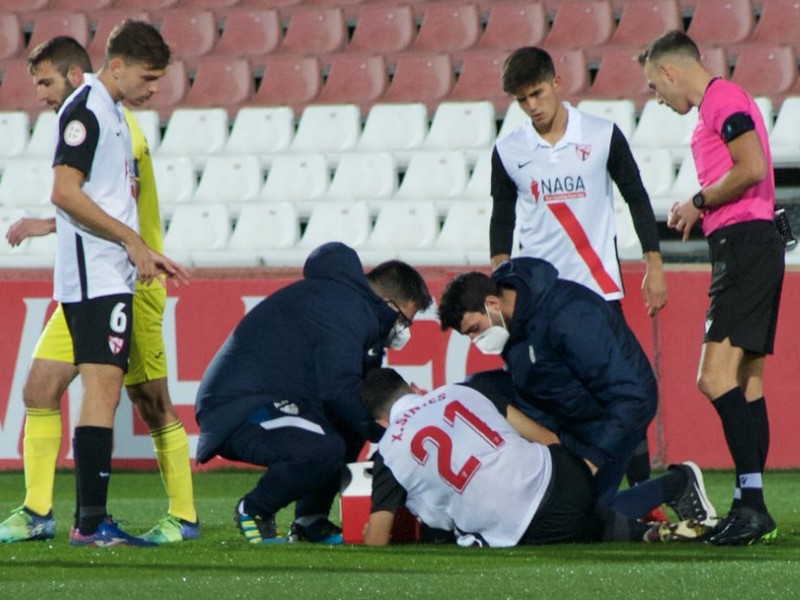 One of Menorca's finest players, young midfielder Xavi Sintes, has suffered a serious injury playing for Sevilla Atletico.
Sintes, 20, tore cruciate ligaments in his right leg during the match against Villarreal B last month and is out for the rest of the season.
https://twitter.com/info_satfem/status/1489365355189395456?ref_src=twsrc%5Etfw%7Ctwcamp%5Etweetembed%7Ctwterm%5E1489365355189395456%7Ctwgr%5E%7Ctwcon%5Es1_&ref_url=https%3A%2F%2Fmenorcaaldia.com%2F2022%2F02%2F04%2Fxavi-sintes-empieza-su-recuperacion%2F
He has undergone a successful operation and is due to begin rehabilitation imminently.
Sintes has made 19 appearances for Sevilla Atletico in the RFEF Primera Division, having joined from Real Madrid in the summer.