CD Menorca top the table at Christmas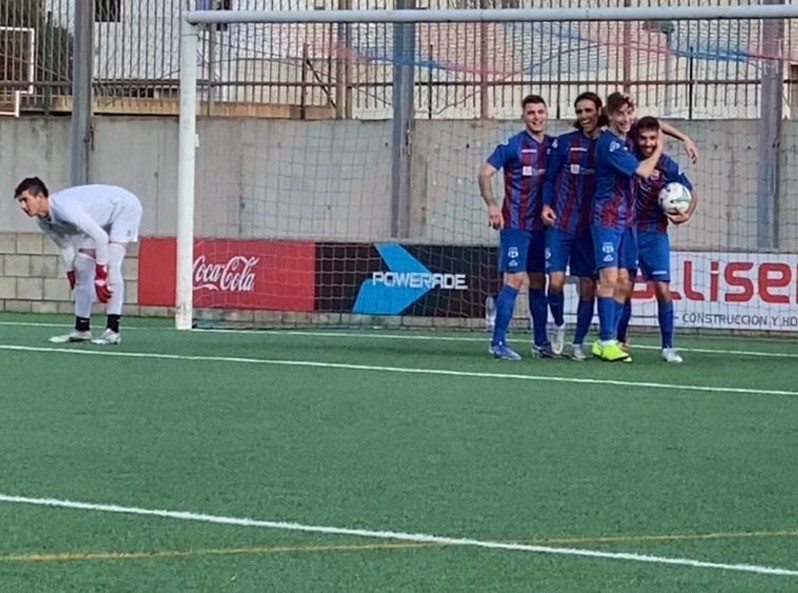 CD Menorca will spend Christmas at the top of the Regional Preference Menorca league table after a 5-1 thumping of CCE Sant Lluis.
They fell behind inside 11 minutes from the penalty spot Daniel Ramirez converting for the struggling visitors.
But Iker Echeverria, recently named in the top three players in Menorca, levelled things up on 19 minutes.
The first of Joan Coll's brace and Marc Urbina had CD Menorca 3-1 up at half time.
Coll's second and David Sanchez completed a resounding win.
With CE Alaior without a game, CD Menorca now have the most points in the division – though Alaior still retain the best points percentage in the league, which has been added to the league table in case COVID determines that not every round of fixtures can be played.
UE Sami maintained their unbeaten start to the season with a 2-1 win over Sporting Mahon.
They fought back from Sergi's early opener, with Victor equalising from the penalty spot after being allowed a retake by the referee.
Biel scored the winner shortly before the hour mark.
Though Samo have the third best percentage in the league, they are behind CD Migjorn on points in the table.
Cup winners Migjorn recorded their third league win of the campaign, with goals from Juanfran, Jona and Ruben all in the second half helping them beat Atletic Ciutadella 3-0.
Ciutadella travelled to Los Nogales with only 13 players.
Penya Ciutadella's bright start to the season is slowly disappearing in to the distance after they were held 2-2 at Atletico Villacarlos.
Villacarlos scored in the first minute through Alex Guarino, and he restored their lead shortly before half-time after Miguel's equaliser for Penya.
The Ciutadellenc's had to wait until five minutes from the end for a second equaliser, scored by Josep Triay.
UD Mahon suffered a surprise 1-0 defeat at CE Ferreries.
Carlos scored the only goal midway through the first half, and Ferreries could even afford to miss a second half penalty.
In Tercera Division, a first half red card for Sergio made it a difficult afternoon for Mercadal at home to Poblense.
His second yellow card was for dissent over a penalty shout for Mercadal that wasn't given, the latest in a string of apparent 'injustices' raised in the Menorcan press.
But despite the numerical disadvantage, Mercadal took a first half lead through Biel.
But goals from Borras and Penafort secured victory for Poblense, and means Mercadal are now eight games without a win.
While the Menorcan league takes a break until the New Year, Mercadal are in action on Boxing Day away at Soller.
In fact, they play three times before the rest of the action on Menorca resumes – hosting Sant Jordi on January 2 and Rotlet Molinar on January 6.
Matchday 5 results
Tercera Matchday 19 result
Tercera Fixtures