CE Alaior take the lead in promotion play-off chase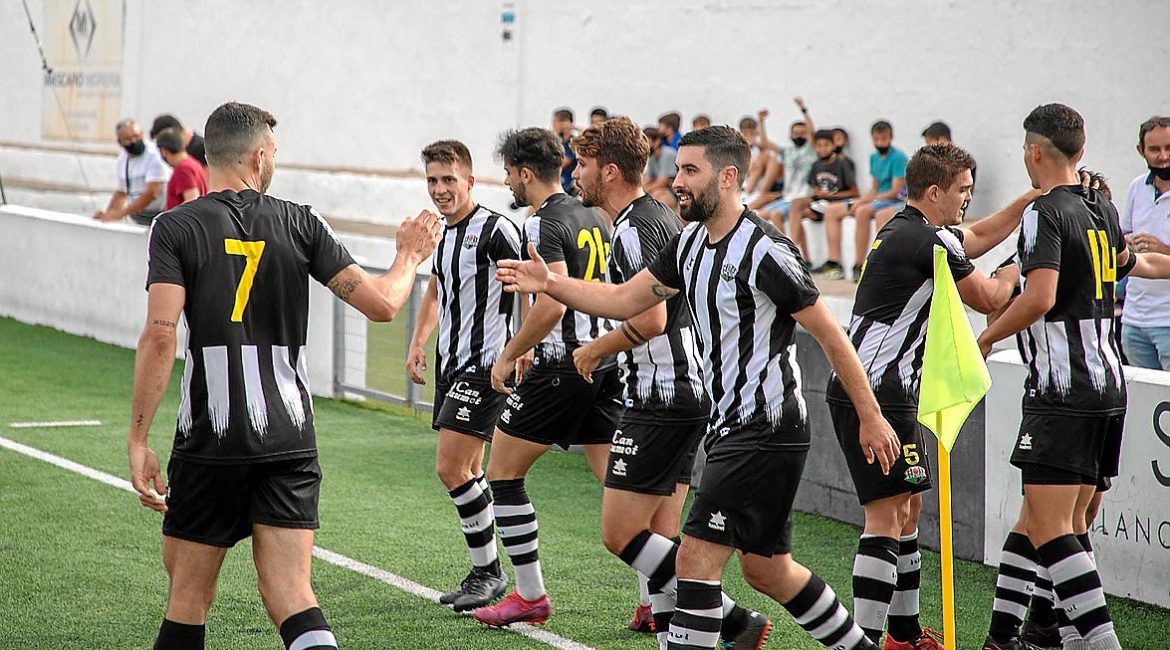 CE Alaior took the initiative in the race for the promotion play-off with a 3-0 win over rivals CD Migjorn.
It was a crucial win for the Albinegros, especially as the two sides meet again in the reverse fixture next week.
Goals from Isaac, Raul Pons and Enric lifted the hosts in to second place, two points clear of the three behind them.
UD Mahon are third, leading the three teams on 35 points, after a 4-0 win over UE Sami – the other team in that trio.
It was a statement victory for the Unionists, with goals from Marouan Bettache, David Aguilar, Jose Camacho and Yassin Achkoukar, with the two sides set to meet again this weekend.
CD Menorca remain with an outside chance of challenging for second post, thanks to a 3-0 win at home to CE Ferreries.
They are three points behind the chasing pack after an impressive second half of the season, and this latest win came with three goals in the second half, including two for Marc Urbina.
Champions Mercadal are just three games away from a perfect season, after making it 19 wins from 19 by beating CCE Sant Lluis 3-0.
All the goals came in the first half, with Guillem Martin, Ruben Carreras and Elliot Galan on the scoresheet.
Elsewhere, Atletico Villacarlos registered only their third win of the season by beating Sporting Mahon 4-2, and Penya Ciutadella got the better of city rivals Atletic 4-1.
Results (Matchday 19)
Fixtures (Matchday 20)