CE Mercadal crowned 2020/21 Menorca champions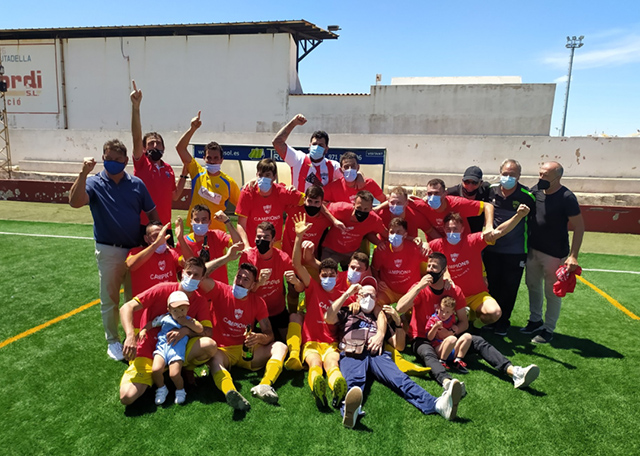 CE Mercadal are the Menorca champions for the 2020/21 season, and with it, secure a return to Tercera Division.
Pere Vadell's side have won 16 out of 16 in the league so far this season, and the title was secured thanks to CD Migjorn's defeat at home to CD Menorca at the weekend.
Six more wins would see them completely the ultimate invincibles campaign.
They were relegated from Tercera Division in 2019 and were Menorcan champions in the COVID-shortened 2019/20 campaign, before losing out in the promotion play-offs.
But with the re-structure of the Spanish football pyramid guaranteeing a promotion spot, they made light work of making sure they made a return.
READ MORE: The changes to Spanish football that will push Menorca further down the pyramid
Mercadal had previously spent 11 successive seasons in Tercera, after winning the Menorcan championship in 2008.
Unfortunately, they will be no further up the pyramid in real terms – as from the start of the 2021/22 season, the Tercera Division (the old Third Division) will become the fifth level of the pyramid, as a result of the new Primera Division RFEF slotting in as the new third tier, between the existing Segunda Division and Segunda Division B, which will be known as the Segunda Division RFEF moving forwards.
The Menorcan championship will therefore become a sixth tier regional competition.
Mercadal will play in Group 11 of the Tercera Division RFEF, which is exclusively made up of clubs from the Balearic Islands, including Alcudia, Mallorca B and CD Ibiza.