Champions elect match abandoned after officials abuse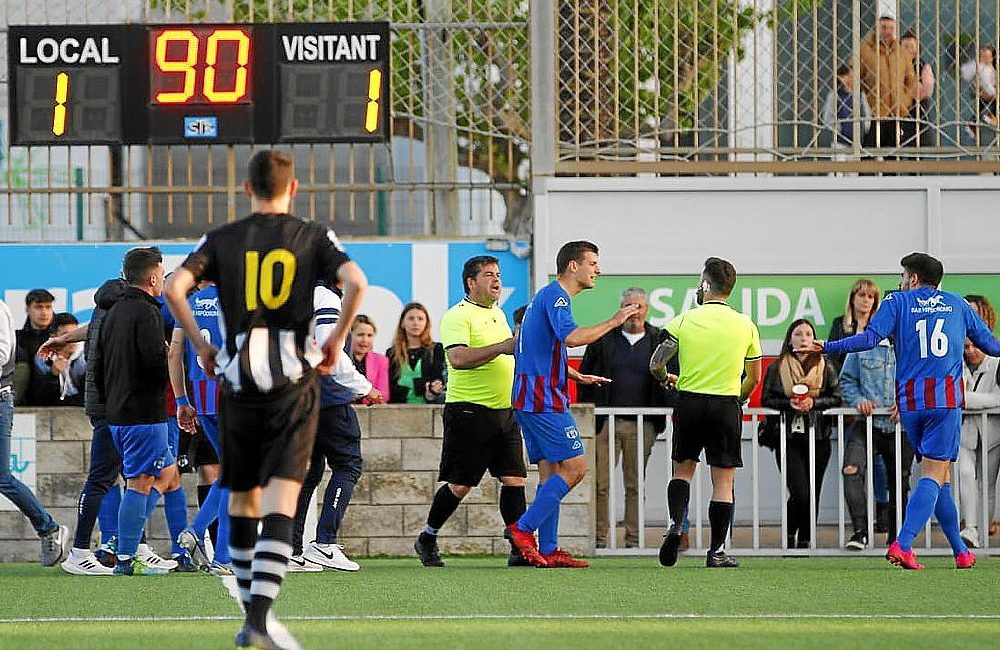 The day on which CD Menorca could have secured the league title turned sour as the game was abandoned by the referee.
CD Menorca went in to their home game with CE Alaior knowing a win would guarantee their first league title since 1986.
The game was tied at 1-1 in the 87th minute when the referee called time.
A note on the FFIB says that the assistant referee had reported being spat on, bottles thrown and received death threats allegedly by fans of CD Menorca.
Fearing for the safety of the match officials, the game was suspended.
No reference has been made to the suspension in match reports from the island, and neither club has referenced the result on their social media as yet.
There has been a lot of attention on the abuse of officials across the Balearic Islands this season, with an entire weekend of games postponed in support of officials earlier this year.
It is unclear whether the draw will stand. If it does stay as a draw, then a draw for CD Menorca next week against CD Migjorn will secure them the title.
When CD Menorca last won the league, they did so under the name of CD Isleno, which they participated under following the controversial merger fall out of the 1970s which saw their original name banned.
Elsewhere, CD Migjorn breathed life in to the battle for the top four with a 2-0 win away at nearest rivals CE Ferreries.
UD Mahon maintained third spot with a 5-0 thumping of Atletico Villacarlos, with CE Alaior in second place.
Penya Ciutadella are in sixth, some seven points behind Migjorn, despite their 4-1 home win over CCE Sant Lluis.
In the weekend's other game, Atletic Ciutadella bagged local bragging rights with a 3-0 win away at next door neighbours UE Sami.
Matchday 19 results