Menorca on Football Manager #2: A testing start to managerial life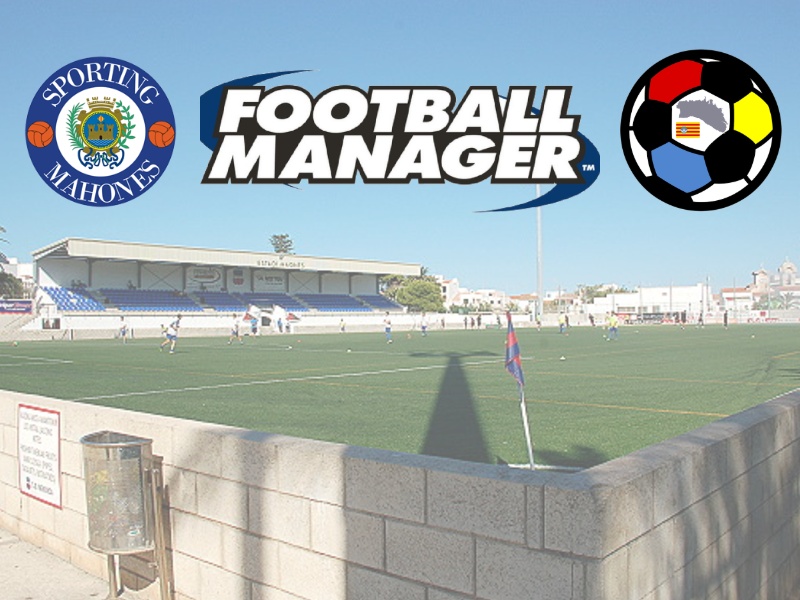 In a new feature on the site, I will be taking charge of Sporting Mahones on Football Manager 2011, providing you with weekly updates and stories from the save to see if I can realise the dream of seeing a Menorcan side in La Liga.
Previous updates: Update #1 – Pre-season 2011/12
After getting familiar with the squad and some encouraging signs in pre-season games, it was time for the proper action to start.
Summer recruitment was fairly pleasing, with some decent signings coming in to boost the squad. One problem I did have is that I naively hadn't expected the squad requirements to be as stringent as they are, which limits you to so many players over 21.
That ultimately left me with some players collecting decent wages that couldn't be registered to play, though none that would have made the first team were affected.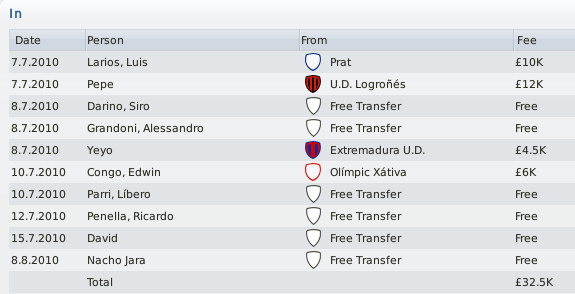 I was fairly sure that the team I had put together would do alright, how wrong I was.
This was how we lined up for the first game of the season against Badalona.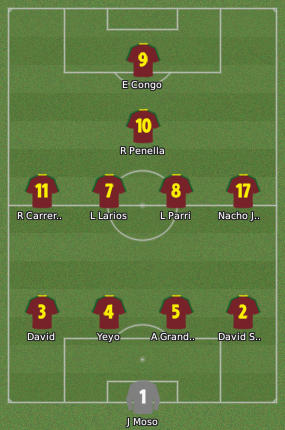 Nacho Jaro was a late signing noted in the last update, with me keen to play wingers due to the prospect of left winger Ruben Carreras. Typically, I am a defensive manager who plays a DMC behind three central midfielders, so the concept of 4-4-1-1 was quite alien, though I was still confident.
That didn't last long. A 4-0 away bashing at Badalona was followed by a similarly painful 4-0 home defeat to Teruel, and all of a sudden I was thinking what had I got myself in to.
A few tweaks to the system saw a 1-0 win at Castellon, which gave some hope, but we managed just three wins in the first 12 games to leave us languishing in the relegation places.

Not a great start to chasing the dream.
The fans weren't happy with Pepe, who had been one of my key signings, and another signing, Siro Darino, was spending more time on the sidelines than on the pitch.
Something needed to change, and as it was, it was a tweak in formation to 4-5-1, pushing the two wingers up and introducing a defensive midfielder, which would eventually end up being Yeyo, who had started the season at centre half.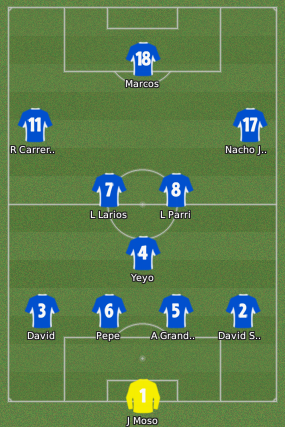 This led to an eight-match unbeaten run that steadied the ship and proved there was at least some hope for this save and my summer recruitment.

Five wins and three draws offered a great return in points, and took us out of the bottom five, though it was very tight.
We had at least proved we could be tough to beat, and with the expectation to avoid relegation firmly in my mind, that became the priority for the rest of the season.
This weekly blog series will follow my dream of getting a Menorcan club in La Liga on FM11. Stick with it, it may take a while. Please do leave comments and ask any questions!