Menorcan makes La Liga bench as controversy hits Ferreries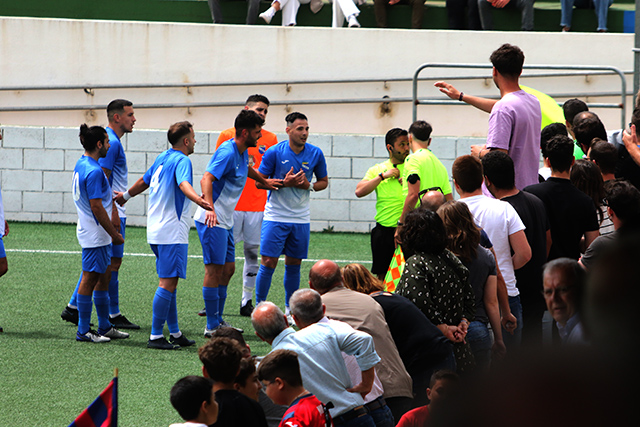 Menorcan prospect Xavi Sintes was named on the bench for Sevilla's La Liga match against Girona on Monday night.
Sintes, now 21, moved to Sevilla from Real Madrid last summer and has been playing for their second team. He was an unused substitute at the Ramon Sanchez-Pizjuan Stadium, as Sevilla were beaten 2-0.
The Sevilla team contained some familiar names to English supporters, with Bryan Gil on-loan from Tottenham featuring. Erik Lamela (Spurs), Pape Gueye (Watford) and Suso (Liverpool) also played, as did Croatia international Ivan Rakitic.
Sintes has made 26 appearances for Sevilla Atletico in RFEF Segunda this season, the fourth tier of Spanish football.
Back on the island, CE Ferreries slipped to a second successive loss in their promotion play-offs.
There was some controversy in their 3-1 defeat to Arenal, after they were awarded a second half penalty for handball. Trailing 1-0 at the time, the referee also sent off the offending player before reversing his decision after speaking to his linesman.
Local press reported the reversal came to the 'astonishment' of the Ferreries fans. They did equalise after that, but conceded two late goals to fall to a defeat.
They were previously beaten 2-1 by Algaida, having opened up the play-off series with a 1-0 win over the much-fancied Cardassar.
CE Ferreries will play nine games in the play-offs. They have three points from three games so far.
No side has won all three games, with only Algaida and Arenal winning two out of three, perhaps reflecting how tightly fought the play-off phase will be.
Although Ferreries currently sit ninth out of 10, a few wins in a row could soon propel them in to contention for finishing top, and earning a spot in Tercera Division alongside CE Mercadal and CE Alaior.
They are away from the island this weekend, as they travel to face Inter Ibiza.