The historic table of Menorcan clubs in the third tier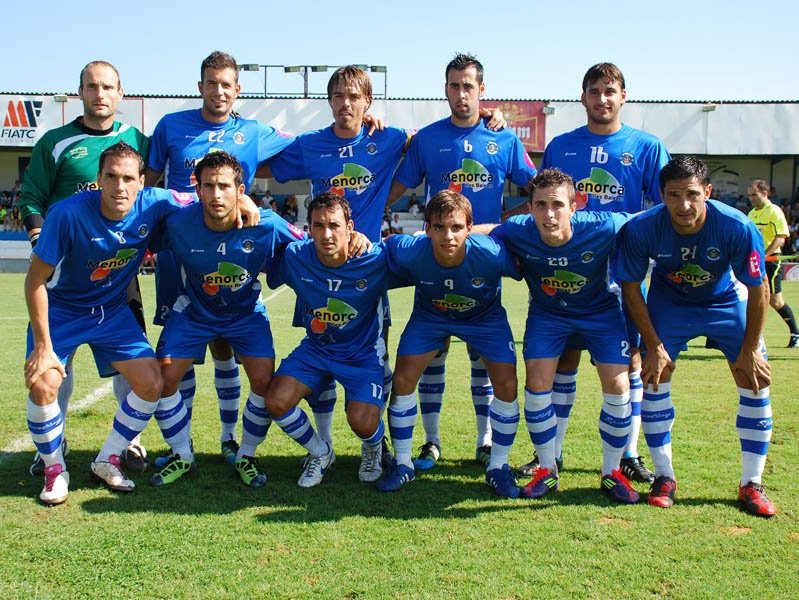 The highest level in the Spanish football pyramid that a Menorcan side has ever reached is the third tier.
The Tercera Division was the third tier from 1929 to 1977, before the introduction of Segunda Division B demoted it to the fourth tier.
So far, only Sporting Mahones have made it to Segunda Division B – which itself will become the fourth tier from next season due to the introduction of the new Primera Division.
The Regional Preferente Menorca currently sits at tier five but will go down to six next season – meaning every club on the island requires three promotions to reach the third tier and emulate the success of the past.
Eight clubs have achieved this feat – and thanks to the excellent Clasificacion Historica on Twitter, we can tell you just who has been the most successful.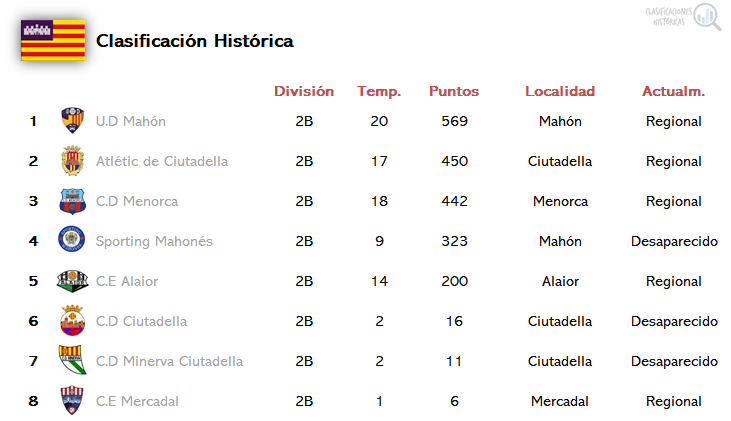 *All clubs, other than Sporting Mahones, played in the third tier when it was called Tercera Division
UD Mahon have spent the most seasons and earned the most points, and their record will more than likely remain in tact forever.
For context, as of last weekend, UD Mahon sat 220th in the all-time league table for the top tiers of Spanish football.
Atletic Ciutadella could make a claim for technically having more seasons, as CD Ciudadela and CD Minerva both managed two seasons each (albeit the same two) before merging to create Atletic Ciutadella in 1956.
CD Menorca had the longest unbroken run in the third tier, spending 17 years between 1954 and 1971 before a re-structuring saw them demoted to the regional leagues.
Both UD Mahon (6 times – 1954/55, 1955/56, 1962/63, 1965/66, 1966/67 and 1967/68) and CD Menorca (3 times 1961/62, 1963/64, 1964/65) have taken part in promotion play-offs to reach the second tier, though of course sadly didn't make it.
Menorca seasons in the third tier:
CE Alaior – 1954-1968
Atletic Ciutadella – 1956-1968, 1969-70, 1971-75
CD Ciudadela – 1954-56
CD Minerva Ciudadela – 1954-56
CD Menorca – 1954-1971
CE Mercadal – 1954/55
Sporting Mahones – 1987-1993, 2009-2011
UD Mahon – 1951-54, 1956-61, 1962-70, 1973-74