Ciutadella club sits top in Menorca as we enter 2023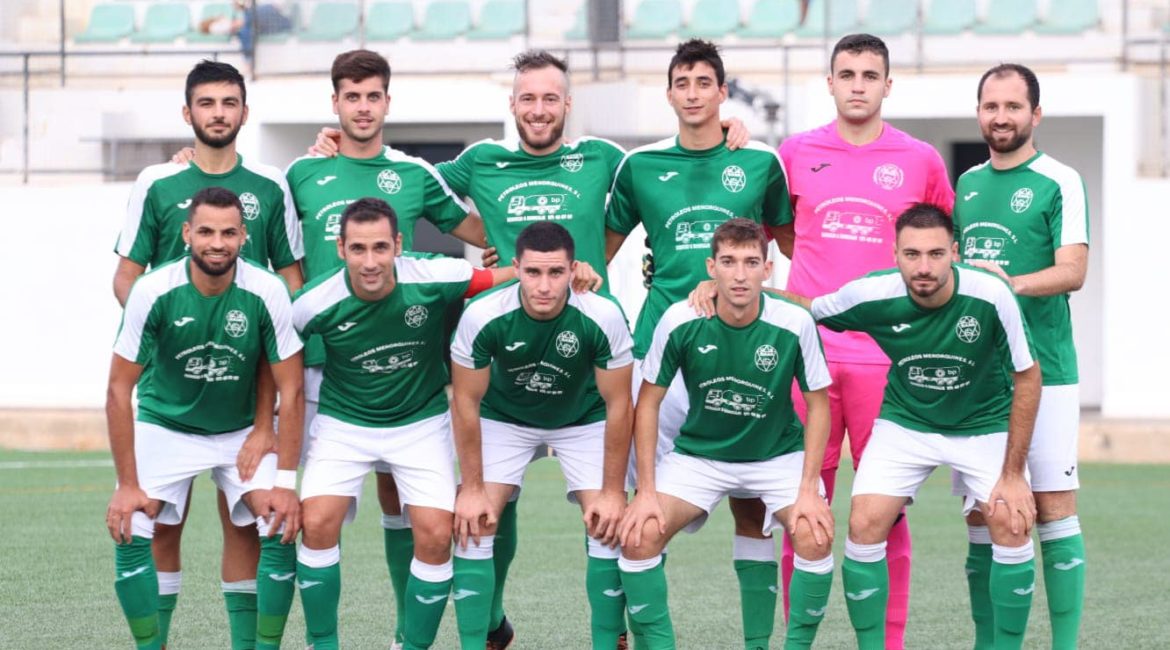 The season started with the shock withdrawal of a club from Ciutadella, but as we enter 2023, a different Ciutadella club is top of the pile.
UE Sami are top of the Regional Preferente Menorca after 11 rounds, providing some welcome respite for the city's clubs, who have struggled in recent years.
Some were already questioning just how the three clubs – Sami, Atletic Ciutadella and Penya Ciutadella – would be able to compete when they are fighting for the same players when the shock announcement came that Penya would be withdrawing.
Their well appointed Son Marcal ground, featured on this website's very social media header, is a loss to the senior league and hopefully they'll be back next season.
On the pitch though, Sami have won seven and drawn three of their 11 games so far, sharing the same record as CE Ferreries but sitting top of the table on goal difference.
Highlights have included a 3-0 derby win over Atletic, a 7-1 thrashing of newboys 7-1 and a 1-0 win away at CD Menorca. The only blot on their copybook was a 4-3 defeat against UD Mahon.
Ferreries' only defeat was also against UD Mahon, losing 3-0 at home, but they have registered an impressive four wins out of five on the road, notably 2-1 at CE Alaior.
Sami have never played in Tercera Division and have largely been a mid-table Menorcan club, albeit a tough one to beat. They finished second in both 2014/15 and 2016/17. Ferreries last played in Tercera in 2011/12, the end of a run of three seasons in the national competition.
But perhaps interestingly, is Sami's form has waned in December – their defeat to UD Mahon, plus two of their three draws -one against Ferreries and neighbours Atletic Ciutadella – have been this month too.
They have a good run of games coming up in the New Year – at home to basement boys Sant Lluis, away at newboys Norteno, a test at home to Migjorn and then a trip to Atletico Villacarlos.
The first trophy of the season was picked up by CD Migjorn, who will hope to defend their Menorca Cup title at the end of the season. Usually, the cup precedes the league, but the format has been changed this season due to the new promotion play-offs format. That meant the first trophy of the year was the Menorca Super Cup, which Migjorn won by beating league champions CD Menorca.
Migjorn sit third in the league, four points off the front runners with a game in hand.
CE Alaior have a point more than Migjorn, but it appears that the league table is still being worked out via the points percentage system that was enforced during COVID. With the odd number of teams in the division meaning some clubs always have a game less, the percentage column perhaps gives the most accurate judgement of where clubs are at.
UD Mahon are the highest of the Mahon clubs, sitting with six wins and a draw from their games, but champions CD Menorca have surprisingly struggled, winning five and losing six. However, they will point to their post-Christmas form last season as a sign that they've still got it in them.
Finishing top carries more significance than ever before this season. Not only are you crowned champions, but it also puts you straight in to a promotion play-off with the champions of Ibiza and Mallorca, with two promotion spots up for grabs.
The teams finishing second to fifth in Menorca will also qualify for the promotion play-offs – so finishing in the top five is key.
Above CD Menorca are Atletico Villacarlos, who sit in sixth place with six wins and a draw. Sporting Mahon will also count themselves in contention as they continue their re-build as a club.
But the bottom three are well off the pace – some 14 points behind the top five. CCE Sant Lluis have slumped in recent years having been title contenders not so long ago, and have won just once, losing 10, conceding 33 goals in the process.
Newboys Norteno have conceded 41 goals, scoring just seven, registering a win over Atletic Ciutadella and a draw against Villacarlos. They have really struggled on the road though, shipping nine at UD Mahon, seven at UE Sami and five at CE Alaior, as well as losing 5-0 at home to CD Migjorn.
Atletic Ciutadella have managed to score just four goals in their 11 goals so far – yet have still managed to get five points and sit third bottom. They are yet to score away from home.
Matchday 12 results (December 17/18)
League Table
Matchday 13 fixtures (January 7/8)