Menorca on Football Manager #3: We survived the season, at least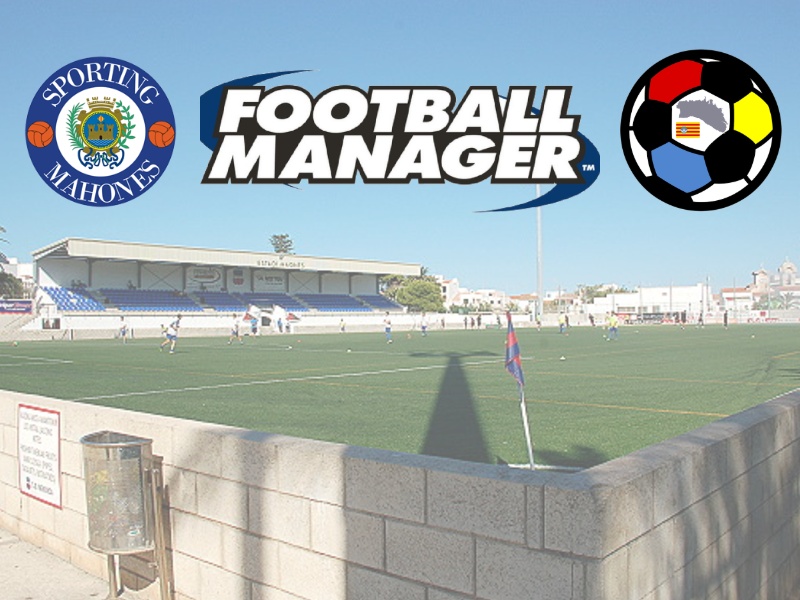 In a new feature on the site, I will be taking charge of Sporting Mahones on Football Manager 2011, providing you with weekly updates and stories from the save to see if I can realise the dream of seeing a Menorcan side in La Liga.
Previous updates: Update #2 – First half of season 2010/11, Update #1 – Pre-season 2010/11
You left us at the end of an eight-match unbeaten run that had taken us in to January 2011 and out of the bottom five.
A 1-0 away defeat against Teruel ended that run, and that started a run of just one win in seven, which threatened to suck us back in to the relegation battle. In fairness, four of the other six games were draws, which at least kept us ticking over.
Four wins in five over Benidorm, Orihuela, Gramenet and Sant Andreu basically secured survival, and it was then just a case of playing out the season.
There was this embarrassment at Denia though…

…which ended any faint hopes of the most unlikely push for the play-offs.
Given the first half of the season, which you can read about in the second update in this series, to finish mid-table was about the best we could hope for.
Here were the final standings for 2010/11 (in real life, Sporting Mahones had finished 15th).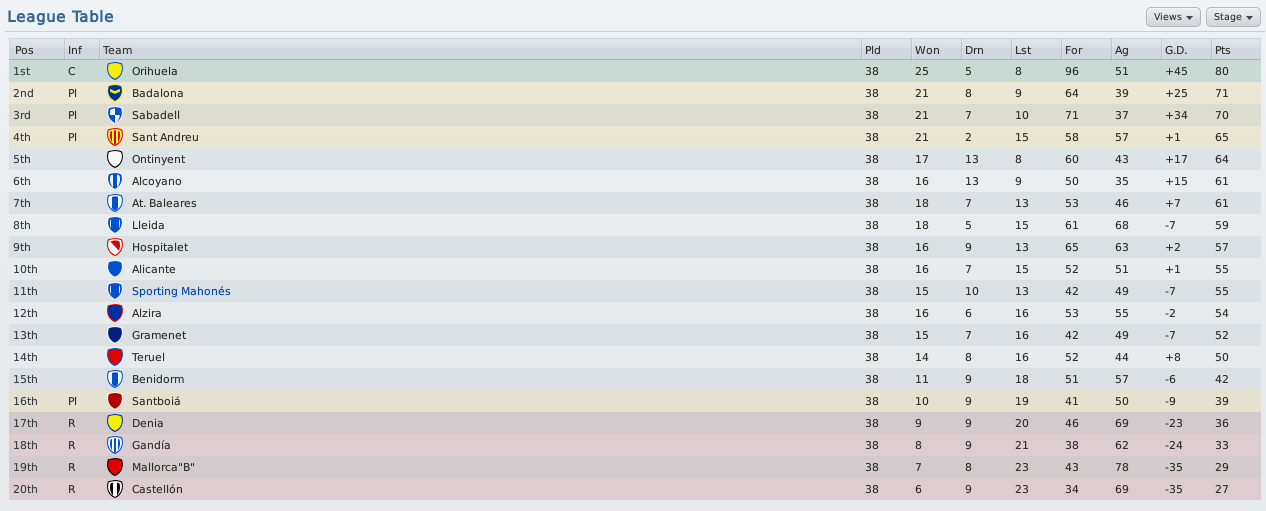 Recruitment had already started post haste, and we made some moves in to the Bosman market to strengthen the squad. More of that in the next update.
Here's how this season's squad finished: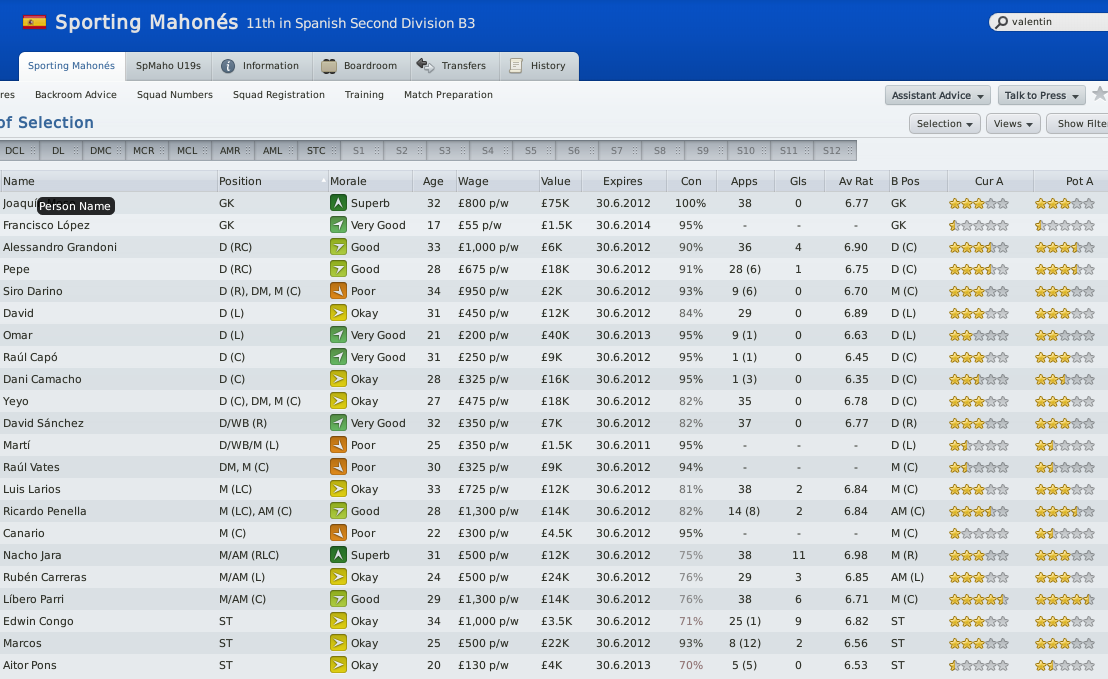 Clearly goals were an issue, with main striker Edwin Congo only scoring nine. Nacho Jaro, a late signing on a free, ended up as top scorer from the right wing with 11.
Here were the club records from the season, including the average attendance (I have no idea how realistic this is compared to real life):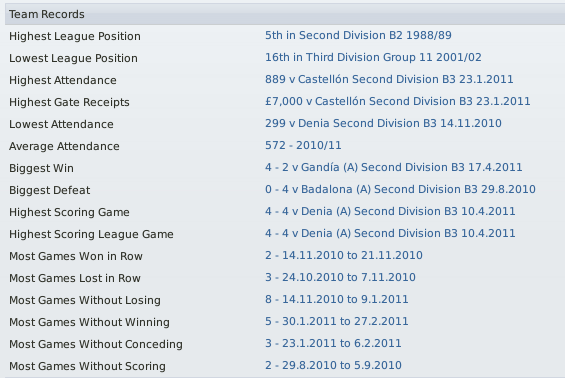 Here was the summary of the season, splashing out on transfer fees was maybe my worst move at the start of the campaign, though when you have money on off, generally you spend it. Plus it was hard enough to recruit as it was.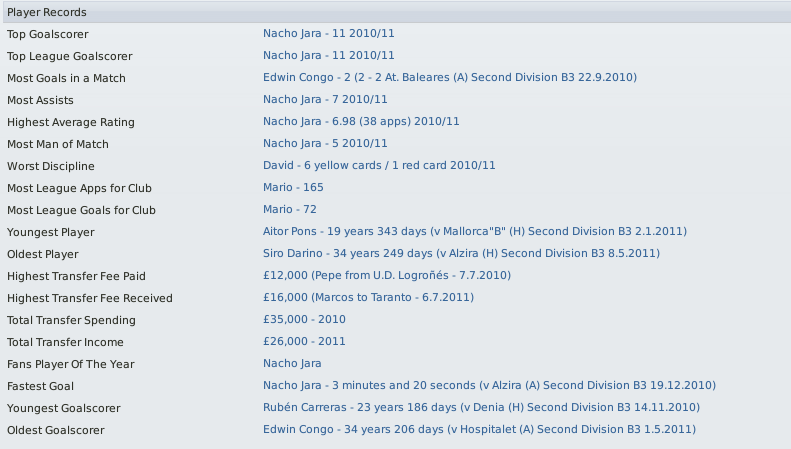 Nacho Jara proving to be an astute signing. We did at least recoup some transfer fees the other way.
I won't do this for every season, but thought you may be interested in what happened in La Liga (will we ever make it there? Who knows).

Having got to know the squad well during this season, summer was to be a critical junction. In real life, Mahones would go bust in the 2011/12 season, so the finances were well on my mind.
Adding quality to the squad without pushing the club to the brink again would be a real challenge.
This weekly blog series will follow my dream of getting a Menorcan club in La Liga on FM11. Stick with it, it may take a while. Please do leave comments and ask any questions!