Blog: Hitting 100 posts on the site & a little update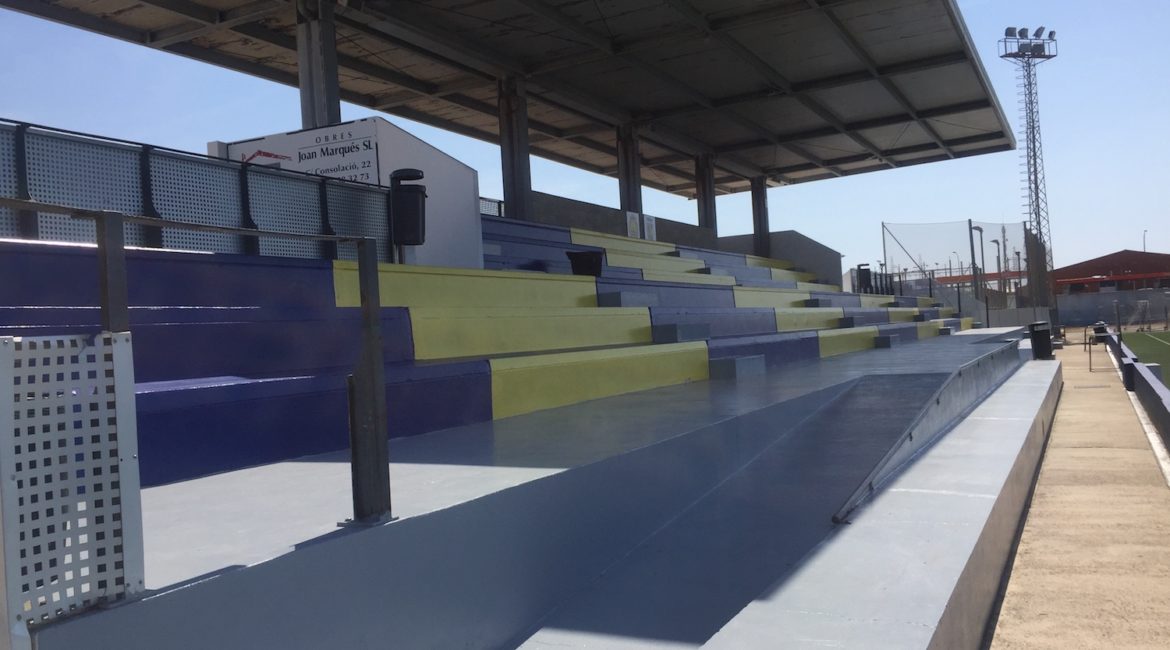 It's hard to believe it's been three months since I last provided one of these general, more personal updates on Menorca Football.
The 100th post
The 100th post on the site was published recently – this one about the Menorca league season resuming – which comes almost two years since I started the site.
The whole idea was prompted by a discussion with a journalist colleague about options for a Football Manager save, and I wanted to take Sporting Mahones up the league. It prompted me to do some digging around Menorcan football on the coach to an away game at Matlock Town and inspired me to set up the website and it just developed from there.
COVID has both been a help and a hindrance – being furloughed from my day job for six months enabled me to spend more time researching and writing about Menorca; but it has of course meant I've not been able to get over to Menorca to watch a match live, or indeed meet any of the people I have connected with through doing the site.
The current season
CE Mercadal are romping away with the league title and could quite feasibly manage to win every single game. It will be a fantastic boost for the site for them to get back to Tercera Division, and fingers crossed they could be joined by a second Menorcan club via the play-offs.
That looks like being a four-way battle between CD Migjorn, CE Alaior, UE Sami and UD Mahon – I don't have any favourites per se, but it would be great for UD Mahon to get some reward for their recent title wins and they are of course in the most recognisable city on the island. As Ciutadella is my usual destination when I visit the island, it would be nice to see UE Sami make it though!
Progress should mean that the guys at "A Kick in the Balearics" might invite me on a bit more often!
In case you missed it, they had me on as a guest earlier in the year – in a normal show and then we did a Menorcan football special, dedicated to football on the island.
More than round-ups
Apologies there haven't been any in-depth features of late, and simply just round-ups and the odd news story.
I have been extremely busy with work, and also my son has been in hospital. I still have a lot of stuff half-written that I hope to bring you soon – especially looking at Sporting Mahones' past, the ill-fated Mahon merger and some famous old players.
I do too need to catch up with the Menorca on Football Manager story – which may well need to evolve in to something different!
As always, please do send me any messages – and if you're in Menorca, any reports or photos or merchandise you can course for me would be massively appreciated!
You can email me goals@menorcafootball.com, on Twitter or Instagram @MenorcaFootball