Blog: Looking ahead to the 2022/23 season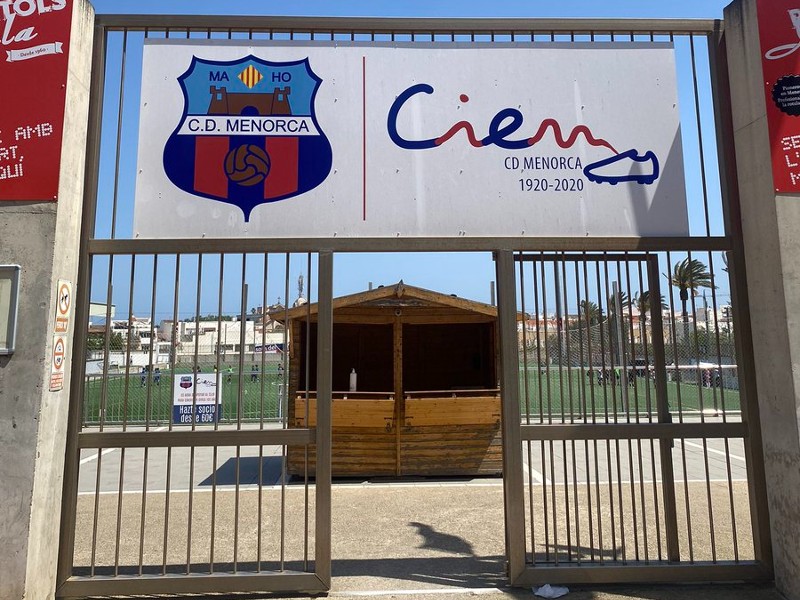 With the pandemic now hopefully behind us, it's been noticeable the increased numbers of messages I've been getting asking for fixture updates in Menorca.
The 2022/23 season will begin at the start of September, with CE Mercadal's Tercera Division campaign likely to start on the first weekend of September.
The domestic Menorca Cup competition started on the second weekend of September last season, and I see no reason that would be different this year.
There were 11 teams in the domestic competition last season, though that is rumoured to be increasing to 12 with the return of CF Norteno.
For the cup, the teams are usually split in to two groups and play every team in their group home and away, with the two group winners going through to play in the Menorca Cup final.
The 2021 Menorca Cup final was played on November 20, with CD Migjorn beating CE Alaior.
The league season then started on November 27, and was played right through until May 14. The addition of a new team would not add any more matchdays – it would just mean teams don't have any rest weeks. Of course with 11 last season, one team always had a weekend off due to the odd numbers.
Where to get shirts?
Another question I'm getting asked a lot is how to get hold of Menorca football shirts and merchandise.
Unfortunately, this is difficult unless you are able to get along to a match.
None of the clubs have online shops, and they are all community clubs (ie. not semi-professional or professional). If you're going to the island, I would recommend trying your luck at one of the grounds and hopefully there'll be someone there.
I'm hoping to maybe one day open up an avenue to sell club merchandise online, but the logistics and language barrier make that tricky.
Next time I am on the island, I may try and buy a few shirts in bulk that can then be offered for sale via this website. Another option is that I create some Menorca Football branded gear for you to rep the website when you're on holiday! I would be interested to know if there is any interest in that – clearly getting club specific gear would be preferable, but as a plan B…?
Remember too if you do manage to get to Menorca to see a game, or even just to visit a ground, please send in some photos and comments.
That's what Tommy Brooks did at the end of last season for this Fan Visit blog, and it's a belter. Check it out if you haven't already!
Which ground is best to visit?
Each to their own in my view, and also slightly unfair of me to judge as I've not been to every ground myself.
But people do ask me which ones are best to get to.
Clearly all the grounds in Menorca are pure grassroots football. Don't be expecting the Bernabeu or even the New Meadow!
Given the size of the island and the proximity of all the clubs, if you've got a car, you could get to them all!
Personally, I'd look to get to CD Menorca and UD Mahon, which are both near to each other in Mahon. I've never been myself, but Alaior and Sant Lluis look great also. I'd recommend Penya Ciutadella's ground for a quick look in Ciutadella; UE Sami and Atletic Ciutadella are basically across the road too.
If you're driving from Mahon to Ciutadella, then you'll basically have to drive past Ferreries, Alaior and Mercadal on the way through without much of a detour.
Don't forget to check out the Clubs page on the website for a map and pin of each ground.
Ideas
Always keen to get feedback and ideas from what you'd like to see from the site. It's been going a few years now, and so I might look at refreshing the design and layout to make it easier to find things. Any suggestions or recommendations welcomed!
You can leave a comment on any story on the site, or email me at goals@menorcafootball.com