Editor's blog: Website updates, research & Mahon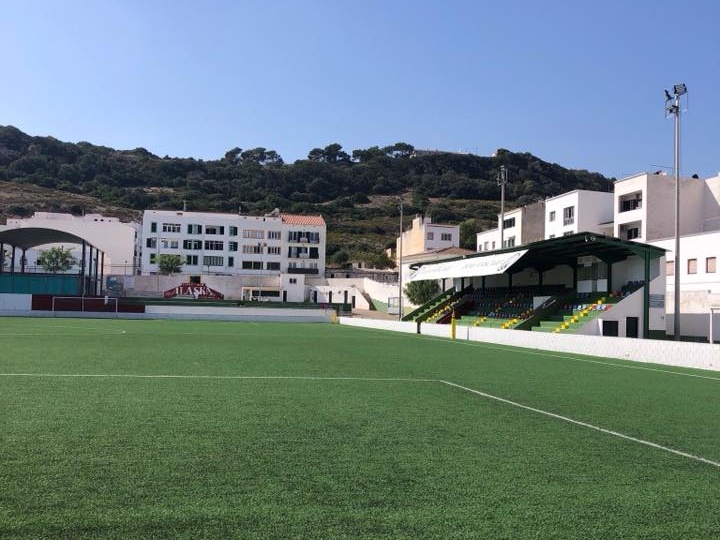 It struck me recently that other than the about page on this site, I haven't really done any blog-style updates.
So moving forward, once every month or so, I'll update on any website changes, contacts made or progress with Menorca Football.
Recent updates:
Added league tables for Regional Preferente Menorca back to 2007/08
Added map of clubs to Clubs page
Atletico Villacarlos page now added, and their logo added to homepage
All results added for 2019/20 season, and changed the score separator from / to –
Being furloughed from my main job as a rugby league journalist has enabled me to spend a bit more time on other things – including researching Menorca's football history.
That has resulted in a few articles recently:
As well as writing articles, I also want to do some work on the Clubs pages – basic club info such as their home ground, kit etc; an English-written club history; a list of seasons with positions; list of fixtures/results. There are some technical obstacles for this at present.
It would be great to get some feedback on what content people would like to see – both in terms of articles and in the general sections of the site.
Feedback
Thanks to everyone who has sent tweets, comments and emails to me regarding the website over the last few months, they really do help a great deal.
https://twitter.com/MenorcaFootball/status/1267815081460416513
"I'd like to know more about the cultural history of these clubs. Especially the three Mahon sides. That's a lot of clubs for a small-ish city."
I've been doing a lot of reading up on the history of CD Menorca and UD Mahon, as well as the ill-fated merger to create Sporting Mahones in the 1970s. An article on this will be available soon.
Had a few emails too from people wanting to get their hands on kits from Menorca too – notably CE Mercadal and CD Menorca. I have been in contact with CD Menorca, and I am hoping they might send me a shirt soon.
A shout out to CCE Sant Lluis, who are by far the most communicative club on the island. Been speaking to them via social media and email. They will definitely be at the top of my list for visiting next time I visit the island. I was scheduled to go out this month, but clearly that's now been cancelled.
https://twitter.com/MenorcaFootball/status/1272904258401251329
Good luck to Charlie McDonnell, an English semi-professional footballer from levels 9-10 of the football pyramid, who is linking up with UD Mahon for pre-season training later this summer.
I recently joined the Love Menorca Facebook group (the photo at the top of this article was posted on there by David Mason), and it was good to see some football discussion on there, as well as some pictures from football fans that have been over there and visited grounds.
If you've been to Menorca and have a football photo or tale to tell, please do let me know. Any ideas, feedback or comments can be left here or by emailing goals@menorcafootball.com