Menorca on Football Manager #4: Battling financial uncertainty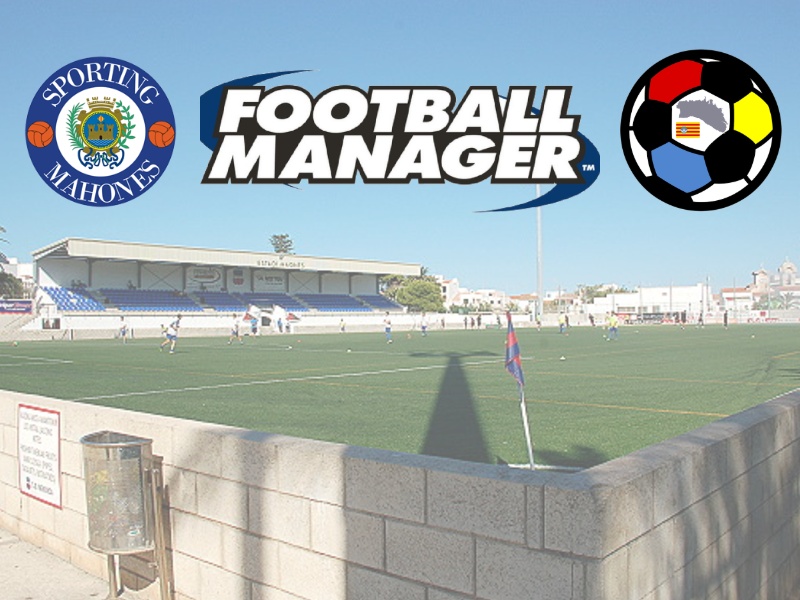 In a new feature on the site, I will be taking charge of Sporting Mahones on Football Manager 2011, providing you with weekly updates and stories from the save to see if I can realise the dream of seeing a Menorcan side in La Liga.
Previous updates: Update #3 – We survived the season, at least, Update #2 – First half of season 2010/11, Update #1 – Pre-season 2010/11
If the first season had been about getting familiar with the league and the squad, the second season was about stability.
There was a big warning to the financial state of the club at the start of the summer – remember, 2011/12 would be the year that Sporting Mahones would go out of business in real life.

The main focus turned to trimming the wage bill. We probably carried too many players in the previous season, taking up valuable wage bill when they weren't really contributing on the pitch.
Fortunately, moving players on didn't seem to be a big issue, with plenty of suitors. One of the benefits of the Spanish pyramid is that you've got 80 odd other clubs at the same level.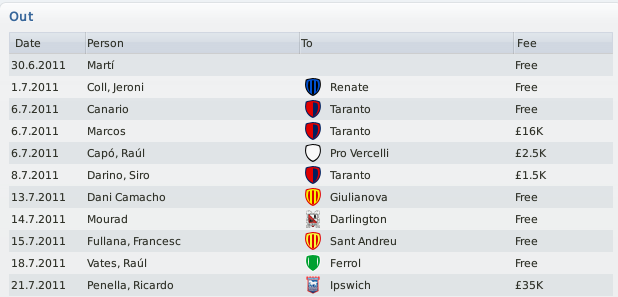 The transfer fees received were largely redundant – those players would have gone either way. Siro Darino was a high earner that hadn't really done much. The likes of Mourad and Raul Vates were moved on for free to simply remove them from the wage bill.
The biggest decision was Ricardo Penella. He wasn't initially on the list of players I wanted to sell, but having weighed up our options, looked at his value, it became a case of I could get by without him. Off he went to Ipswich for £35k, which actually becomes a significant transfer fee.
We faced a battle to keep our best player – Libero Parri. He was attracting attention from all over, particularly in Spain and Italy.

Despite the financial issues, I was determined to keep Parri – knowing that as well as balancing the books, you need to keep your best players to compete.
Two players were brought in, both on Bosman deals which had been sorted long before the summer – both strikers in Danny Hoesen and Raul Salas, as I sought to add more goals to the side. Perhaps in hindsight of the wage bill issues, perhaps Salas wouldn't have been signed, but so be it.

Something I perhaps neglected in season one was the loan market, and I didn't make that mistake a second time. Isaac Cuenca, a talented AMRC, and Ivan Balliu, a versatile player could cover across defence and midfield, were brought in from Barcelona. Centre half Ramon joined from Mallorca, all on loan.
Even Barcelona legend Xavi was impressed by our recruitment.

And so to the season. Having got the wage bill under budget, I was happy with my team.
Sadly, I wasn't happy with the results. Two wins and two draws from the first five wasn't bad, and it seemed that a 5-0 home win over Merida pointed in us going in the right direction.
But two defeats and two draws from the next four left us languishing in the lower reaches of the table once again.

Can we find a way of moving up the table without breaking the wage budget? Are we destined to be battling out in mid-table while preserving the financial security of the club?
Find out next time.
This weekly blog series will follow my dream of getting a Menorcan club in La Liga on FM11. Stick with it, it may take a while. Please do leave comments and ask any questions!