Top scorer leaves champions as strikers are on the move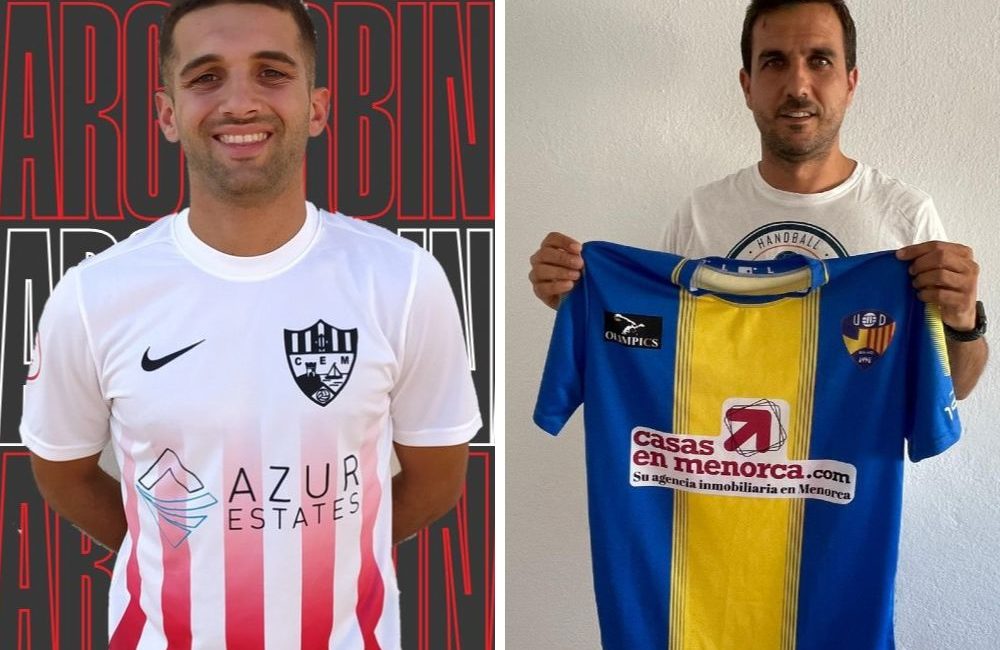 The top scorer in the 2021/22 Regional Preferente Menorca, Marc Urbina has left champions CD Menorca to join CE Mercadal.
Urbina, 27, scored 19 goals in as many games for Menorca as they secured their first league title in more than 30 years.
But after they missed out on promotion through the play-offs, he has decided to make the jump up to Tercera Division with Mercadal.
He previously played for Mercadal more than four seasons ago.
Urbina said: "I am 27 years old and if I don't try to return to the 3rd RFEF now, I don't know when the opportunity will arise again, if there is another. At first I was hesitant, but then I thought about it. Both the club and the people around me told me: if it's not now, I don't know when it's going to be."
https://twitter.com/CeMercadal/status/1546934990893731844
His departure is a blow for CD Menorca, but they have already confirmed their squad for the new season.
A total of 19 players have agreed to stay, with only Urbina and Iker Echevarria (emigrating to Australia) departing.
They have signed Toni Vinent from CCE Sant Lluis, while they await on the future of youngsters Xavi Segui, David Sanchez Newport and Carlos Mata, who are due to leave the island for their studies.
Returning to Menorca is striker Ramon Huescar, who has re-joined CE Alaior.
Huescar was the second top scorer in Menorca in 2020/21, scoring 16 goals in 14 games for Alaior before departing for Mallorcan club Felanitx last summer.
The top scorer that season was Mercadal's Guillem Marti, who has returned to Regional Preferente Menorca with UD Mahon.
Marti plundered 30 goals in 21 games in Mercadal's invincible championship-winning season, and remained with them in Tercera Division last campaign.
The vastly experienced striker, now 37, has previously played in the third tier of Spanish football and even in the Europa League.
Meanwhile, in the professional game, striker Sergi Enrich has moved to Real Oviedo, making the switch from Segunda Division rivals Ponferradina.
https://twitter.com/RealOviedo/status/1548995307777794049
Enrich, 32, had spent many years in La Liga with Eibar before leaving last summer.
He needs 10 goals to reach 100 for his professional career, and will surely aim to do that with Oviedo this year.
Elsewhere, highly-rated young Menorcan defender Victor Barber has moved from Real Mallorca's youth side in the search for senior football.
Barber is a left-footed centre-back has linked up with Atletico Baleares and will be sent to play for their subsidiary side CE Santanyi, in the RFEF Tercera Division (fifth tier).
There he will go up against Menorcan club CE Mercadal, who maintained their spot in Group 11 last season.
Another young Menorcan to play in the Tercera Division next season is Josep Cardona, who has moved to Manacor from San Francisco youth.