Xavi Sintes: The Menorquin at Real Madrid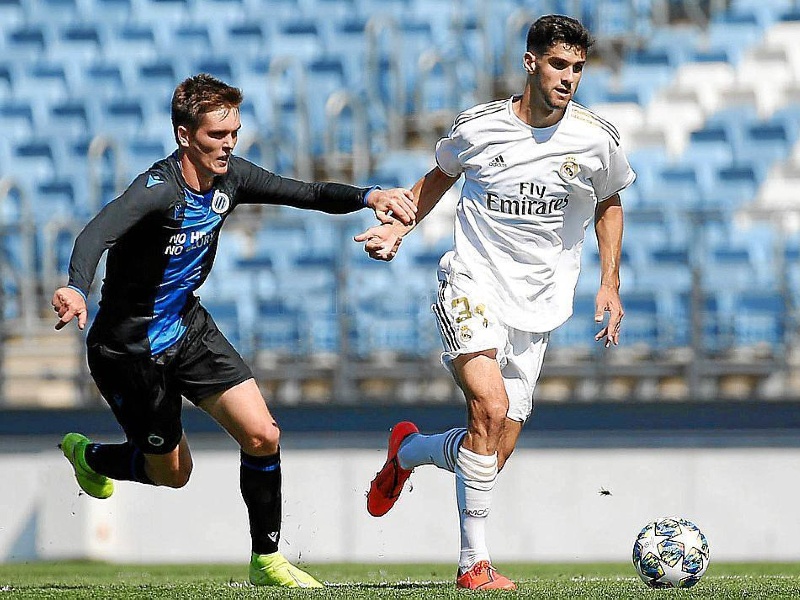 There's a young player from Menorca currently on the books at one of the greatest clubs in the world, Real Madrid.
Mahon-born midfielder Xavi Sintes, 18, plays for Real Madrid's Under 19s and has represented Spain at various age levels, making his debut for the Under 19s back in October.
He moved to the Real academy last summer, part of a €1m deal with Real Mallorca to sign Sintes and team-mate Pablo Ramon. The pair aren't the first to make that move, with current Spain international and Real Madrid star Marco Asensio signing from Mallorca back in 2014.
Over the winter period, Sintes was called up by Zinedine Zidane to train with the Real Madrid first team.
Sintes started playing in Menorca for CCE Sant Lluis at the age of just four years old, staying there until moving to UD Mahon in 2013/14. A move to Atletico Villacarlos followed and in 2016, he was spotted and signed by the Real Mallorca academy.
He is training at UD Mahon's San Carlos home in June, and was paid a visit by the club's Cadet team.
Translation: "This Monday has been a special and reunion day.
"For shows, this photo of the cadet team in which it is their second home, San Carlos, and where they have matched Real Madrid's menorquin player Xavi Sintes who is training in our facilities preparing for next season.
"The New Normality we don't know if it will be new and if it will be normal but what we are clear is that we are a club that lives to see its players smile, to see them happy, and this Monday we have made it, it was worth it."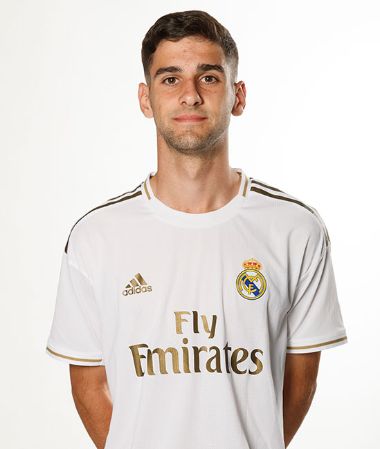 The Real Madrid official club website describes Sintes as "A central midfielder reference point for the team with great defensive abilities, a superb ball winner. He's always well-placed and aware of his teammates when they need him. He brings the ball out nicely."
He made his Youth Champions League debut in September, playing in Real Madrid's 2-1 win over Paris St-Germain.
Their group also included Belgian side Club Brugge and Turkish outfit Galatasaray. He went on to play the full 90 minutes in five games in the group stage, recording three wins, a draw and a defeat – although he picked up four yellow cards in the process.
Domestically, Real Madrid's 'Juvenil A' side were crowned champions of the Division of Honor Group V following the premature end to the season due to the coronavirus pandemic.
You can view a video of Sintes in action below:
Clearly there is significant potential for Sintes to forge a career as a high-level professional, whether that be with Real Madrid or otherwise.
His height, he stands at 1.89m tall, is seen as a big positive in his defensive midfield role, and that could see him maybe forge a career as a centre-back for ball-playing Spanish teams. He has been compared to Real Madrid's Brazilian defensive midfielder Casemiro, for his dedication to breaking up the play, calmness on the ball and protecting the back four.
And of course, being part of the Real Madrid squad means he is on Football Manager 2020. Will he turn in to a star?