Blog: Making waves, looking back at Sporting Mahones & iconic kits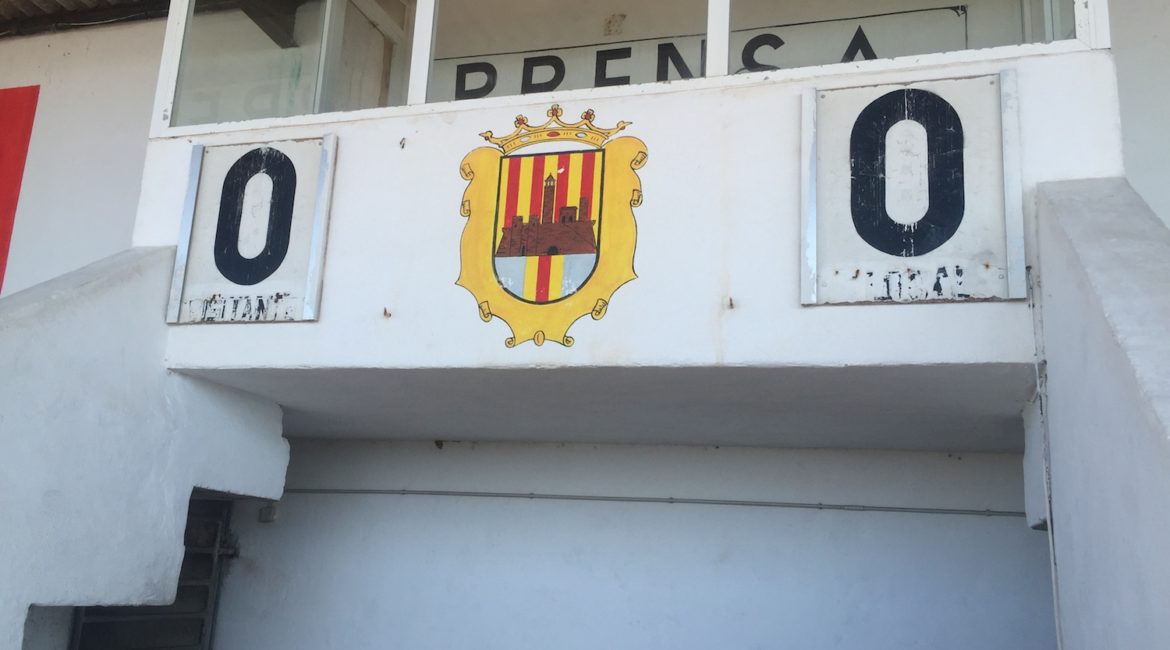 As promised, every once in a while I provide a more personal update relating to Menorca Football and what's been happening behind the scenes.
Since the last update, I have launched a new email subscription service – which basically sends you an email whenever there is a new article on the site. Click here to sign-up or for more details.
Featuring on other sites
I spend hours per week researching Menorcan football, both now and in the past, and there are many articles as yet unwritten where I hope to share this in a presentable manner.
Last week, an approach from The 94th Minute blog enabled me to get some further research done with a purpose. Check out the post here.
It covers Menorca's greatest ever player, cult heroes, up and coming young players and some general thoughts on football on the island.
My plan is to follow up on some of these in the coming weeks with more detailed articles.
Iconic shirts
One of the questions was about iconic shirts from the island – and for me, it doesn't get any better than UD Mahon.
https://twitter.com/MenorcaFootball/status/1354542939217801216
I've had quite a few messages of late from people asking how they can get shirts from teams on the island – I am chasing up a few lines with various clubs to try and sort this out.
It would be much better if we were able to travel to Menorca and get them ourselves, eh?
Sporting Mahones
Another feature on Menorcan football was published on Estadios de Espana, featuring Estadio Bintaufa, the home of the defunct Sporting Mahones and current club Sporting Mahon.
Check out this piece on @estadios_Spain about Estadi de Bintaufa, the home of the now defunct Sporting Mahones.

A development alongside it continues despite the club's demise, and the "phoenix" club Sporting Mahon plays there today.https://t.co/K0bX8GnD3t

— Menorca Football (@MenorcaFootball) January 28, 2021
Sporting Mahones are the highest profile Menorcan club of the modern era, having had two separate spells in Segunda Division B before their unfortunate demise in 2012.
The formation of Mahones is a story in itself, while they also have a lot to celebrate from their existence too.
A lot of my recent research has been on Sporting Mahones, and hopefully you'll see a few blog posts exploring this information in the coming weeks.
The current season
There has been no senior football action on the island since the beginning of January, due to Menorca being in a phase four level alert for coronavirus.
There are currently no games scheduled to be played until February 14 – it remains to be seen whether they will go ahead.
Fingers crossed there is nothing that prevents the automatic promotion to Tercera Division occurring at the end of this season.
A recent post details how the Regional Preferente Menorca will be moving from tier five to tier six next season in light of a new division being created further up the pyramid.
As ever, any comments and questions are always gratefully received – either in the comment box below or via email to goals@menorcafootball.com