Editor's blog: Politics, players & Mercadal disappointment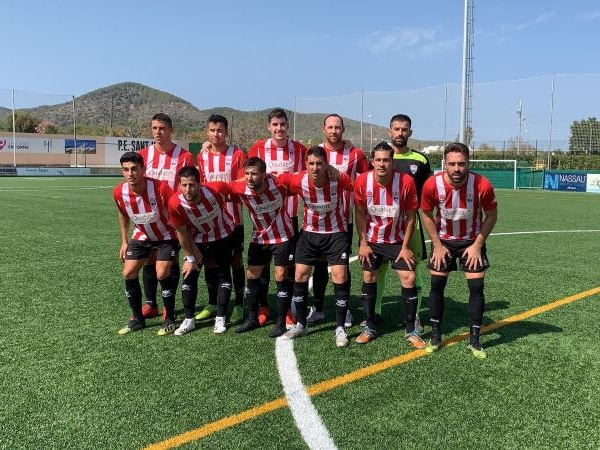 It was 158 days between football matches for me before a return to pre-season in the UK on Saturday.
Football in Menorca will be back on October 3, if the FFIB's recent announcement of a provisional start date comes to fruition, and it promises to be an interesting league campaign with 12 teams lined up to play in the Regional Preferente Menorca.
Hopefully the opportunity to travel to the island for a few games will be there soon – if I can fit it in around my work commitments covering English football!
Disappointment for Mercadal
Some of you may have watched CE Mercadal's promotion play-off game, which was broadcast live on YouTube last month. Sadly, they went down 2-1 to Porreres – read my report and watch the goals here.
It was the first time I had seen a team from the island play in full, and the standard was hard to gauge in a one-off match.
The goal Mercadal scored late on to give them some hope at the end, but it wasn't to be. pic.twitter.com/mJC7zNSXtn

— Menorca Football (@MenorcaFootball) July 19, 2020
Naturally, Mercadal will have been disappointed by the result, especially against a team that had only finished 8th in the Mallorcan championship.
Porreres would go on to lose the promotion final, meaning Genova were promoted instead, while in the other promotion group, Ibiza champions Sant Jordi secured promotion.
Mercadal also missed out on the chance to enter the Copa del Rey, losing 7-6 on penalties following a 0-0 draw against Sant Jordi a fortnight after their promotion play-off disappointment.
It once again means Menorca will be without representation in the national divisions, for a second successive season, and does raise questions about where to go for the future.
Politics
There seems to be some discontent about the state of football on Menorca currently. Its best players are being forced away from the island to play professional football, and I try to provide as much information about those players as possible – Pedro Capo recently helped CE Sabadell win promotion to Segunda Division, meaning the Mahon-born midfielder will be playing in the second tier of Spanish football next season.
There are concerns too that the 12-team Menorcan league means talent is spread thinly, making it even more difficult for the champions to earn promotion via the play-offs – as Mercadal found out to their cost.
That's before you get to the terse situation in Mahon, where there always seem to be factions between UD Mahon, Sporting Mahon and to a lesser extent CD Menorca, owing to the controversial history relating to the trio.
It's an article I have been meaning to write for a while, and haven't yet got around to – but back in the 1970s, UD Mahon and CD Menorca were forced to merge to create Sporting Mahones, and it did not go well; as it resulted in the two original clubs retreating to their old selves and then the new club carrying on. So instead of one club flying the flag for Mahon, there are three, and it's clearly not sustainable – in terms of football success anyway.
Players
As mentioned, my focus recently has been learning about Menorcan players – I plan to create a full list of them for a page in the top menu to detail current and former clubs. Here are some articles done so far:
A shout out too for Luke Naylor – a Spanish-born defender with British heritage who has signed to play for Atletico Villacarlos. Always nice to see a British name popping up in Menorcan football!
https://twitter.com/MenorcaFootball/status/1293930000115171336
As always, it's great to receive feedback and comments – so please do leave them on any articles you see and I'll get back to you!